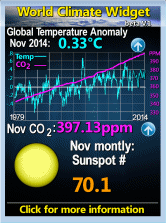 Tuesday, January 13, 2009
The media outrage at Prince Harry having made a video a couple of years ago in which he referred to one of his fellow officers, in a clearly friendly way, as a Paki promyed Iain Dale to say that Harry was wrong but the media is going OTT.
I responded:
P*k* is simply a diminutive of P*kist*n*. It is not inherently racist any more than Sc*t is racist & N*rth Br*t*n isn't (don't try this in Glasgow folks).

It is a geographical term which has been declared racist by the PC brigade & they have thus decreed that Asian is the "correct" term. Thus the BBC can, with a straight face report that "Asian & Chinese youths clashed today in ...." which I would consider insulting if I was Chinese.


(post 5.09pm)
This & a few other remarks inspired Iain to another item saying
It's a term I would never use and one which nowadays causes most people to squirm whenever they hear it. Indeed, just typing the word 'paki' in this blogpost makes me somehow feel uneasy. Yet, if I were in Pakistan, I would have no such worries. A commenter (Curbishlyauto) points out the website Paki.com, which claims itself to be Pakistan's biggest online portal.

Perhaps British Pakistanis should reclaim the word 'Paki', just as gay people have done with the word 'queer' and African Americans have done with the word 'nigger'. The trouble is, it's only acceptable for members of those groups to use the words to each other. The next stage will be when everyone, no matter what their colour or background feels able to use any of those three words without the group they refer to being in any way offended. I suspect we are a long way from that happening.
This is perfectly reasonable & it seems from the evidence given that, like the banning of the word "Christmas" allegedly in case it upset Moslem sensibilities, the campaign to demonise this word came not from people whose ethnic origins are from Pakistan or places nearby (PWEOPPNs) but from the PC industry (particularly members of the National Union of Teachers (NUTters). I responded:
Iain's is a balanced response. The problem is that the media's isn't. They have acted as judge, jury & executioner in this & are now willing to semi-forgive him because he has engaged in a very Maoist self criticism session.

This is the same media which deliberately censor any mention of our government's role in the kidnapping & dissection of 1,300 Serb teenagers to provide organs for our hospitals. You can carry out the most disgusting atrocities as long as you use only approved language to discuss it. Orwell wrote a book on the subject.
Anybody who has read 1984 will know how Orwell went on at some length about how Newspeak was created as an abbreviated version of English from which subversive words were removed making subversive thoughts impossible. I have doubts if that is entirely possible since what actually happens is that such words become "swear words". Nonetheless we can see in Iain's "just typing the word 'paki' in this blogpost makes me somehow feel uneasy" how successful this campaign is.
As an example of how such things change see how Brand & Ross were able to discuss f*ck*ng (ok so I'm old fashioned) but the very funny episode of Fawlty Towers in which the major reveals about girls that he "once knew one". She kept referring to Indian cricketers as "niggers" seems unlikely to be broadcast again. The major explained to her that you couldn't call them that because "niggers are from Africa, Indians are wogs" & the relationship ended.
Comments:
just shows how much of an ignorant cunt you are
paki is sanscript for pure.
so its not a insult to call a pakistani a paki! ok
check it out dumb fuck! jock cunt
Moron.
Get somebody to read the article out to you.
Actually Pakistan is an acronym (look it up) for Punjab, Afghanistan & Kashmir & an entirely artificial word.
Post a Comment
<< Home