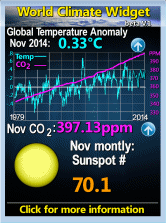 Monday, January 19, 2009
Mark Wadsworth highlighted an
FT reader's letter
on the smoking ban:
... A loss of 50 or so pubs per week in the UK and Ireland translates into a five-year loss of roughly 100,000 jobs if we assume the average pub employs 10 people.

The general impact on the economy of these people being forced to go on the dole or work at menial jobs has severe health consequences in and of itself. A British Medical Journal study several years ago examined income inequality and its effect on mortality. It estimated that a 1 per cent difference in income translated into 21 deaths per 100,000 per year.

If we assume that the estimated 100,000 workers who lose their jobs over five years had their income cut by 50 per cent, that would be over 1,000 extra deaths per year caused by the smoking bans. That's 1,000 per year, right now, as opposed to 100 claimed/theorised to [die of cancer from passive smoking] 40 years from now without a ban. Sure, it is all statistics, and with some juggling things might not seem quite so dire, but it is clear that no amount of juggling could ever eliminate such a massive disparity.

The smoking bans in the UK and Ireland are killing people, not saving them. Those bans need to be reversed and the people who promoted them and the politicians who voted them in, knowing the consequences, need to be held responsible.

Michael J McFadden, Philadelphia, PA, US, Author of "Dissecting Antismokers' Brains".
The arithmetic & methodology of this is quite correct. One could argue that most of those who lose bar jobs get something else, but then would have to argue that they thereby displace somebody else merely passing the problem along. Could also argue that those who don't spend on pubs spend on something else, but certainly their quality of life (which is what poverty is) declines by not being able to choose what to spend their "money" on. I put money in parentheses because money is merely a way of representing the value of what you want to buy & if you can only use it for something else you are thereby impoverished whatever is printed on the note.
In any case such complexities apply to any survey & are ignored because they tend to even out.
By comparison how many allegedly die from passive smoking? Well the entire passive smoking hysteria was set off by American EPA "research"
of an extremely dubious nature, ignoring the small size of the sample & thus likelihood that any effect was purely random
, which decided that
US passive smoking deaths were around 3,000 per year.
No "better" proof has been made though the original figures have been multiplied by whatever number some politician or scientist first thought of & any other figures do not even have that much scientific justification.
So 3,000 a year in the US. On population basis that is 600 in Britain. And by better methodology the smoking ban kills 1,000 a year.
So that is it officially &
indisputably on their own calculations - the smoking ban kills 400 people a year in Britain net by its effect of increasing poverty.
A BBC which will tell absolutely any lie whatsoever (such as that passive smoking hospitalises 17,000 asthmatic children annually when they know for certain that childhood asthma cannot be caused by that. It is rising while exposure is falling)
can be expected to censor such inconvenient facts.
Comments:
"Background: A two day conference had been arranged for next week by TICAP (The International Conference Against Prohibition) at the EU building. Speakers included Nigel Farage from UKIP; Godfrey Bloom, a democratically-elected MEP; plus a host of scientists and commentators on the anti-tobacco debate, from both sides of the fence. Avril Doyle, a renowned anti-smoking MEP from Ireland, had also allegedly expressed an interest in attending.
It has been arranged for nearly a year and was due to begin on Tuesday, but has been abruptly cancelled by the EU as it doesn't fit in with their policies. I kid you not. The reasoning apparently is, according to some organisation called the Smokefree Partnership, that ...
the event goes "against all of Parliament's adopted reports and the European Community's legislation and commitments on this topic"
So, because it disagrees with the EU, it is to be silenced. No debate allowed. What's more, the organisers weren't even told about its cancellation"
http://dickpuddlecote.blogspot.com/2009/01/disagree-with-eu-fuck-you.html
Post a Comment
<< Home