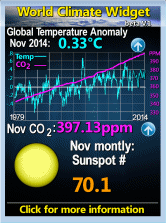 Tuesday, December 30, 2008
A couple of days ago we went to the pantomime - Mother Goose at the Hackney Empire. During the performance the dame apologised that, unlike previous years she/he was not going to be able to throw sweets to the audience because the Health & Safety Executive wouldn't allow it. No actual booing of the health fascists but there was a sotto voce grumble.
I have previously objected to the way
these parasites are damaging our economy by costing the equivalent of 4 million man years annually & to the way they stop us having the advanced architectural technology that countries like China have.
The newspaper account of this makes no mention of anybody ever having been injured in such an improbable manner so it seems this is purely the health fascists regulating things for the purpose of hiring more fascist parasites, which according to
Pournelle's Law
is the primary purpose of government.
Since the early 20th century pantomime characters - usually the Dame - have thrown sweets to children in the audience as a Christmas treat.
Not content with causing the recession these leeches want even to destroy our most harmless (if rather silly) cultural traditions. These same fascists
murder 24,000 pensioners a year.
Comments:
It would be wrong of me to say that all members of the fascist/luddite movements & employess of the H&S Executive are quite this moronio.
On the other hand they do see to be bereft of more intelligent things to say.
(Normally I wouldn't publish this crap but Dan does make my point so well :-)
Post a Comment
<< Home