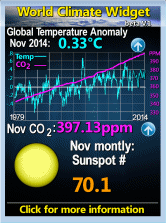 Friday, October 17, 2008
SHIRLEY WILLIAMS' LECTURE ON PRINCIPLES IN POLITICS
Last night the
Royal Philosophical Society of Glasgow
held a lecture by Baroness Shirley Williams. She spoke for an hour on Principles & Politics.
Apparently of 93 professions MPs place 93rd in public respect with estate agents & journalists respectively above. She explained how in the 18thC politics was a matter of noblesse oblige among the upper classes & thus respected & uncorrupt (I think most historians would disagree) & went on to list politicians from Wilberforce, who fought slavery, to Robin Cook, who resigned over the Iraq war, who had acted from principle.
She then proceeded to say what a principled politician of the future should stand for:
If not a global government at least global governance.
Fighting "climate change" on which politicians should not disagree because "we cannot afford to go on with Punch & Judy politics" on warming.
That "extreme differences of wealth & poverty are incompatible with democracy" (applause)
I have to say that though I am pretty libertarian I do agree with this & I don't know of an economically non-damaging way out of it - currently I am prepared to put it in the back burner until we have reached close to our growth potential but do recognise that is not a solution
Proportional representation (strong applause)
Again I strongly agree.
She also supported Re-nationalising railways; on Iran that it is merely trying to get respect & be treated equally by the international community & that according to the government's Joint Intelligence Committee "there is no reason to believe that it is trying to make nuclear weapons"
which I found persuasive
: that Sarah Palin merely represented the anti-intellectual trend in America.
Clearly we disagree on more than we agree on & in the Q & A section I asked:
"You held up Robin Cook as a man of principle. How would you respond to the fact that he, as Foreign Secretary told Parliament that it was the KLA in Kosovo, not the Serbs, who were engaged in genocide & 2 months later was bombing Serb hospitals to help them? He continued after NATO took over Kosovo & appointed the KLA as "police" providing them with new uniforms & guns & sending them out to commit atrocities. Within days they had murdered 210 unarmed civilians a few hundred yards from the British military HQ in Dragodan. They were responsible for the genocide & ethnic cleansing of 350,000 Serbs, Gypsies, Jews, Macedonians & even Christian Albanians. They were allowed to kidnap thousands, possibly 10s of thousands, of schoolgirls & sell them to western brothels. We have recently discovered that they were allowed to kidnap thousands of Serb teenagers & while they were still alive, cut them open to steal kidneys, lungs & hearts for our hospitals. How can you say politicians supporting this are "principled"?

She said "I agree with you that the KLA did such things but the Serbs committed similar atrocities"
I replied "No, as Robin Cook made clear it was always the NATO armed KLA who were engaged in genocide. Our government knew that".
She replied "No the Serbs committed atrocities - stop shaking your head - have you been to Kosovo - I was in Kosovo with Paddy Ashdown & I saw the Serbs committing atrocities."
At that point I (perfectly properly since I had had a chance to answer & it was her lecture not our debate) was refused the microphone. My very strong suspicion is that she was not in Kosovo during Yugoslav rule & that she did not see any Serb atrocities. What she may have seen is Paddy Ashdown showing her places & claiming that they had been the site of Yugoslav crimes.
Since Ashdown has quite certainly already perjured himself on oath during the Milosevic show-trial
that is not credible.
I have contacted Baroness Williams & should she wish to withdraw or substantiate the claim to having personally seen the Yugoslav forces committing atrocities I will certainly publish it. Let us see what much vaunted political principles amount to?
Comments:
Thank you, it does. She will certainly in that case be willing to say whether she actually visited Kosovo or whether the multiparty talks were held in Belgrade. If the former she will be able to say what atrocities she personally saw, which can be checked against current forensic evidence. I assume in such circumstances she would have attempted to inform President Milosevic.
Since she did not give evidence against (or for) Milosevic at his "trial" my working assumption would be that she didn't. Certainly had she had such evidence it would have been her duty to do so & the "court" would certainly have been very grateful since in 4 1/2 years of "trial" they were unable to produce any actual evidence against him with the exception of Wesley Clark's calim that Milosevic had approached him at a conference & told him, for no deiscerable reason, of his alleged role in the alleged Srebrenica massacre. Clark then said, still under oath, that there had never been any link between NATO & the KLA thereby certainly perjuring himself.
My opinion is that an enormous wrong has been done to the people of Yugoslavia. Not just the Serbs but moderates of all sorts such as Fikret Abdic currently serving 20 years for the war crime of opposing al Quaeda's genocide when supporting such genocide was our policy. Moreover that this has been immensely destructive to our own democracy since, if politicians & journalists can get away with such atrocities & their censorship all our liberties hang by a thread.
If she accepts that the atrocities carried out under our rule I described happened & that Robin Cook did indeed know that the NATO armed KLA not the Yugoslavs were engaged in genocide honour & honesty would compel her to speak out.
I think the evidence not merely here but on SlobodanMilosevic.org & tenc.org & in Michael Parenti's book is clear.
Post a Comment
<< Home