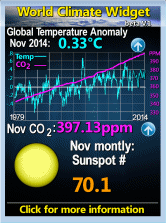 Friday, June 13, 2008
Voters in Ireland have rejected the European Union's Lisbon reform treaty in a referendum by 53.4% to 46.6%....

The Irish No campaign won by 862,415 votes to 752,451. Turnout was 53.1%....

An earlier, more wide-ranging EU draft constitution failed after French and Dutch voters rejected it in 2005.

European Commission President Jose Manuel Barroso said he had spoken to Irish Prime Minister Brian Cowen and agreed with him that this was not a vote against the EU.

"France and Germany quickly issued a joint statement expressing regret over the Irish result.

The people of Ireland have shown enormous courage and wisdom in analysing the facts presented to them and making the decision they have

Spain has said a solution will be found but Czech President Vaclav Klaus said ratification could not now continue.


So "No plan B" then. I'm getting to like Klaus - right on global warming being a lie & Al Gore "insane" - right on saying he was ashamed the Czechs had "recognised" Kosovo & right again.