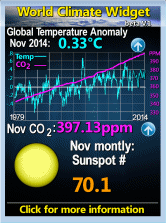 Tuesday, June 03, 2008
"Tony Blair has the chance to do for the interfaith movement what Al Gore has done for environmentalism"
Quite right though I think Newsweek mean it in a good way.
It seems I was wrong on the name & some detail (It is based in the US where the money is & the extradition for war crimes trials isn't) but nonetheless wasn't far off when I said a couple of years ago that his future plans would include
June 20, 2006 11:59 AM , Neil Craig said...
The Blair Institute for International Niceness & Big Eyed Children, HQ a luxurious castle in Tuscany, funded by George Soros & the Morgan Foundation.
I guess I have been doing this long enough to see my predictions start coming true.
Comments:
Note that the chaps who invented the old Tory "Demon Eyes" poster seem to have been proved right too.
Post a Comment
<< Home