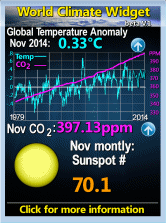 Saturday, January 26, 2008
Excerpts from FCO covering letter:
Dear Mr Craig
........ Following a search of our current records I can confirm that some documents are available which mention the name of a cemetery called Dragodan and the investigation of human remains found there, which may be related to the period of inter ethnic violence in Kosovo in 1999. I enclose copies of these documents and Hansard archives I obtained in researching your questions. Some information has been redacted from the FCO documents as it is not relevant to your request.
I am sorry that the informatio in these documents does not enable me to answer your questions about the number of British police involved, whether any indictments have been issued or whether any other bodies were found. They also offer no clue as to when the bodies were buried at Dragodan so it is not possible to comment on the implication in your letter that a massacre took place during the period after British Forces had entered Kosovo. It appears that the investigation of this site was conducted under the auspices of the ICTY & it may be that they have information more readily available that would provide answers to your questions.
I can also confirm that the Foreign & Commonwealth Office (FCO) holds more information falling within the description specified in your request in its historical records. However, we estimate that the cost of complying with your request would exceed the appropriate limit of £600.....
Yours Sincerely
(name not published to protect the probably innocent)
Western Balkans Group
My reply
Ref 0977/07
Dear --------------
Thank you for replying to my enquiry.
I think from the documents we can be certain beyond reasonable doubt of a number of facts.
1) That no British police were involved in any conventional murder investigation; that the ICTY "investigation" was deliberately carried out in such a way as to maintain a good relationship with our genocidal KLA allies, now sworn in as NATO police; that no DNA tests were made, which would certainly have been done had any serious investigation been done; and, since all records are now in your historical dept, that the number of people now working on solving what is officially the 2nd greatest murder case in contemporary UK history is zero.
2) That none of the dozens of perpetrators of this genocide has been prosecuted & that no real attempt has been made to do so.
3) I regret you have been unable to confirm if the number of bodies found has gone up though the Roma advice that the total of KLA murders in the area was 250-300 suggests 210 may be indeed the total at this particular mass grave though at least 360 unidentified bodies from the neighbourhood have been displayed by NATO.
4) I have independently been able to confirm the name of the Prime Minister at the time, which, you assure me, cost limitations precluded you finding out. He was a Mr T Blair.
Since Serb relatives confirm some victims were definitely alive when NATO took over on 1th June. e.g. "Sasa Ristanovic recognised a blue shirt his father, Momcilo, wore June 17, 1999 - the day he disappeared in the Kosovo city of Prizren" as AP has reported. Thus this genocide undeniably happened under UK authority.
http://www.truthinmedia.org/TruthinMedia/Bulletins2002/4-2.html
Secondary command authority lies with George Robertson & Robin Cook (deceased) who were Ministers for defence & foreign affairs. Under the doctrine of collective responsibility all other ministers also bear legal responsibility, as must a number of members of the FCO & armed forces. Since the war was a criminal aggression under the rules we accepted during the Nuremberg Trial & Parliament has also accepted that the war was illegal
http://news.bbc.co.uk/1/hi/uk_politics/780847.stm
it follows without question that there is a prima faci case against all those invalid in the illegal war & genocide that they are guilty under British law of murder on a scale that makes the late Mr Frederick West look comparatively humane.
I presume the FCO has equally never expressed any regret about HMG rewarding the KLA for their genocide by allowing them to kidnap thousands of children, mainly female, from the streets of Kosovo to sell to brothels across Europe. The class from which our civil service is drawn once, in an earlier era, played an honourable part in the end of the slave trade.
One of the Yes Minister episodes has Sir Humphrey comfortable with the suggestion that he is a moral vacuum in a situation similar though much less serious than this deliberate genocide. It seems the civil service is indeed determined to live down to the most obscene expectations.
Sincerely
Neil Craig
Comments:
"However, once they [UNMIK/KFOR] realized that the bodies were actually those of executed Serbs, they abruptly ended their investigation and ordered the reburial of the corpses at the new cemetery in Suva Reka."UNMIK suspects 900 Serbs were buried in Suva Reka mass grave
July 20, 2001 [Beta news report]
Belgrade, July 19, 2001 (Beta) -"UNMIK suspects that 900 Serbs and non-Albanians,
killed after the deployment of KFOR troops in Kosovo
, were buried in a mass grave in Suva Reka near Prizren", head of the Bureau for Missing and Detained Persons in the office of HRCA, Monique Fienberg, said on Thursday.
"The bodies have not been identified which means that members of any ethnic community could have been buried in Suva Reka.
However, we suspect those are the bodies of Serbs and members of minority communities"
,
Fienberg told B92 radio.
Fienberg was not able to give exact information when the exhumation of the bodies buried in Suva Reka would commence, saying that the process would most probably be carried out next year.
http://www.serbia-info.com/news/2001-07/20/24635.html
Note that soon after this report was publicized, B92 & Reuters reported that UNMIK's Susan Manuel said this was NOT a single mass grave site
"but of several scattered sites around Suva Reka in which a total of between 850 and 900 corpses found throughout the province by international institutions had been buried."
[Similar to the description by UNMIK/NATO of Dragodan as 210 separate graves in the very same location as a "cemetery",thus not constituting a "mass grave"], B92/Reuters reported that:
"...the report of the mass grave had been dismissed by the head of the missing persons unit at Kosovo's UN police force, Guido Van Rillaer.

"It's a cemetery, very clear and simple," he said. "It's a storage place...a cemetery kept for unidentified bodies."
He added that around 230 people had been buried in Suva Reka, Reuters reports.
However, in the taped interview in question, Fienberg had said:
"Now Suva Reka is a much bigger gravesite... It has around about 850-900 remains buried there and those remains also are unidentified which means by definition we don't know who is buried there.

"We suspect they are from all communities and so we do suspect that there may be some Kosovo Serbs and some of the minorities buried there as well."
Now if we are searching for an answer to this mystery of why - according to UNMIK/NATO - hundreds of corpses buried in a single location constitutes a "cemetery" or "storage place" instead of a "mass grave", perhaps we may find the answer in the following article from March 16, 2001, entitled:
Mass grave of Serbs found in Suva Reka
Here is an excerpt:
"...a significant number of kidnapped Serbs are buried at the new cemetery near Suva Reka. They were most probably killed in June, July or August of 1999 by Albanian terrorists at the time of KFOR's arrival.

"Bodies of hundreds of dead found in various parts of the province were first buried by KFOR troops in a common grave in the Pristina settlement of Dragodan.

"After the arrival of a group of experts from the Hague tribunal, the bodies were exhumed so their identity could be determined.

"The Hague investigators, Boskovic understood, expressly exhumed these graves in search of evidence of war crimes by Serb forces in Kosovo.
"However, once they realized that the bodies were actually those of executed Serbs, they abruptly ended their investigation and ordered the reburial of the corpses at the new cemetery in Suva Reka."
http://www.solidaire.org/scripts/article.phtml?section=A3ABBBAC&obid=8482
Now you know why - according to UNMIK/NATO-KFOR - Dragodan and Suva Reka is a "cemetery" or "storage place" instead of a "mass grave" and why UNMIK/NATO-KFOR categorically refused to allow Serbian forensic pathologists to examine the bodies for 2 years!!
See also
http://www.kosovo.net/massgraves.html
Post a Comment
<< Home