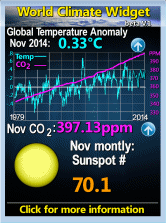 Friday, December 14, 2007
LudDim Leader Nicol Stephen, speaking at First Minister's Questions in the Scottish Parliament accused the SNP of "contradiction, concealment and
cleverness
" over Alex Salmond's de facto support (while wearing his local MSP hat) of Donald Trump investing £1 billion in his constituency while being required (while wearing his First Minister hat) to be neutral. I think he did pretty well in an impossible situation.
It seems that, with the rest of the LudDims sitting on their hands as Councillor Ford was fired (his committee rejected the investment on a mixture of Luddism & hatred of anybody from west of Edinburgh) Trump will keep his project on the table. The ridiculous decision to reject Trump's investment has caused much real anger among locals & I doubt they will hold many council seats come the next election.
In any case Nicol once again looks like an idiot for accusing his opponents of "cleverness". The party chose him for his photogenic blondness not for his intellectual capacity & it shows. If I were Salmond I would be keeping that accusation to hand.