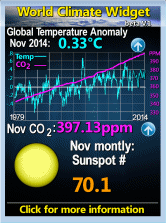 Friday, November 16, 2007
Ascension Island
is an unimpressive 35 square mile rock extruded from the Mid-Atlantic Ridge though fortunately not currently tectonically active. It is one of a number of small left overs from the British Empire situated just 7.5 degrees south of the equator. Currently its main importance is that it has a substantial Anglo-American airbase big enough to handle regular Hercules flights to the Falkland Islands. Current British government practice is to discourage migration, tourism & development, presumably to prevent the locals being able to object to the base. "In order to gain an entry to Ascension Island, people need the written permission of the Administrator. It is nearly impossible to take up permanent residence. Employment is a requirement to stay on the island. The UK government has asserted that no inhabitant of Ascension Island has a "right to abode".
The values I am concerned about are, in order, that it is near the equator, that it is under British legal authority & that it is an island far from the nearest shore. The UK rule & isolation mean that it & any business activities on it are secure. The position on the equator & being surrounded by sea make it one of the best places in the world for 1 particular business.
Developed properly it could be Earth's prime spaceport.
The Earth rotates & the equator rotates at 1000mph, which is 10% of the speed needed to reach orbit. From the equator costs to orbit are therefore much more than 10% less than they can be elsewhere. This is why Cape Canaveral & Baikonur are located in the southernmost parts of their respective countries. Moreover the automatic position reached in orbit from the equator is an equatorial orbit which is easier to match to than orbits starting at some other point & would allow communication satellites to hold a relatively stable position in the sky.
Developing the island conventionally would not be hard, which is why our government have had to actively prevent it. 3 of the world's richest territories are places with few natural resources which have become wealthy as British colonies. This is because our law ensures contracts are worth the paper they are written on & because being part of the Empire keeps them safe from predatory neighbours & even more importantly from police chiefs & political leaders, not necessarily more irresponsible than those of Springfield but who should not be trusted with the power of absolute sovereignty. The 3 are
Bermuda, the Cayman Islands & Hong Kong
(Hong Kong may not be British anymore but it got rich that way - in 1948 it got 2 million Chinese refugees, without the "aid" provided to the much less numerous Palestinians to keep them refugees). The success of these places, now richer than Britain, supports the libertarian view that beyond upholding the law most of the rest of government is parasitic & the old fashioned imperialist view that the natives generally benefited from our Empire.
Thus much of what is needed is merely to do nothing. No bans on immigration & development, allow commercial & tourist flights, don't charge corporation & most other taxes (the place is hardly a source of revenue currently). To develop it into a space port we would first need the UK government to have
set up an X-Prize Foundation as I have previously suggested
. Beyond that a little infrastructure - a good harbour & an
Ocean Thermal Energy Converter (OTEC)
able to produce enough power to hydrolyse as much hydrogen & liquid oxygen as might be needed or indeed to run a laser launching system. An extra effect of an OTEC is that by bringing nutrient rich deep ocean water to the surface it can facilitate algae & fish industries.
Marshall Savage's book The Millennial Project details how & I have borrowed extensively from him for this idea, which is considerably less ambitious than his floating islands proposal
. The US would have to be squared but if Pearl Harbour does not have to be isolated I don't see this base as presenting insuperable security problems, indeed good harbour facilities should make it a more useful base.
I am envisaging a spaceport in perhaps 10 years, launching a fleet of shuttles developed from "3 operational spacecraft which have achieved low earth orbit, returned to earth, and flown to orbit again three times in a period of three weeks" (as Dr Pournelle's X-Prize proposal suggests) relatively accessible from the North Atlantic shores of Britain, the USA & Europe. It may sound very Dan Dare but I see no reason why a forward looking self confident nation couldn't create it. I would welcome criticisms & refinements. Isn't the island's name a magnificent example of serendipity.
PS The picture is illustrative & actually comes from http://www.spaceportamerica.com/press.php
Comments:
Neil,
none of the anonymous posters above have said it won't work. What they have said is that you shouldn't do it, not that you couldn't. As anyone familiar with Asi knows, NASA had a station there, Ariane have a station there and it is heavily involved in the GPS system. It has to be said, that these all have a minimal impact on the island, but it is unlikely that this would be so for a spaceport. The travellers (not hill!) would have to get there by conventional means which would require a much busier airfield of building a harbour/dock. Both would have significant effects. Ascension is the home to many species found nowhere else on Earth, and is temporary home to many others that are endangered. While I am not a mad green hippie, I do realize that amazing places like Ascension are becoming rarer by the day, and we need to preserve what we have.
I would love to be a passenger on your service one day, but not if it is based on Asi. I only spent 6 months there and adore the place, and think of it often. Building anything like your proposal would be a heartbreaking thing to behold.
Andrew
Post a Comment
<< Home