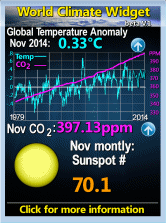 Monday, October 15, 2007
"BEST JOURNALISM IN THE WORLD"
I decided to do a compare & contrast between the top half dozen items in
ITV News
(I've given the BBC enough stick lately) & the same on
Asia Times
to see how well our media hold up (to be fair Asia Times is a serious paper).
ITN HEADLINES
DIY TREATMENT AS NHS DENTIST NUMBERS FALL
A serious story - the NHS seems to have given up on providing a dental service but won't admit it. The Americans do jokes about British bad teeth they way we do ones about the Irish being thick.
BROWN "TACKLE OBESITY QUICKLY"
Somebody put out a press release to catch the Sunday media which is always short of news, on how if we don't stop eating more we will all get fatter & that this is as great a problem as global warming. Indeed it is. Complete rubbish but the PM gets a soundbite out of it.
BRITISH WOMAN SPEAKS OF THAI CAVE HORROR
Brit & a few Europeans killed in unusual accident
POLICE SCRAP MANCHESTER GIGSWOMAN BEATS OF GREAT WHITE SHARK
Anglo Saxon woman (Australian) not killed in unusual way
BROWN "RESOLUTE & DETERMINED"
Gosh & I expected him to say he hadn't a clue. Pure Government; soundbite
worst of the rest
REPEATS OF THE GREAT STORM PREDICTED
"On the eve of the 20th anniversary of the great storm there are warnings climate change could bring more of the same" - pure puff piece - no evidence, no need for any, no real news, no actual facts at all, merely a 20th anniversary to hang it on.
& ASIA TIMES
TURKEY FEARS KURDS, NOT ARMENIANS
About Turkey sending troops into the Kurdish section of Iraq
WHITE HOUSE WORKS TO AVERT RIFT WITH ANKARA
Result of US Congress' somewhat belated recognition that the Armenian genocide was genocide.
INDIA'S CONGRESS PARTY BACKS OFF NUCLEAR PACT
The Indian government pulled out of a deal with the US to buy nuclear technology from them because there was a parliamentary majority against it. This reflects both on Indian attitudes to the US & on their refreshing lack of nuclear adventurism. Since India is fast becoming a major player an important story I have heard absolutely nothing about in the UK media.
MASTERS OF WAR PLAN FOR THE NEXT 100 YEARS
What the Pentagon plans for us all.
LAW IS CLEAR: BLACKWATER IS NOT ABOVE ITHU READS HIS SCRIPT
Chinese President's plans for running the country for the next few years. More of what is working now - "harmonious society" and "scientific outlook of development" - here the latter would be more controversial than "fighting" obesity.
..................
None of UK stories seem, for some reason, to be important in Asia & the only one of their's I have seen reported here is the Congress vote on the Armenians (though not the Turkish incursions into Iraq). Wonderful thing a free press, keeps us all properly informed.