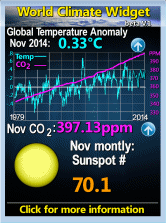 Thursday, July 05, 2007
Mrs Mason (60) has nominally been banned for teaching for a year by the General Teacher's Council but in practice that is a permanent firing. The GTC are clearly acting to preserve their power from
the literal public gaze
.
Angela Mason, 60, used a camera hidden in her handbag to record pupils misbehaving and disrupting the lessons she took while working as a supply teacher in London and north-east England. The film, made between late 2004 and early 2005, was screened in a Channel Five programme entitled Classroom Chaos.

The General Teaching Council ruled that Mrs Mason's public interest defence was not strong enough to justify a breach of trust to her pupils.


I love that line "
breach of trust to her pupils
"
The committee accepted that the motive behind the filming was to raise public awareness but said that did not justify "the breach of trust implicit in [her] actions, particularly as the deficiencies in her teaching and classroom management give a false impression of the realities".
The lie about who is defending the pupil's rights is shown by her remark
Mrs Mason said that it was known that a minority of pupils "blighted the opportunities of a generation". She had been punished for revealing that. "The GTC has done nothing to help pupils or parents by sanctioning me in this way."


The GTC is not, as one might expect, a public body accountable to anybody else. Should such a body be recognised by the authorities as having a right to bully anybody who wants the public to know the truth.
Welcome
The GTC is the professional body for teaching in England. Our overall purpose is to help improve standards of teaching and the quality of learning in the public interest. We work for children, through teachers.


According to their site. Hiding undisputed evidence that teaching is being made unnecessarily difficult is not in any way "improving standards" or "working for children.
Researching this I ran across
City council honors whistleblower teacher
From New Jersey.
For all the advertising mentality of American democracy it is better than rule by secretive corporatist vested interests here.