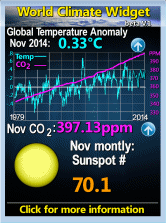 Thursday, July 05, 2007
George Melly has just died which reminded me of one of the strangest stories to come out of the Irish troubles. As I remembered it he had reported that somebody had approached him in a bar & said that MI5 were seeking to kill him because he had been hired to plant bombs in Dublin to implicate the IRA & that they wanted to dispose of the witness. Shortly thereafter his murdered body was found. Thereafter it entirely disappeared from the media.
It seems memory was combining 2 events. The person Melly met was Kenneth Lennon. The people who said they had been hired to bomb Dublin were the Littlejohn brothers. The bombing in Dublin which was indeed blamed on the IRA though, somewhat unusually, they have always denied it, & did play a major part in persuading the southern government to cooperate against the IRA.
Kenneth Lennon was on the run when he wandered into Ronnie Scott's jazz club in London's Soho district one night earlier this month. He also was drunk. George Melly, a blues singer and former film critic for the Sunday Observer, had never seen him before, but Lennon insisted on buying Melly a brandy. "He seemed pretty frightened," Melly recalls, "but the fear was covered with drink, and drink had given him a certain courage."

Lennon told Melly that he had been an informer for Scotland Yard's Special Branch and had been responsible for sending to prison some friends who were sympathizers of the Irish Republican Army. "I am not getting protection," he muttered. "There are two lots after me, both lots." Melly suggested he tell his story to the National Council for Civil Liberties (N.C.C.L.), and Lennon left with what seemed at the time to be characteristic barroom bravado. Says Melly: "He told me that if I read in the papers that he had been found face down in a puddle, or maybe it was a ditch, I would know he was speaking the truth."

Four days later, Lennon's body was found in a Surrey ditch; he had been shot twice in the back of the head. Police said it looked like an I.R.A. execution. Before he died, Lennon had taken Melly's advice and gone to the N.C.C.L. For six hours the disheveled, unshaven Ulsterman spilled out an incredible story of how he had been blackmailed into becoming an informer on the I.R.A. for British intelligence. He was clearly afraid for his life, recalled Larry Grant, the council's senior legal officer, and feared not only that the vengeful I.R.A. would hunt him down but that "the Special Branch might try to kill him and make it look as though it were an Irish job......"


The case with the Littlejohn brothers was
Shortly before the Bill was due to be debated, bombs exploded at Liberty Hall and Sackville Place, killing two CIE workers and injuring scores of civilians. As word reached the Dail Chambers it was assumed the IRA were responsible. Consequently, Fine Gael abstained and the Bill was carried by 69 votes to 22. Significantly, in August 1973, shortly after the trial of the Littlejohn brothers who claimed to be operating in the Republic of Ireland as British agents, Taoiseach Jack Lynch is reported to have said that both he and the Irish Cabinet had a 'suspicion' that the 1972 bombs had been the work of British Intelligence.

They say that truth is the first casualty of war& it seems likely that some things worthy of LeCarre were going around 1973/4 which have been very actively kept out of or downplayed in the media. It works both ways, Pat Finucane is always claimed to have been merely an innocent lawyer defending the legal rights of IRA soldiers rather than a member of the IRA Army Council.
It may take longer to write the history of this than of bigger but arguably simpler conflicts like WW2 but I would like to think that someday somebody will write a genuine history of this conflict. Probably after everybody is dead & can't sue, or shoot.
Comments:
there was a lot of stuff going on back then - especially 73/74.
i dont think we'll really know the full story for another 50 or even 75 years.
dont forget that the Cold War was on as well, so you've also got the CIA/KGB angle going on at the same time.
Remember the "Red Brigades" in Italy for example. And that Romano Prodi was implicated as a KGB agent by the polonium poisoned Russian guy recently?
its a hornets nest of intrigues that didnt just include Ireland. we probably wont live long enough to see all the papers on this part of history - our grandchildren might.
Post a Comment
<< Home