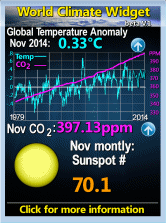 Saturday, June 16, 2007
On a
previous occasion
I quoted a comment from an Army liaison officer about his BBC correspondent who had deliberately faked stories about what was going on in Kosovo. He politely declined to name her but has done so now on a separate matter.
I saw Kate [Adie} at exceptionally close quarters during the Kosovo expedition. I was her Army Liaison Officer and was with her where-ever she went.

What we forget is that she trail-blazed for women in the media. She fought for everything she achieved against considerable odds. That she seeks to protect it is understandable. It is in her blood.

I didn't agree with everything I saw her do, but I learnt a lot from her and couldn't fail to respect her.

Not really a surprise but I think worth nailing down. I had previously respected Ms Adie as perhaps the best BBC journalist & the one most willing to stand by the facts against political demands, as she was reported as doing over the Tripoli bombing. I still do.
Which means that if she is the best of the BBC there is absolutely nobody there & no "news" there which can be, in any way, trusted.