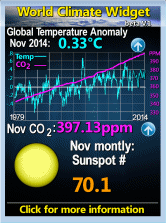 Wednesday, June 20, 2007
Barry George is going to get to go to a second appeal
.
CRIMINAL CASES REVIEW COMMISSION News Release (CCRC 14/07) issued by The
Government News Network on 20 June 2007
The Criminal Cases Review Commission today referred the conviction for murder
of Barry George to the Court of Appeal, following a thorough and intensive
review. The referral is based on new evidence which calls into question
the firearms discharge evidence at trial and the significance attached to
that evidence.

Mr George was convicted at the Central Criminal Court on 2 July 2001 of
the murder of Jill Dando and sentenced to life imprisonment. The Court of
Appeal dismissed his appeal against conviction on 29 July 2002.
That he is getting a second appeal is clear evidence that the judiciary know perfectly well that he is innocent & was only arrested because the media pack required blood to provide an end to the Dando murder story.
The only actual evidence against him was the remains of what was alleged to be a single miroscopic particle alleged to be from a gun in his pocket after policemen, seen though denied to be carrying guns, had handled it & had stored it near guns. The only eyewitness who could be persuaded to identify him said they had only glanced at him from a distance & had initially given a quitye different description.
I have written on
this case among others & the way the media pressure the police into getting a cconviction at all costs before
.
Comments:
This case bears a strong resemblance to the Kisko case, guy with mental problems, opublic anxiety , prerssure on Plod....
They didn't want the Truth .. just a result.
Post a Comment
<< Home