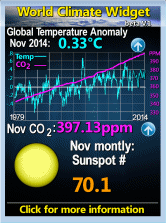 Wednesday, May 16, 2007
Often worth checking newspapers abroad to get some perspective on stories the rest of the world thinks important.
Here is fairly long article from Asia Times
on the recent contract between Russia, Kazakhstan & Turkmenstan
Putin's visit to Kazakhstan and Turkmenistan on May 9-12 resulted in a dramatic agreement over a trilateral deal involving the three countries: to build a pipeline along the Caspian Sea coast for transporting Turkmen gas to the European market via Kazakhstan and Russia.

The pipeline is expected to be operational by 2009, and is estimated to carry 30 billion cubic meters (bcm) of gas annually....

.....constitutes a great strategic setback for the United States' obsessive campaign in recent years to secure oil and gas from the Caspian and Central Asian region that would be independent of Russian control....

Tehran will have sensed by now - just as it is about to sit down for negotiations with the US over Iraq - that it has virtually become the last frontier in the energy war. Europe's remaining hope of diversifying its energy sources (away from Russian supplies) will significantly depend on its access to Iran's gas reserves....

Thus Russia's transit monopoly through the so-called Central Asia-Center Pipeline, known officially as the Single Export Channel, will remain firmly in place for the foreseeable future. Thereby, Central Asian states' gas reserves are, in effect, amalgamated with Russia's into a single pool that will be marketed under Russia's physical and commercial control.....

Washington's objective was threefold: cajole Nazarbayev into committing Kazakh oil in a big way to the US-financed Baku-Tbilisi-Ceyhan oil pipeline so that the venture becomes economically viable; two, encourage Kazakhstan to work in tandem with Azerbaijan and Turkmenistan so that a trans-Caspian gas pipeline bypassing Russia becomes a reality; third, promote Kazakh oil exports to Central Europe via Georgia and Ukraine so that the pro-US countries of "new Europe" , such as Poland and the Baltic states (and potentially Ukraine), could jettison their dependence on Russian energy supplies, which is an imperative for the geopolitics of Eurasia in any new cold-war setting.

So it came as a body blow to Washington that Nazarbayev said in Astana after talks with Putin last Thursday, "Kazakhstan is absolutely committed to shipping most of its oil, if not all of it, through Russian territory.....

Nazarbayev has been equally caustic about attempts by Washington to instigate instability in Ukraine with the objective of rolling back the revival of Russian influence in Kiev.

What emerges is that the US attempt to drive a wedge between the Central Asian countries and Russia lies in shambles. Russia's economic recovery and its willingness and capacity to play an assertive role in the region have instilled confidence in the Central Asian states that they can look up to the Kremlin for a leadership role.

Kipling called the movement of the Russian borders southwards & the British Empire's movement north the "great Game". In those days it really was somewhat of a game since none of these territories had anything much worth owning. Nowadays they do. Britain & indeed the entire EU are now pieces rather than players in this game in which the US has just lost big time. The influence on western Europe over the coming years can, unless we go nuclear in a really big way, hardly be underestimated.
Meanwhile the British media is camped out in Portugal. The BBC had
THIS
quite well presented but minor online offering. The rest of the media has averaged less coverage. Another example of how the purpose of the MSM is to divert & entertain rather than inform.