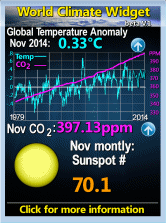 Wednesday, March 14, 2007
A comment
(Ally Scott #91) in the Scotsman which I think should remain available:
For those questioning why certain contributors raise the possibility that this proposed 'subway extension' may be of considerable benefit to Celtic FC - and, indeed, that this is a primary factor - perhaps a little background detail is required.
Glasgow has not had a non-RC Lord Provost since the early 70s. A completely disproportionate number of staff at Glasgow City Council – including those at top end of the salary scale such as Bridget McConnell – are RCs. Nearly all Labour councillors are RCs and few councillors are members of any other party.
The last Lord Provost, Alex Mosson, was an IRA sympathiser who was responsible for inviting Gerry Adams to Govan Town Hall, while the Provo's terror campaign was in full swing. Mosson had a novel interpretation of wealth redistribution; he had several convictions for burglary, including one case which involved tying up an OAP, although this was swept under the carpet by the Scottish media. Alex's wife was certainly not prepared to let taxpayers' money go to waste during her husband's stint as LP, insisting on a £14,000 p.a. dress allowance. Perhaps unsurprisingly, Mr Mosson made sure that the official limousine was at hand for his regular trips to Celtic Park, although, strangely, he never took the opportunity of visiting Ibrox.
In the mid-90s after Celtic FC had submitted plans for the re-building of their stadium, Glasgow District Council sold the club significant tracts of land for the princely sum of 1p, despite protests by the sole dissenting member on the relevant committee – a SNP councillor. Every other member on this committee was a Labour councillor and a Celtic season ticket-holder and/or Celtic shareholder.
Perhaps it is not surprising, therefore, that some query the motives behind those at the forefront of the Commonwealth Games bid – such as Jack McConnell, Steven Purcell and Frank McAveety – who are all Celtic supporters. There are huge question marks over the £288m budget (80% to be paid by the Executive), given that the cost of the 'indoor arena' alone has recently escalated from an original £24m to £70m. McConnell's handing of the M74 extension affair, in which he met City Refrigeration Holding boss (and ex-Celtic director) Willie Haughey before an initial £7.4m compensation award was increased to £16.5m – with Haughey subsequently donating £330,000 to the Labour Party – is hardly reassuring.
In contrast to the largesse being bestowed on the East End of Glasgow, SPT instructed Rangers that the club would have to fork out £500k if the old Ibrox station on the Central-Paisley line was ever to be re-opened. Meanwhile, Alexander 'Greek' Thomson's St Vincent Street (a World Heritage site and one of the 100 'most endangered monuments' according to the World Monuments Fund) Church decays.
A lot is spoken about 'sectarianism' in Scotland. I contend that there is far, far more to this problem than songs sung at football matches and that it is time the Scottish people wakened up.
When is one of our elected representatives going to ask some searching questions regarding the various deals surrounding East End regeneration, the Commonwealth Games bid, the M74 extension and the proposed subway extension?
Comments:
Indeed & I do not assert to it as factual merely to it having been written. If you have followed the comments later you will have seen that I suggested that the terms of the Rehabilitation of Offenders Act prevents mention of offences after a period of time. Whether this is relevant to Mr Mosson is something I cannot comment on.
I'm puzzled with lots of exercises. I was afraid I could not do the right time despite my hard work. I need a support person.
http://run3play.com
Post a Comment
<< Home