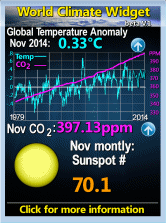 Tuesday, February 13, 2007
I regard Validimir Putin's speech on security as being the most important & thoughtful such made by any majorleader since, at least, the end of the cold war. It is in
here in full
. Here are some highlights
-----------------------
This universal, indivisible character of security is expressed as the basic principle that "security for one is security for all". As Franklin D. Roosevelt said during the first few days that the Second World War was breaking out: "When peace has been broken anywhere, the peace of all countries everywhere is in danger." ....
However, what is a unipolar world? However one might embellish this term, at the end of the day it refers to one type of situation, namely one centre of authority, one centre of force, one centre of decision-making.
It is world in which there is one master, one sovereign. And at the end of the day this is pernicious not only for all those within this system, but also for the sovereign itself because it destroys itself from within...
I consider that the unipolar model is not only unacceptable but also impossible in today's world. And this is not only because if there was individual leadership in today's – and precisely in today's – world, then the military, political and economic resources would not suffice.
What is even more important is that the model itself is flawed because at its basis there is and can be no moral foundations for modern civilisation.
.....
Today we are witnessing an almost uncontained hyper use of force – military force – in international relations, force that is plunging the world into an abyss of permanent conflicts. As a result we do not have sufficient strength to find a comprehensive solution to any one of these conflicts. Finding a political settlement also becomes impossible.
We are seeing a greater and greater disdain for the basic principles of international law. And independent legal norms are, as a matter of fact, coming increasingly closer to one state's legal system. One state and, of course, first and foremost the United States, has overstepped its national borders in every way. This is visible in the economic, political, cultural and educational policies it imposes on other nations. Well, who likes this? Who is happy about this?
In international relations we increasingly see the desire to resolve a given question according to so-called issues of political expediency, based on the current political climate.
And of course this is extremely dangerous. It results in the fact that no one feels safe. I want to emphasise this – no one feels safe! Because no one can feel that international law is like a stone wall that will protect them. Of course such a policy stimulates an arms race. The force's dominance inevitably encourages a number of countries to acquire weapons of mass destruction.....
However, today we are witnessing the opposite tendency, namely a situation in which countries that forbid the death penalty even for murderers and other, dangerous criminals are airily participating in military operations that are difficult to consider legitimate. And as a matter of fact, these conflicts are killing people – hundreds and thousands of civilians!.....
am convinced that the only mechanism that can make decisions about using military force as a last resort is the Charter of the United Nations. And in connection with this, either I did not understand what our colleague, the Italian Defence Minister, just said or what he said was inexact. In any case, I understood that the use of force can only be legitimate when the decision is taken by NATO, the EU, or the UN. If he really does think so, then we have different points of view. Or I didn't hear correctly. The use of force can only be considered legitimate if the decision is sanctioned by the UN. And we do not need to substitute NATO or the EU for the UN. When the UN will truly unite the forces of the international community and can really react to events in various countries, when we will leave behind this disdain for international law, then the situation will be able to change. Otherwise the situation will simply result in a dead end, and the number of serious mistakes will be multiplied. Along with this, it is necessary to make sure that international law have a universal character both in the conception and application of its norms....
It is important to conserve the international legal framework relating to weapons destruction and therefore ensure continuity in the process of reducing nuclear weapons.....
In Russia's opinion, the militarisation of outer space could have unpredictable consequences for the international community, and provoke nothing less than the beginning of a nuclear era. And we have come forward more than once with initiatives designed to prevent the use of weapons in outer space....
think it is obvious that NATO expansion does not have any relation with the modernisation of the Alliance itself or with ensuring security in Europe. On the contrary, it represents a serious provocation that reduces the level of mutual trust.....I would like to quote the speech of NATO General Secretary Mr Woerner in Brussels on 17 May 1990. He said at the time that: "the fact that we are ready not to place a NATO army outside of German territory gives the Soviet Union a firm security guarantee". Where are these guarantees?....
In general, we should talk about establishing a whole system of political incentives and economic stimuli whereby it would not be in states' interests to establish their own capabilities in the nuclear fuel cycle but they would still have the opportunity to develop nuclear energy and strengthen their energy capabilities....
And there is still one more important theme that directly affects global security. Today many talk about the struggle against poverty. What is actually happening in this sphere? On the one hand, financial resources are allocated for programmes to help the world's poorest countries – and at times substantial financial resources. But to be honest -- and many here also know this – linked with the development of that same donor country's companies. And on the other hand, developed countries simultaneously keep their agricultural subsidies and limit some countries' access to high-tech products.
-------------------------------
My opinion - we live in an ever smaller world & we have to have some rule of law which will allow nations to rub along. The only alternatives to the rule of law are endless war or empire. The destruction of the rule of law & the proof that no treaty with any NATO nation is worth the paper it is written on shown by the Yugoslav wars & to a lesser extent repeated over Iraq has made the world a very much more dangerous place. I wish the UK or US had some leaders who were also thinking about long term consitutional issues rather flailing about in the midst of a mire of their own creation.
A shorter version of Putin's speech has also been posted by
the Guardian
where I (9percentgrowth) have posted.