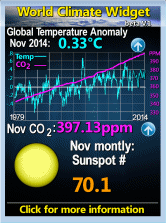 Saturday, February 17, 2007
From
LifeSite
15-year-old Melissa Busekros [removed]from her home to a psychiatric institution.... New reports from Germany indicate that the child has been transferred from the clinic to another location and the German Youth Welfare Office authorities are refusing to inform the parents of Melissa's location.

Another very disturbing revelation, which comes from an interview given by Melissa's father Hubert Busekros with the German Catholic news service kreuz.net, is that local media are refusing to cover the matter. "The local papers have determined that there will be no report," he said. "It is about a personal affair that is not of public interest."...

"Homeschooling was first banned under Adolf Hitler, and that ban is still enforced today," said HSLDA explaining the reason for the actions of the state.

Melissa is now in the custody of the Youth Welfare Office. They permitted Melissa only brief visits from her mother and her five younger siblings last week. The family expected her to be released Friday.

Melissa was the only child in the family being homeschooled. It was undertaken in an effort to improve her grades in courses she was struggling with.


If Germans aren't going to hear about this then I am glad we are able to. I am uncertain on whether on balance homeschooling works. Not having a family my information is very much from the outside. However I am certain that the media should not treat these people as unpersons. What would have happened to the kids in Shetland if the media had consistently refused to mention their story.
Update - the pain goes on