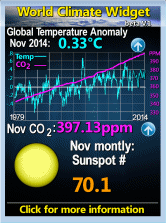 Friday, December 01, 2006
Yesterday we saw the results of the BBC's series to find the top ten most important things in Scotland's History. I
commented on this before
.
POPULAR CHOICE
1 - Wars of Independence
2 - Declaration of Arbroath
3 - Medicie/Fleming
4 - James Clerk Maxwell/science
5 - Burns
6 - Reformation
7 - James Watt/Industrial Revolution
8 - Scottish Enlightenment
9 - Covenanters
10 - Highland Clearances
EXPERTYS CHOICE (no order)
The Scottish City*
World War One*
Early Medieval Unification of Scotland*
The Reformation
Scottish Role in the British Empire*
Wars of Independence
Medicine/ Fleming & penicillin
Treaty of Union*
Covenanters
MY LIST
1 James Watt/ Industrial Revolution
2 Adam Smith's Wealth of Nations*
3 James Clerk Maxwell
4 Fleming & penicillin/medicine
5 Declaration of Arbroath
Honourable mentions to
Bannockburn
Battle of Stirling Bridge
Burns
Knox/ Reformation
Walter Scott*
The popular opinion fits fairly well with mine - I didn't include the Clearances & Covenanters or the Enlightenment as such (though Smith, Burns, Watt & Scott are part of it) & mentioned 2 events from the war of Independence instead of counting it as a whole.
The experts included the Scottish City & WW1, which, while very important don't seem to me to be a uniquely Scottish experience, early unification, without which everything else would also be different but again doesn't seem to me to be different from the history of many early states, Our role in the Empire, where I think they have scored a hit, the Treaty of Union, which again I have to acknowledge, & like the popular vote, the Covenanters.
The big popular surprise is the inclusion of James Clerk Maxwell who placed even ahead of Burns. It is worth noting that the big surprise in the UK version was Isambard Kingdom Brunel so in both cases popular opinion has been shown to be much more technophile than that of the great & good. I am very happy with that.
In general I think we have seen a
wisdom of crowds
phenomenon & firmly disagree with the experts inclusion of WW1 & cities & exclusion of Maxwell & Burns. The Covenant, as a sign of the general high level of popular literacy & the Union, as the way we were able to parlay that education into worldwide success are things, in retrospect, I can't disagree with.
All in all quite satisfactory.