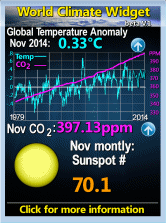 Tuesday, November 14, 2006


" When people sue for defamation they have to use their own money, so why should North Glasgow Housing Association be any different?
It's a lovely thing, free taxpayer money."
North Glasgow Housing Association Ltd is reported to be threatening their tenants with court action using Tax Payers Money for alleged Defamation of Committee members and Staff. The Association now wants their law abiding tenants to stop speaking to this web site.

Tenant Mr. Quinn said he received a letter from the association's lawyer where NGHA did not want him to speak to anyone connected with this web site, which is hosted in the United States of America and protected under the first Amendment, freedom of Speech. Mr. Quinn said NGHA are violating his human rights and he would be lodging a complaint with the Justice Minister and the Lord Advocate.

I can't believe how they can continually get away with throwing Tax Payers money down the toilet like this. Tenants get substandard repairs, NGHA claim they don't have the money to replace bathrooms, security doors that are falling apart and are Not investing enough money to tackle their increasing rat infested properties
By SUSAN KEEL



John Quinn, the former owner of
this website
is being evicted from his house not for any sort of anti-social behaviour but because of the website which raises complaints against the Association.
Complaints such as that of drug dealers getting double glazing & ordinary tenants having to
put up with rats
.
John Quinn, or whoever, should be commended not evicted. If there were more people willing to make an effort for their community rather than show the propdeferencence to Labour's apparatchiks Glasgow would have better housing & more importantly, better communities.
PS For an amateur site he runs a very professional site. I certainly couldn't do it.