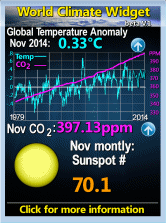 Sunday, October 08, 2006
I am not a football fan but by God this is amazing. Scotland, who fairly recently were being thrashed by the Faroe Isles have just
beaten France
, the runners up in the world cup (& a country 12 times our size)!!!!!
Just a few weeks ago France beat Italy, the new World Champions in a Euro 2008 qualifier. Yesterday, in a remarkable result at Hampden Park in the same competition, Scotland beat France 1-0, a scoreline which the loveable logic of the fan now dictates puts the Scots at the top of the global footballing tree.

Frivolity aside, it ranks as one of the best results in Scottish footballing history, putting Scotland on top of Group B with nine points and no defeats.

Hampden erupted in the 67th minute when a corner swung in from the right and landed at the feet of Celtic defender Gary Caldwell. Under pressure from a defender, he still managed to swing his right leg and ram the ball home from eight yards.

For a split second the ground was almost silent. Then there was a general realisation that Scotland were in front. Even Caldwell seemed stunned when he wheeled away to celebrate his strike. Hampden went crazy. Saltires and Lions Rampant emblazoned the stands in a display of Scottish passion not seen since the rugby squad beat England at Murrayfield earlier this year.


ADDENDUM
And then on Wednesday Ukraine gubbed us 2 nil - which, in ordinary circumstances, wouldn't have been unexpected but is probably a useful bucket of cold water.