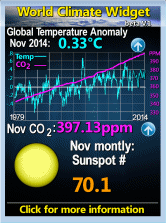 Thursday, August 03, 2006
I am pleased to have had
this
letter, comparing Israel's war with NATO's in the Herald today. I suspect that its publication may owe something to the PS which I am leaving in. I hope you will allow me to bask in my fame of the moment before putting up the 2 unpublished letters tomorrow. To be fair to the Herald they did not edit anything out of the letter & it is very critical of the media. In fact they actually separated out the 3 sentences which origianlly made up 1 paragraph into 3 separate paragraphs thus making it considerably better & hard hitting.
May I commend Chris Walker on his amusing letter about the hypocrisy of present condemnations of Israel following our flying bombs to Saddam Hussein, back when he was our friendly "strong leader" (like Pakistan's now) & the remarkable failure of the media to report it?

May I also remind you that it is only a few years since planes were taking off from Britain to deliver bombs, including cluster bombs to Yugoslav cities & indeed hospitals, without the inconvenience of landing?

This was done not to oppose terrorism but to support a KLA whom the US government had said were terrorists & according to Foreign Secretary Robin Cook, were engaged in genocide.

It is noticeable that many politicians (Jack Straw, Ming Campbell, Clare Short, Nicol Stephen etc.) who are loudest in calling the Jews self defence a "war crime" were among the most enthusiastic supporters of bombing civilians then. The remarkable failure of our media to accuse the governments involved then of war crimes or to report the subsequent non-existence of the mass graves, on which that war was sold, or the subsequent genocide carried out under NATO rule should be a matter of shame.
Yours Faithfully
Neil Craig
PS This will be the 3rd letter I have sent you in a week. Let us hope this one meets the Herald's exacting literary standards.
Comments:
Neil,
I think its worth pinting out to RandyTexas that Clinton's support for the Islamist sundamentalist terrorist Izetbegovic and the Ustasha Nazi Tudjman goes back years BEFORE the Monica Lewinsky scandal (e.g. Clinton called for the bombing of Serbia and the Bosnian Serbs back in 1992 whilst George Herbert Walker Bush -Bush Snr - was still president!).
The US, under Bush Snr, (through US ambassador to the original Yugoslav federation, Mr.Warren Zimmerman) destroyed the Cutileiro Lisbon agreement in February 1992 BEFORE the outbreak of war in Bosnia between Karadzic, Izetbegovic and Boban, for a cantonized Bosnia similar to the Swiss confederation model).It is reported according to reliable sources that Zimmerman, on behalf of Bush Snr, told Izetbegovic of the Cutilero plan:
"If you don't like it, why sign it?"
and then Zimmerman proceeded to assure Izetbegovic that US recognition of his Islamist fundamentalist Nazi regime would follow (which the US did on April 6,1992: the very same day Hitler bombed Belgrade 51 years earlier on April 6, 1941! A coincidence? I doubt it.)
The US, under Clinton, also torpedoed ALL of the possible EC/EU and UN peace agreements brokered by Cyrus Vance, Lord Owen, Thorvald Stoltenberg, Carl Bildt, etc, etc.
So it is obvious that the US's support from as early as 1992 for the Bosnian Islamist fundamentalist terrorists and Croatian Ustasha Nazis had begun much EARLIER than the Monica Lewisnsky scandal (which occurred during 1998) when it illegally recognized Izetbegovic and Tudjman's secessionist governments in early 1992
It gets worse: even 3 years prior to that in 1989, the Bush Snr administration, through the 1990 Foreign Appropriations Act FORCED the original Yugoslav federation - through the threatened cutting off of ALL crucial US financial aid and credits - to acquiesce and allow the support of the secessionist extremist parties to gain a foothold through the 1990 multi-party elections which invariably led to the Slovenians under Kucan and the Croatians under Tudjman -by armed terrorist actions against 18 year old conscripts and their barracks in the Yugoslav National Army (JNA) thus forcing the illegal break-up of the Yugoslav federation.
Bush Snr - through the UN - also forced the imposition of draconian
UN economic sanctions against Serbia-Montenegro in late May 1992, after the Izetbegovic STAGED "Sarajevo Markale marketplace bread queue massacre" (Bodansky notes that the explosives and expertise used in this staged massacre were supplied by Hezbollah) and Bush Snr again strengthened US isolation of Serbia by tighteneing those UN sanctions even further - Bush Snr's remarkable decision to in effect declare economic war on Serbia on behalf of the Izetbegovic Bosnian Islamist terrorists occurring a mere 20 MINUTES(!!)AFTER the FAKED "Trnopolje Bosnian death camp" images (remember the lone skinny muslim guy, Fikret Alic, SMILING in FRONT OF a chicken wire fence?)broadcast by the British ITN station and aired in the US - with a total reversal of Bush Snr's foreign policy occurring a mere 20 minutes later?! (Momma, pinch me I must be dreaming.Is Bodansky's one eyed stupid giant portrayal of US foreign policy accurate here or not?)
RandyTexas is obviously NOT aware of ANY of the above. It would be worth mentioning the above to RandyTexas in your comments on IsraPundit.
Post a Comment
<< Home