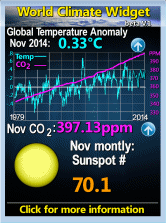 Thursday, August 10, 2006
This table
of recorded crime makes interesting reading;
#1 Dominica 113.822 per 1,000 people
#2 New Zealand 105.881 per 1,000 people
#3 Finland 101.526 per 1,000 people
#4 Denmark 92.8277 per 1,000 people
#5 Chile 88.226 per 1,000 people
#6 United Kingdom 85.5517 per 1,000 people
#7 Montserrat 80.3982 per 1,000 people
#8 United States 80.0645 per 1,000 people
#9 Netherlands 79.5779 per 1,000 people
#10 South Africa 77.1862 per 1,000 people
#11 Germany 75.9996 per 1,000 people
#12 Canada 75.4921 per 1,000 people
#13 Norway 71.8639 per 1,000 people
#14 France 62.1843 per 1,000 people
#15 Seychelles 52.9265 per 1,000 people
#16 Hungary 44.9763 per 1,000 people
#17 Estonia 43.3601 per 1,000 people
#18 Czech Republic 38.2257 per 1,000 people
#19 Italy 37.9633 per 1,000 people
#20 Switzerland 36.1864 per 1,000 people
#21 Portugal 34.3833 per 1,000 people
#22 Slovenia 33.6236 per 1,000 people
#23 Poland 32.8573 per 1,000 people
#24 Korea, South 31.7267 per 1,000 people
#25 Mauritius 29.1982 per 1,000 people
#26 Zimbabwe 28.8753 per 1,000 people
#27 Lithuania 22.8996 per 1,000 people
#28 Spain 22.8867 per 1,000 people
#29 Latvia 21.921 per 1,000 people
#30 Uruguay 21.7017 per 1,000 people
#31 Russia 20.5855 per 1,000 people
#32 Ireland 20.2376 per 1,000 people
#33 Bulgaria 19.9886 per 1,000 people
#34 Japan 19.177 per 1,000 people
#35 Romania 16.4812 per 1,000 people
#36 Slovakia 16.3537 per 1,000 people
#37 Jamaica 14.3231 per 1,000 people
#38 Belarus 13.1592 per 1,000 people
#39 Mexico 12.8406 per 1,000 people
#40 Tunisia 12.5634 per 1,000 people
#41 Costa Rica 11.9788 per 1,000 people
#42 Ukraine 11.7793 per 1,000 people
#43 Hong Kong 11.6817 per 1,000 people
#44 Macedonia, The Former Yugoslav Republic of 9.689 per 1,000 people
#45 Greece 9.6347 per 1,000 people
#46 Venezuela 9.307 per 1,000 people
#47 Thailand 8.80422 per 1,000 people
#48 Moldova 8.58967 per 1,000 people
#49 Kyrgyzstan 7.50486 per 1,000 people
#50 Malaysia 6.97921 per 1,000 people
#51 Qatar 6.76437 per 1,000 people
#52 Zambia 5.27668 per 1,000 people
#53 Colombia 4.98654 per 1,000 people
#54 Turkey 4.11252 per 1,000 people
#55 Armenia 4.03889 per 1,000 people
#56 Georgia 3.21338 per 1,000 people
#57 Papua New Guinea 2.39711 per 1,000 people
#58 Azerbaijan 1.76416 per 1,000 people
#59 India 1.63352 per 1,000 people
#60 Yemen 1.16109 per 1,000 people
Weighted average: 33.7 per 1,000 people
6th place & more importantly ahead of any large size country is pretty dreadful. The smaller the country the less valid the statistical sample which could, at least in part, explain why New Zealand, Finland & Denmark, not normally thought of as hotbeds of vice, are ahead of the UK. Even the US, which we are used to looking down on over their enthusiasm for shooting each other is 2 places better than Britain. Now I will perfectly happily accept that this is reported crime which the local police have decided to record. I do not believe that Georgia (56) or Moldova (48) have 30 times less crime than here - I suspect that it is merely that most people don't involve the authorities. Nonetheless countries like Japan (34) & Hong Kong (43) should be closely comparable to us.
I intend to do a bit more research on trends here & will repost when I have some conclusions.
Comments:
Hi Neil,
You've been rather quiet lately. Did you get my last e-mails? It seems like you get them only sporadically.
On another far more important issue, how about putting in an item post and a prominent link with reference to my devastating new weblog site showing the documented photographic evidence of Oric's ant-Serbian Genocide in Srebrenica.
The fact that not a single Western media outlet has published these photographs in the last 14 years speaks volumes about the innate corruption of the Western "civilized world" and its "commitment to the furtherance of humanitarian liberal multi-cultural democratic
values"
Here is the URL for my new weblog site called "The Real Srebrenica Genocide":
http://real-srebrenica-genocide.blogspot.com
Have a look at it when you aren't busy.Plenty of new photographs and documentation is now there not previously seen on my other blog or any other site elsewhere on the net in one place.
Cheers,
Pete.
Post a Comment
<< Home