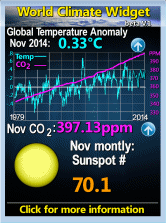 Thursday, July 27, 2006
MING CAMPBELL, CLARE SHORT, BBC ETC ACCUSE THEMSELVES OF WAR CRIMES
Ming Campbell, the Liberal Democrat leader has called on us not to allow the sale of arms to Israel because their bombing of Lebanon amounts legally to a collective punishment because of Hezbollah's terrorism.
Ming Campbell was Nazi Ashdown's shadow Foreign Secretary when he supported the overwhelmingly civilian bombing of Israel because Yugoslavia dared to resist the genocidal terrorists run by NATO.
Clare Short attacked Israel for bombing Lebanon as criminal.
Clare Short was a minister in the government that bombed Yugoslavia, knowingly & deliberately for the purpose of assisting in genocide. Indeed she attacked other Labour MPs who dared to express doubts about bombing civilians by accusing them of not being good "socialists".
Kofi Annan has called the attack on Lebaon a criminal act.
Kofi Annan, widely accepted as corrupt & who got the job as UN boss because he supported the US's Islamic Nazi terrorist friends in Bosnia, described NATO's unprovked aggression against Yugoslavia by saying that there were
times when the use of force was legitimate in the pursuit of peace.
Nicol Stephen (Scottish Lib Dem leader for those who haven't heard of him) said that Israel's attack on a power supply in Gaza was a "war crime".
Nicol Stephen entirely supported his party & the UK government in making an undeniably aggressive war, for the purpose of genocide, in which one of the very least of his leader's crimes was the bombing of Yugoslav power stations. They used US designed bombs containing graphite dust designed to make transformers continuously short out & be unrepairable.
Throught out Pro-KLA war the BBC reported both sides of the question. The question being whether (A) the Serbs were evil & should be bombed to death or (B) the Serbs were dreadful & should be killed by ground forces (the correct answer - that ground forces would lose if they tried attacking from Albania over 5,000 ft mountains, was never allowed to enter the debate).
The BBC, alongside Amnesty, prominently reports Israel as
liable for war crimes
in a war which is undeniably far less aggressive than that of NATO. Amnesty has also supported lying propaganda by the genocidal KLA
George Galloway condemned the British government when it bombed civilians as part of a criminal war.
George Galloway condemns Israel for its war on Lebanon.
I have, what I suspect as being the unique distinction of having one reader here announce that he was tearing up his subscription because he disapproved of my respect for the integrity of Mr Galloway (I disagree with most of what he says but accept his general integrity) & another doing the same because I had said the media were suppressing information suggesting an accusation of murder against Israel was unfounded. Life is tough for us middle of the road moderates.
It is quite obvious that, purely in their own words, all of these except George have condemned themselves as having assisted in a criminal war & deliberate involvement in mass murder during that war & probably of genocide thereafter. It is also undeniable that all of them are blaming Jews for actions they have been guilty of in support of openly genocidal Nazi organisations.
If Jews had been engaged in an illegal war I would condemn them, genocide far moreso & I would expect every decent person to do so. These creatures are guilty of illegal war & genocide in cooperation with Nazis & any decent person must condemn them equally.
Comments:
Neil,
For the last 2 weeks, the BBC's veteran reporter, Mr.Jeremy Bowen, has been accusing and condemning Israel for being "technically guilty of war crimes" for targeting Lebanon's civilian infrastructure which is being used by the Hizbollah Islamist terrorists for the resupply and transporting of its rockets and missiles being fired on Israeli civilian areas. No condemnation by Mr. Bowen for these Islamist war crimes against Israel.
Hardly surprising really, since Mr Bowen never even ONCE condemned NATO for crimes several orders of magnitude worse being perpetrated by NATO when it completely obliterated Serbia's civilian infrastructure, nor did Mr. Bowen condemn NATO's deliberate bombing of civilians attempting to flee the bombardment of residential apartment blocks and houses in 78 days and nights of terror bombing.
In the article below we also get a different angle to the corrupt lying UN boss, Kofi Annan's condemnation of Israel. Mr. Annan, as you correctly pointed out actually SUPPORTED NATO's deliberate bombing of civilians - both Albanian and Serbian - for 3 long months, from March to June 1999. I still remember Madeleine Albright's attacks against UN offical Yasushi Akashi,whom after criticizing Clinton's policies towards the Bosnian Serbs was promptly reminded by Albright:
"These people (meaning Mr. Akashi) should be reminded againm who pays their (UN)salaries"
Retired Maj. Gen. LEWIS MACKENZIE, in Canada's 'Globe and Mail' speaks about Kofi Annan's blaming of Israel for the death of UN truce monitors and his experiences in Sarajevo,Bosnia, as UN Commander of that city, where he witnessed Izetbegovic's Islamist Nazi SDA troops DELIBERATELY setting up Sarajevo residents to be killed in front of the cameras in order to demonize and gain PR points with politicians and the corrupt Western media's viewing public against the Bosnian Serbs.
For soing so, Mackenzie was branded "pro-Serb", a "Serb propagandist" - even so far as being accused of raping 12 year old Bosnian Muslim girls by Izetbegovic's PR media people!!
*******************************************************************************************************************************************************************************
"Kofi Annan's hasty rush to judgment"
"On hearing the news that a United Nations observation post manned by four unarmed peacekeepers at the nexus of the Israeli, Lebanese and Syrian borders was struck by an Israeli bomb, an uncharacteristically forceful Kofi Annan bolted out of a meeting with U.S. Secretary of State Condoleezza Rice and Lebanese Prime Minister Fouad Siniora to proclaim his shock at the "apparently deliberate targeting" by Israel Defence Forces of the post.
"The UN Secretary-General went on to say the UN would conduct a full investigation. A curious statement, considering his comment that the IDF intentionally targeted the observers. Case closed, n'est-ce pas? Not quite.
"The blast on Tuesday claimed the lives of Major Paeta Derek Hess-von Kruedener, a Canadian serving with the UN Truce Supervision Organization mission in southern Lebanon, and three other UN soldiers. On July 18, Major Hess-von Kruedener had sent a number of his colleagues, including regimental officers such as myself, an e-mail describing what the situation was like at his location since the Israeli attacks began against Hezbollah in Lebanon.
"Based on the intensity and volatility of this current situation and the unpredictability of both sides (Hezbollah and Israel), and given the operational tempo of the Hezbollah and the IDF, we are not safe to venture out to conduct our normal patrol activities. We have now switched to Observation Post Duties and are observing any and all violations as they occur."
"UNTSO was established in 1948 and is the UN's oldest mission. Canada has participated since its inception, and one of its current roles has been to monitor the ceasefire in the Golan Heights after the 1967 Six-Day War.
"When there had been a semblance of peace, UN monitoring made considerable sense, so minor violations could be dealt with quickly.
"But to leave the observers in place with a war under way stretches the credibility of the UN's operational judgment close to the breaking point. The penultimate paragraph of Major Hess-von Kruedener's e-mail is prophetic, to say the least:
"The closest artillery has landed within two metres of our position and the closest 1,000-pound aerial bomb has landed 100 metres from our patrol base. This has not been deliberate targeting, but has rather been due to tactical necessity."
"This is what we call "veiled speech" in military jargon. It means hiding the truth in lingo that outsiders would not necessarily understand. What he is saying translates roughly as:
"We have Hezbollah fighters all over our position engaging the IDF and using us as shields. They will probably stay, hoping that the IDF won't target them for fear of hitting us."
"Surprising? Not really.I have served in another mission where one side constantly set up its weapon systems, including mortars, in and around hospitals, medical clinics, mosques and, yes, UN positions, knowing full well that, when it engaged its enemies and received return fire, it would make for compelling TV as the networks covered the civilian carnage. (When they took up positions around my soldiers, I advised their leaders that I would authorize my soldiers to kill them within the hour if they didn't withdraw.
"Fortunately, as I was not an unarmed observer, I was in a position to do that.) In many cases, the weapon systems were moved immediately after firing, and their positions around civilians were abandoned before innocents paid the price for their despicable techniques. You have to admit this technique helps to win the PR war, which often is as important as the fighting one."
http://www.israpundit.com/2006/?p=2004#more-2004
Post a Comment
<< Home