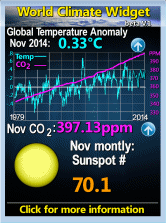 Friday, June 16, 2006
A
letter in the Herald today
. Interestingly enough I first submitted this letter just over a week ago & it was not used so I slightly redrafted it adding the reference to previous Herald writers & it has been used. I must admit when sending it in I had not expected it to be used, even though this is the 2nd time a letter of mine has been used by the Herald 2nd time round.
The 3rd of Robert Heinlein's rules of writing was to resubmit stories but I had expected that the same would not apply to newspaper letters, being rather more time dependent. (The first 2 rules are (1) to actually write rather than just think about it & (2) to submit your writing to a publisher)
********************************************
* Fraser Crawford, John Elliott and Gordon McNeill (June 15) and Alastair Orr (June 14) are all concerned, in different ways, about the Tories being prepared to do a deal with Labour after the next election. The SNP have nobody to blame for this but themselves. They have made it a constitutional point that they will not enter a coalition with Tories which leaves them no option.
To form a majority government at the next election will probably take three large parties; to form a minority government will take two. In many ways, with their Irish style pro-growth policies, the SNP would be a good fit with the left-moving Tories but so long as the SNP take this attitude Labour and the SLD have one more coalition option than the SNP and Tories. Thus the odds are, by the SNP's attitude, that they will keep a discredited Labour in power
The Tories might offer to support an SNP grouping in confidence votes until their next conference when the membership could decide whether the SNP would change their rules and stay in government, or not. On the other hand David Cameron's 18-month policy review will, if the Scottish Tories don't produce their own policies, leave them going into an election unable to say what they stand for – facing an electoral meltdown.
It would be a bad thing for Scotland if Labour were kept in power not by their own abilities but by the kamikaze tactics of the opposition.
Neil Craig, 27 Woodlands Drive, Glasgow.
******************************************
While this letter is critical of the Tories over not having Scottish policies & moreso of the SNP over having a self-destructive attitude towards coalition I hope it will be taken in the spirit of constructive criticism.- now is the time to be thinking of options for government next year not merely hoping that something will turn up. While, in one way it would be pretty tough for the Tories not to rule out putting the SNP into power without a quid pro quo it would show them as moderate & working on the national interest & make the SNP look ideologically driven & intransigent to refuse.