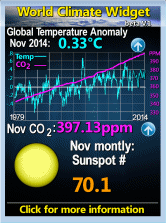 Tuesday, June 13, 2006
You will have seen a fair bit of coverage on the BBC etc of the Israeli's killing of a Palestinian family on a beach.
This
is the alternate story.
Jerusalem—–June 11…….An Israel Defense Forces intelligence officer has confirmed that the explosion that killed eight Palestinians on Friday, was caused by a stockpile of Hamas explosives.

"Shortly after we stopped defensive firing at Hamas rocket launch pads which were deployed behind Palestinian human shields, members of Hamas scrambled to fire more rockets at our positions," said Col. M. "We have eyes on every meter of Gaza, from the sky, from the ground and from the sea. One of their rocket tripods collapsed inadvertently setting off an explosion of a stockpile of Qassam rockets. The Palestinians killed their own children. And this was not the first time."

Hamas terrorists fired rockets and mortar bombs from a crowded Gaza beach at southern Israel. Some of the rockets fell near the Israel city of Ashkelon. Some 17 rockets were fired between Saturday and Sunday morning. A man at a school in the Israel town of Sderot was wounded, Israel officials said.


While I do not assume that just because the Israeli government say something it must be true this story does ring more true the alternative - that Israel either deliberately or through incompetence shelled them.
What is disgraceful is that the BBC, ITN & press haven't reported this side of the story.
Not to do so is clearly dishonest & biased, even racist, reporting. There is no suggestion here that Hamas did this deliberately, as the Bosnian Nazis certainly deliberately shelled Sarajevo but surely this is only a matter of time if they can be certain the western media can be relied on to lie on their behalf.
Comments:
Thanks for that. There are 2 points I would make. Firstly this is not the main BBC news but merely the online version where they tend to put news items they want to have reported but don't really want anybody to see (for example they have mentioned the Bilderburg Group there). Secondly, but more importantly, this news item is clearly slanted & makes no mention whatsoever of the suggestion that it was a Hamas rocket. Instead introducing the straw man argument of it being a mine, which they then dispose of, implying that it must have been the Israelis whatever they say.
Neat but hardly honest.
Post a Comment
<< Home