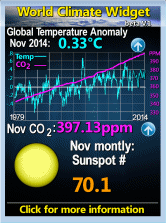 Tuesday, May 23, 2006
An interesting & amusing quiz on the terrors of atomic radiation. Hint - regular readers will probably do well as it fits with what I said last month about Chernobyl & previous posts on hormesis.
http://www.richel.org/radiation/welcome.php
Of course the benficial effects to health of being bitten by radioactive spiders are well known.
Labels: Hormesis