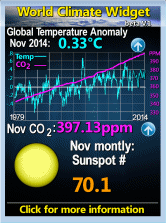 Tuesday, May 09, 2006
The Scottish Executive are considering putting
rules about pub lunches
having to be healthy into requirements for pub licences.
bar owners would have to provide healthy-eating advice to their customers. The requirement is contained in a discussion document setting out a series of new conditions for prospective publicans.

They are due to be imposed by 2009 under the Licensing (Scotland) Act 2005, which lays down new guideline objectives for the industry in areas such as crime prevention and public health.


no doubt jack will get up in holyrood & explain how he has researchers estimating how many lives this would save & that the number will be exactly the number he first thought. Remember how he promised the smoking ban would save 1,000 lives a year.
In the best traditions of bureaucracy who insist that any policy is either to early to be worth discussing, or to late to change at this stage.
Scottish Executive dismissed the pub trade's concerns. She said: "These are initial proposals being worked on by the National Licensing Forum for debate within the forum."

At least it keeps forum members in gainful employment rather than hanging around uselessly engaging in petty vandalism.