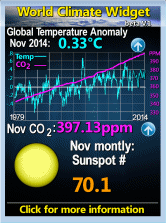 Saturday, April 08, 2006
PAID FOR WRITING
On Friday I got a cheque for £20 from the
Daily Record
(Scots tabloid newspaper) for my letter having been chosen as the "comment of the day". This is the first time I have been paid for my opinions.
The only problem is I don't know what they published. The cheque was drawn on the 31st of March so it could have been the letter shown here (West End News March 31st) on the SLD's insistence that Hunterston be closed in 2011, irrespective of consequences or the Scots Wha Hae letter on the national anthem (in the Scotsman 28th March) or conceivably the one on the Milosevic murder (Scottish Daily Mail 21st March) all reprinted here. My guess is the anthem letter. All went out to many papers but I didn't really think they were folksy enough for the Record (also I had a run in with the Glaswegian, the Record's local Glasgow free paper stablemate some years ago about Yugoslavia). Unfortunately their search engine shows only today's letters
So if anybody happens to have a Record from the few days up to the 31st I would be interested to know.