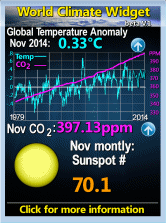 Tuesday, April 11, 2006
MILOSEVIC MURDER
Pete North
whose blog has been mentioned before
has sent this which I think goes into a usefully greater amount of detail on the poisoning of Milosevic:
You are quite correct in your deductions since it is logically consistent with the evidence.
Based on the evidence provided by the ICTY themselves (some of it clearly inadvertant as a result of their clumsy coverup in the immediate aftermath of his death) i.e., public statements from ICTY officials (doctors/toxicologists) that they performed blood tests on January 12 which revealed the presence of the Leprosy drug 'Rifampicine' in Milosevic's blood but kept it secret from Milosevic,his doctors,lawyers and the entire world for TWO MONTHS until March 7, is clear evidence of foul play on the part of officials in the ICTY.
The fact that the ICTY had to change their story repeatedly resulting in numerous self- contradictory and inconsistent statements also points to a clear coverup.
For example, once the Dutch NOS TV station revealed certain facts soon after Milosevic's death - especially that Milosevic had a blood test on January 12 - which the ICTY doctors themselves admitted was performed in order to find out why Milosevic's heart medication wasn't working - and yet failed to tell anyone in the world including Milosevic himself until March 7 - and yet he dies three short days after writing a letter to the Russian embassy complaining of being poisoned.
The constantly changing stories by ICTY officials - all contradictory of one another - given for his death were also highly suspicious.
They first said it was "natural causes", then said "possibly suicide", then they said he took the "wrong medicine" - without explaining how he could have possibly taken the medicine without them knowing - since he was always closely watched and was ONLY given medicine by the prison dispensary in the presence of armed guards.
Then they changed their story yet again by claiming that he must have been "poisoning himself in secret" in a "complex plot to escape to Russia" - even though this necessitated the involvement of his lawyers,doctors, the Russian government and even the ICTY ITSELF (since it was known Milosevic was under strict 24/7 Video surveillance & ALL medicine as indicated previously had to be taken from the prison dispensary in the presence of armed prison guards then how on earth could he be "poisoning himself" in secret?!)
The "poisoning himself in secret" story just didn't make any sense; realizing the absurdity, the ICTY offials simply changed their story yet again and LIED by making the ludicrous claim that he WASN'T monitored 24/7 and that "alcohol and other drugs" were being "smuggled in" to the prison for months before his death!!
But since this necessitated knowing involvement on the part of ICTY officials/guards, they had to change their story yet again by claiming that though the prison guards knew about this alleged smuggling of alcohol and drugs for months,somehow,because of sheer "incompetence", nothing was done about it by the higher ups (i.e the judges/prosecutors) and Milosevic was happily able to poison himself for months on end (and presumably also get drunk)!
The fact that soon after Milosevic's death the Dutch NOS TV station revealed that the ICTY ADMITTED that they KNEW about the presence of the Leprosy drug in his blood since January 12 - but supposedly did nothing about it for two entire months really threw a spanner in the works. This is where the cover up simply fell apart and blew a massive hole in the ICTY's initial "we didn't know he was poisoning himself so couldn't do anything about it" story.
Someone INSIDE the ICTY had to administering the Leprosy drug to Milosevic covertly without his knowledge and that was clearly revealed in the complaint letter that Milosevic wrote to the Russian embassy on March 8 after he received the blood test report -the day before - on March 7 -TWO MONTHS late.
Since in this letter Milosevic makes clear that the ICTY has repeatedly refused to let him go to Russia for heart surgery (even as late as his last appeal of February 24,2006 his request for medical treatment was denied)Milosevic pointed out that Russian specialists would quickly detect the Leprosy drug in a routine blood test - and thus clearly PROVE his poisoning by the ICTY - is it any surprise that the letter doesn't get delivered until AFTER his death?
Then they changed their story yet again and said that Milosevic WASN'T poisoned because they found no PRESCRIBED drugs in "toxic concentrations". How cute. Meaning he wasn't poisoned by the medicines he was SUPPOSED to be taking.
Even though ICTY officials admit that the Leprosy drug, 'Rifampicine', is an UNPRESCRIBED drug which apart from interfering with (i.e., blocking) heart medication - in effect acting as a POISON - it also quickly dissipates from the body leaving no trace of its presence (which they themselves admit) they still had the audacity to attempt to mislead the public by twisting the facts to make it sound as if he just simply wasn't poisoned in any way at all.
The fact that the ICTY blood test report of January 12 did not get delivered to Milosevic until March 7 - two months late - causing him to write his very concerned letter on March 8, outlining his grave fears about being poisoned, and the fact that his MArch 8 lettr did not get delivered to the Russian embassy until well AFTER Milosevic's death speaks volumes about who the only murderer could possibly be: NATO.
Since NATO have on numerous occasions publically admitted that they own - and ipso facto - control the ICTY, it can also be proved by the fact that Clinton's former "peace envoy", Richard Holbrooke was even able to intervene recently directly with the president of the ICTY on behalf of an ICTY-indicted KLA mass murderer, Mr.Ramush Haradinaj, to have Mr. Haradinaj released from The Hague prison without him having to even face trial - let alone be convicted for his crimes - also speaks volumes about what kind of "court" the ICTY truly is.
Comments:
Hi Neil,
Here's some very interesting additional evidence from the 'mainstream' press:
In fact the ICTY claimed in the media report below that they supposedly "knew" that Milosevic was taking Unprescribed medication (the Leprosy drug,Rifampicine) which was allegedly "smuggled in" by Milosevic SINCE 2004(!), but nevertheless the ICTY officials utterly fail to explain why the alleged self-poisoning by Milosevic was not prevented - for up to two years - since it was supposedly causing the ICTY a massive headache by needlessly causing numerous disruptions, thus extending his 'trial'[?!]
http://www.theaustralian.news.com.au/story/0,20867,18482164-2703,00.html
And if you thought that official ICTY story didn't make any sense, how about this one:
Recently, as of April 5,2006, we are informed by the Dutch Public Prosecutor's Office that ICTY officials supposedly discovered back in December 2005(!), that Milosevic had Unprescribed medicines in his prison cell but we are expected to believe, the ICTY officials/guards who allegedly found these Unprescribed drugs failed to do anything about it!! [They even claim that on March 8 - the day Milosevic wrote his concerned letter to the Russian embassy expressing his fear about being poisoned and a mere 3 days before he dies - ICTY officials supposedly "demanded that Milosevic's lawyers should explain what was happening"]
So, ipso facto, if we are to believe this ICTY story, the ICTY officials supposedly allowed Milosevic to deliberately draw out the 'proceedings': needlessly wasting the ICTY's time by Milosevic deliberately poisoning himself with Leprosy drugs that they even discovered in his prison cell as early as December 2005:
"Information from the Tribunal has shown that in December 2005 medicines, which had not been prescribed, were found in the cell of Mr. Milosevic."
http://www.slobodan-milosevic.org/news/nfi040506.htm
Maybe the NATO-owned ICTY officials should be the ones doing the explaining? Like why it took them 2 whole months to deliver the blood test report to Milosevic showing the presence of the Leprost drug, if indeed he was deliberately poisoning himself since 2004, and which the ICTY even found physical evidence of in his prison cell 3 months prior in December,2005?
ICTY officials would -if the corporate media were honest and doing their proper job - have a lot of explaining to do.
**********************************************************************
Press Release
Di Stefano will indict De Ponte for murder of Milosevic
"In late 2005 an application was made for President Milosevic to be treated in a specialist hospital in Russia. The Russian Government furnished irrevocable guarantees ensuring he would be treated and that he would be returned to The Hague upon the treatment being completed. It was expected as in any normal country that such an application would have been accepted especially that Russia is a member of the Security Council.
Primarily owing to the Prosecutor Carla Del Ponte's vehement opposition the Tribunal refused the application and thus it was know that refusal was a death sentence.
It follows that I will respect the 40 days mourning as per the Orthodox Religion commands. After which it is my intention to, in any jurisdiction possible, raise an indictment for murder against Carla Del Ponte who had failed to bring even a prima facia case against President Milosevic and thus chose the alternative in opposing an application to which she knew would condemn President Milosevic to death.
When one considers that other detainees including an indicted person from the KLA receiving and being admitted to bail and comparing such to how President Milosevic was treated leads one to the ultimate sad conclusion that an otherwise brilliant Prosecutor is guilty of his murder.
I must also call upon the Serbian Government now to allow the funeral and burial of President Milosevic in his home town and guar
Post a Comment
<< Home