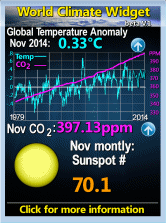 Thursday, April 27, 2006
The government's committee has come to a decision.
A committee set up to decide how to deal with Britain's nuclear waste in the long-term opted on Thursday to bury it deep underground forever.

The decision by the Committee on Radioactive Waste Management, known as CoRWM, will go for a final round of public consultations before being put to the government in July as the final choice.

"CoRWM considers geological disposal to be the best available approach for the long-term management of all the material categorised as waste," it said at the end of a three-day meeting in the south coast resort of Brighton.

The decision means putting the nuclear waste beyond retrieval forever rather than securing it but making it accessible for future generations should technological advances make it useable.

But the committee, noting that the process of identifying suitable sites, obtaining local consent and planning permission and then constructing the stores could take decades, also said the life of interim storage sites needed to be prolonged.

"It is important that the interim stores that are used should be safe for all security risks and be able to last for 100 years," committee chairman Gordon MacKerron told a news conference, recognising likely public opposition to the stores.

"The communities that are willing to be involved will have to be made much better off than they were before," he added.....


There is, of course, nothing here that could not have been said 5 or 10 or 20 or 30 or 40 years ago, and indeed was.
Comments:
"A Renaissance in Nuclear Power
Is Under Way Around the World"
"On virtually every continent of the world, nations are making the determination that "the future is nuclear." In an article with that title, printed by United Press International on Feb. 13, Russian Academician and renowned physicist Yevgeny Velikhov stated; "Nuclear power engineering is capable of reassuring all those who are not certain about having sufficient energy today and tomorrow. There is no doubt it is the only source of energy that can ensure the world's steady development in the foreseeable future. Today, this fact is understood not only by physicists, but also by politicians, who have to accept it as an axiom.... Thank God, today's world compels politicians to think about the future."
http://www.larouchepub.com/other/2006/3308nuclear_revival.html
*********************************************************************************************************
How To Build 6,000 Nuclear Plants
by 2050
We asked nuclear engineer James Muckerheide how many nuclear plants would be needed to bring the world's population up to a decent standard of living, and how to do it. Here are his answers:
http://www.larouchepub.com/other/2005/3225build_6000_nukes.html
Our house is at risk of being rather spoiled by having lots of Executive Homes, and Affordable ones too, built on the other side of our back hedge. I'd rather have the nuclear thingy, please, especially if it comes with a decent douceur.
Post a Comment
<< Home