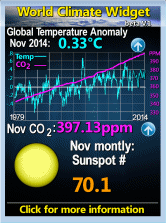 Tuesday, March 21, 2006
THREE CHEERS FOR THE SCOTTISH DAILY MAIL
Someone had to draw my attention to these 2 letters published by the Daily Mail (I assume just the Scottish edition since a disproportionate number of letters are from Scotland) since they don't put them on the net & frankly I had not thought that they, or anybody else much, would do so given my experience of not getting letters on Yugoslavia accepted. I suspect that the Scottish edition are anxious to get letters from Scots addresses on their letters page.
The point is however that these 2 letters had gone out to every national UK newspaper & many US ones & nobody else had wished to publish them, indeed the second was originally drafted as a reply to a letter published in both the Herald & Scotsman which neither paper wanted to accept a reply to.
It's called Murder

Slobodan Milosevic is dead, and the NATO-funded "court" will not mourn his passing. By refusing him access to his own doctor & putting him under intolerable pressure when he was known to be very ill, there is a case that his life was deliberately shortened. Legally this is known as murder.

It is not surprising if the West should have chosen to do this. In four-&-a-half-years, the only actual evidence ever produced against Milosevic was the claim by former NATO chief & presidential candidate that at an international conference Milosevic had, for unknown reasons, taken him aside to say he had known in advance about the alleged Srebrenica massacre.

In fact it is highly probable the only deliberate massacre that took place in Srebrenica was the massacre of at least 3,800 Serb civilians of which the Muslim commander, Nasir Oric boasted, and he is alleged to have shown home videos of him beheading people to journalists.

When the history of these atrocities comes to be written, the role of our media will not appear to have been honourable. Throughout, reporting was consistently anti-Yugoslav side and every propaganda lie, no matter how improbable, was treated as fact.

ITN even - it insists accidentally - faked an extremely influential "concentration camp" video. The failure of the media to report on what they called "the trial of the century" as soon as it became clear Milosevic was dismantling the prosecution case is also shameful.
Friday 17th March
Apart from a few words shortening & the addition of an "alleged" re Oric's showing videos this is as I wrote it. They even let through the bit about ITN even though this is precisely the allegation that ITN sued LM magazine over some years ago (ITN's successful prosecution depended on the lack of overwhelming mention of the possibility of accident & that at the time, because the European declaration of human rights didn't apply it was possible for a judge who knew his duty to decide that the truth "didn't matter" & find for the liars).
Still it does establish a precedent.
Earlier letter - 14th March
Divide and Rule

Western leaders are promoting, as a matter of principle, a referendum in Montenegro to get these people to choose independence from Serbia. This is somewhat different from their position in Iraq, where they have struggled, as a matter of principle, to prevent the Kurds choosing independence.

The difference may be that the Montenegrin government is so firmly committed to alliance with Messrs Blair & Bush.

The government of Montenegro, whose leaders the West has accepted "personally benefited finacially" from Western aid, has, for a number of years been recruiting police entirely from Albanians & Croats.

There have been many assassinations of pro-Serb community leaders which the police have, perhaps unsurprisingly been unable to solve.

Were anything remotely like this to have been going on in Russia, Belarus, Ukraine, one would expect the numerous western observers to have noticed & expressed doubts as to the reliability of any vote.

This has not happened, as indeed it did not happen in the independence referendum for Bosnia & Hercegovina. Western powers pronounced this a triumph of democracy. It was also the start of five years of genocide.

Perhaps before meddling in the dismemberment of other countries, NATO members might look to their own. Turkey has a genuinely oppressed Kurdish region which would choose separation by a majority of probably 95 per cent.

Spain has, as part of its constitution the forbidding of secession - certainly a large majority of the Basques and probaly also of the Catalans would vote to secede if given the choice.

There is also the question of what sort of "independence" NATO is proposing. Certainly, where we decide the rules and set aside the county's constitution it is a limited sort of independence.
Again a few shortenings & the removal of a particularly graphic passage about net's Montenegrin government use of enslavement & torture of women for fun & the presence of Comorra & KLA gangsters, & also of an overly subtle dig at the US government having fought a civil war against secession. No complaints about that.
All in all, for whatever reason, it is very good to see one newspaper willing to report unpalatable truths when rags such as the Guardian will allow no trace of honesty to be published about their Nazi friends.
Comments:
Dear Mr./Ms. Anonymous,
You write:
"There is now so much evidence of the Srebrenica massacre that denying it took place is laughable."
Sir/Madam, you better tell that to various UN officers who were on the ground in Bosnia when the alleged massacre of "8,000 muslim men and boys" took place.
For example, consider the following statement by Dutch UN officer Captain Schouten who was in a village adjoining Srebrenica [Bratunac]when the massacre supposedly happened:
"Everybody is parroting everybody, but nobody shows hard evidence. I notice that in the Netherlands people want to prove at all costs that genocide has been committed. (...) If executions have taken place, the Serbs have been hiding it damn well. Thus, I don't believe any of it. The day after the collapse of Srebrenica, July 13, I arrived in Bratunac and stayed there for eight days. I was able to go wherever I wanted to. I was granted all possible assistance; nowhere was I stopped."
(Captain Schouten was the only UN military officer in Bratunac at the time a massacre is alleged.)
http://emperors-clothes.com/analysis/falsely.htm
Also this statement by Portuguese UN officer,Carlos Martins Branco,
who was also on the ground in Bosnia when said "massacre" allegedly occurred:
***********************************
"If there had been a premeditated [Serbian] plan of genocide, instead of attacking in only one direction, from the south to the north - which left the possibility of escape to the north and west, the Serbs would have established a siege in order to ensure that no one escaped.
"The UN observation posts to the north of the enclave were never disturbed and remained in activity after the cessation of military operations. There are obviously mass graves in the outskirts of Srebrenica as in the rest of ex-Yugoslavia where combat has occurred, but there are no grounds for the campaign which was mounted, nor the numbers advanced by CNN. [Large graves are often dug after a battle in order to dispose of bodies as part of battlefield clean-up. - EC]
"The mass graves are filled by a limited number of corpses from both sides, the consequence of heated battle and combat and not the result of a premeditated plan of genocide, as occurred against the Serbian populations in Krajina, [7] in the Summer of 1995, when the Croatian army implemented the mass murder of all Serbians found there. In this instance, [in the instance of the fall of Krajina] the media maintained an absolute silence, despite the fact that the genocide occurred over a three month period."
http://emperors-clothes.com/sreb/branco-1.htm
***********************************
Sir/Madam, the claims of the US & NATO governments through their propaganda organs - the corporate controlled media and NATO owned torture chamber known as the Hague ICTY is what is actually 'laughable'.
Take a look at my comments under Neil Craig's other post: "Milosevic: Murder of The Century" for evidence refuting the Izetbegovic Islamist claim that "8,000 muslim men and boys were shot" by Bosnian Serbs in July 1995 [despite NO mass graves having been found containing bodies identified as military aged Bosnian muslim "men and boys" showing evidence of having been shot -execution style - at close range,while conversely many,many graves containing elderly civilians and children - clearly showing signs of having been slaughtered with iron bars,knives,daggers,axes,and hammers - mutilated and beheaded corpses - HAVE indeed been found in villages both in and adjoining Srebrenica!!
Since the Western media and Hague ICTY refuse to discuss this, it is clear that the victims are civilian Serbs murdered by Naser Oric since over 3,800 were murdered from April 1992 to July 1995. See the official United
Nations documents A/48/177, S/25835 and A/47/813, S/24991 describing these
hideous murders and rapes available at:
http://emperors-clothes.com/sreb/mem.htm
http://www.srebrenica-report.com/docs/UN-1993-1.pdf
The UN document A/47/813, S/24991 on rape by Bosnian muslim & Croat forces in
Bosnia in 1992 can be read at:
http://www.srpska-mreza.com/Bosnia/rapes/raped-serbs.html.
Here is what I wrote recently on the Real History Archives Blog concerning what really happened to the Serbian civilians in Srebrenica - which no politician in the West discusses - and of course NOT reported by the pro - US/NATO Hague ICTY corporate controlled media:
***********************************
To make matters worse, these Western officials and troops - who were merely
following orders - actually ASSISTED these Croatian and Muslim Nazis to commit
their odious, despicable crimes against Serbs, Roma and Jews - something far
more reprehensible than merely turning a blind eye.
To add insult to injury, these crimes were not only NOT reported, but the the
victims of the crimes themselves - particularly the Serbs - were blamed and
demonized for the crimes of the perpetrators!!
One such example is Bosnian muslim "warlord" Naser Oric, who went about
murdering Serbs for an entire THREE YEARS from 1992 to 1995 in Srebrenica.
This monster cold bloodedly murdered - using the most hideously brutal methods
- over 3,800 innocent elderly Serbian men, women and even babies and children
under 5, mostly by cutting throats and beheading, often preceded by the most
horrific tortures including cutting off of
limbs,lips,noses,ears,breasts,genitalia,burning of skin and gang rape. See the
photos and videos of the brutal killings at:
http://www.serbianna.com/features/srebrenica/
http://www.serbianna.com/features/srebrenica/beheading.wmv
http://www.serbianna.com/features/srebrenica/video.wmv
http://www.serbianna.com/features/srebrenica/001.shtml
Mr. Oric was protected by the West during his mass murder sprees and was never
brought to justice for his crimes of genocide. In fact after the signing of the
"Dayton Accords" in 1995 - after the US/NATO bombed the Bosnian Serbs into
submission - Mr. Oric was left to roam free and became the owner of a "night
club disco" [in reality also a brothel] in Tuzla! All of this was made possible
by neo-colonial Viceroy of Bosnia Herzegovina, "High Representative" Paddy
"Pants Down" Ashdown. Instead of Mr. Ashdown doing his job and bringing this mass murderer to
justice, he was permitted to operate his "night club" for years before finally
being arrested a couple of years ago on minor charges of "mistreating
prisoners". What unbelievable NATO/EU HYPOCRISY!!
Mr. Oric got his inspiration from the World War 2 Bosnian Muslim Nazi SS
Handzar division [see http://emperors-clothes.com/bosnia/svijet.htm ] and
[http://www.serbianna.com/columns/savich/051.shtml]
Mr. Oric actually VIDEOTAPED his heinous crimes and then - with unbelievable,
arrogant pride -BOASTED about it and showed off his loathsome "snuff" videos to
reporters of the Washington Post and Toronto Star. See
http://emperors-clothes.com/articles/jared/fulltext.htm
http://emperors-clothes.com/analysis/oric.htm
http://emperors-clothes.com/analysis/gorazde.htm
http://emperors-clothes.com/articles/jared/texts2.htm
http://slobodan-milosevic.org/news/smorg030904.htm
Naser Oric boasted to these US & Canadian reporters that he went about on his
mass murder sprees by using "cold weapons" - knives,
hammers,axes,machetes,daggers,iron bars - against ENTIRE Serbian villages in
and around Srebrenica and Gorazde beginning in 1992 and finally ending in July
1995.
July 1995 is when the Bosnian Serb army re-took the area in a counter-offensive
where the Serbs were falsely accused of "executing 8,000 muslim men and boys".
An accusation used by the West to justify its racist,murderous policies against
the Serbs - the only group opposed to the Nazi and Islamo-Fascist Western
proxies hell bent on illegally forcing the disintegration of the Yugoslav
federation in violation of the Helsinki Accords and the UN Charter.
One of Mr. Oric's favourite sickening acts was to gouge out the eyes, tear the
tongues out,cut the ears off, slit the throats of, cut the noses,ears,and limbs
off, and then finally cut off the heads of children and the elderly in villages
surrounding Srebrenica and Gorazde.
In some cases entire families were either burned to death or murdered with
explosives, with Mr.Oric LAUGHING about it. He even boastfully laughed while
watching the videos of his mass murders, and then saying to the US and Canadian
reporters: "we launched those guys to the moon!"
Mr. Oric went about murdering entire villages - entire generations of families
were completely slaughtered - just as occurred in World War 2 - when well over
1 million Serbs,Jews,and Roma peoples were murdered by Croat, Muslim and
Albanian Nazis -750,000 of these victims were slaughtered in similar fashion to
today's methods in the WW2 Jasenovac death camp [these figures are from German
Nazi and French,British,Italian sources].
Instead of arresting this cold blooded killer, the UN command in 1992/1993,
under French General Phillipe Morillon, actually ASSISTED him to commit his
heinous crimes by requesting that Srebrenica be made a so-called "safe haven"
WITHOUT removing and disarming Naser Oric's 28th muslim army division,
commanded by Naser Oric and receiving instructions from alija Izetbegovic in
Sarajevo.
General Morillon's excuse for this was that he wanted to prevent the Bosnian
Serbs from committing "revenge" because he had seen - in his own words - the
"terrible crimes" committed by Naser Oric's troops.
See http://www.serbianna.com/columns/savich/051.shtml
http://www.serbianna.com/columns/savich/052.shtml
http://emperors-clothes.com/analysis/gorazde.htm
http://slobodan-milosevic.org/news/smorg030904.htm
So the callous despicable murders went on and on for over THREE YEARS without
being reported on by the Western media or even a token attempt to prevent them
by the UN.
See the official United
Nations documents A/48/177, S/25835 and A/47/813, S/24991 describing these
hideous murders and rapes available at:
http://emperors-clothes.com/sreb/mem.htm
http://www.srebrenica-report.com/docs/UN-1993-1.pdf
The UN document A/47/813, S/24991 on rape by Bosnian muslim & Croat forces in
Bosnia in 1992 can be read at:
http://www.srpska-mreza.com/Bosnia/rapes/raped-serbs.html.
The Dutch UN troops did NOTHING to prevent Oric from committing these
despicable acts. Instead we were fed a steady diet of lies and disinformation
with the Srebrenica "safe haven" portrayed as a defenseless town subject to a a
"vicious attack" and then finally "genocide by Bosnian Serb forces in July
1995". A blatant, bald-faced LIE by the Western corporate media whores.
See the following reports for evidence of this monstrous lie by the Western
politicians and media, where the actual victims of genocide are falsely
labelled and tarred as the perpetrators:
***********************************
I suggest you take a look at the following URL links:
http://emperors-clothes.com/gilwhite/scandal.htm
http://www.hirhome.com/yugo/ihralija2.htm
http://www.hirhome.com/yugo/ihralija3.htm
http://128.121.186.47/ISSA/reports/Balkan/Sep1903.htm
http://128.121.186.47/ISSA/reports/Balkan/Sep0803.htm
http://128.121.186.47/ISSA/reports/Balkan/Sep1703.htm
http://globalresistance.com/articles/pumphrey/scandal.htm
http://emperors-clothes.com/sreb/vid.htm
http://emperors-clothes.com/sreb/location.htm
http://emperors-clothes.com/sreb/moves.htm
http://emperors-clothes.com/sreb/branco-1.htm
http://emperors-clothes.com/articles/sinclair/why.htm
http://emperors-clothes.com/letters/inaccurate.htm
http://emperors-clothes.com/letters/reply.htm
http://emperors-clothes.com/letters/letterj.htm
http://emperors-clothes.com/articles/jared/fulltext.htm
http://emperors-clothes.com/letters/farewell.htm
http://emperors-clothes.com/analysis/falsely.htm
http://emperors-clothes.com/articles/jared/texts.htm
http://emperors-clothes.com/articles/kilibarda/islamist.htm
http://emperors-clothes.com/gilwhite/alija1.htm
http://emperors-clothes.com/analysis/deja.htm
http://emperors-clothes.com/articles/standefer/hoax.htm
http://emperors-clothes.com/sreb/mem.htm
http://www.srebrenica-report.com
Also, see my very lengthy comments post under "Was Milosevic Poisoned?" on the "Real History Archives" blog at: http://www.blogger.com/comment.g?blogID=6560570&postID=114231811639522214
Sir/Madam, you also make the statement concerning the refugee collection center known as 'Trnopolje'that it was a 'concentration camp' where you write:
"ITN won their case because their legal team proved that the prisoners were in a fenced enclosure patrolled by Serbian paramilitaries. ITN also led extensive witness evidence that non-Serbs were held against their will at this camp, that many were mistreated and some were killed"
Sir/Madam, this is simply NOT true. ITN never proved any such thing. If you doubt this, may I suggest that you read the meticulously researched and rigorously documented articles available at the following URLs:
http://emperors-clothes.com/articles/jared/missing.htm
http://emperors-clothes.com/villainy.htm
http://www.hirhome.com/yugo/ihralija3.htm
http://emperors-clothes.com/news/film.htm
http://emperors-clothes.com/articles/hammond/butdoes.htm
As far as the ITN vs LM trial outcome somehow "proving" that the Bosnian refugee collection center called "Trnopolje" was a "concentration camp" with "armed paramilitaries" guarding it because ITN won the case,may I suggest that you obtain the Emperor's Clothes documentary "Judgement" totally disproving the Western media's claims at:
***********************************
http://emperors-clothes.com/news/film.htm
http://emperors-clothes.com/Film/judgment.htm
***********************************
There is a money back GUARANTEE with this film, so if after viewing it you still think ITN told the truth about Trnopolje and Omarska, you will get your money fully refunded by Emperor's Clothes.
Excerpts below are from the article "What really happened in Bosnia?"
by Professor Francisco Gil-White,PhD concerning the death/concentration camp lies used against the Serbs:
***********************************
The Serbs are the last population in the world that should have been suspected of genocidal behavior.
The history of the Serbs is a history of moral courage. No other people can lay claim to a more dramatic record of fighting racists and protecting minorities. In World War II, nobody in Europe defended their Jewish compatriots more bravely than the Serbs, treating them as their own flesh, and dying along with their Jewish compatriots in concentration camps by the hundreds of thousands. Why? Because, as they chanted in the streets of Belgrade, they preferred death to slavery; they would not collaborate with Hitler's Final Solution.
Mind you, ordinary Serbs chose to defy Hitler even when their government tried to seek an accommodation with him. That government then fell to a coup-d'Etat that was supported by the Serbs, and which amounted to a declaration of war on Nazi Germany.[29b] The most amazing thing here is that when the Serbs did this, they were already completely surrounded by Hitler and his allies, whose armies had swept all over Europe with little difficulty.
The Croat, Bosnian Muslim, and Albanian populations of WWII, by contrast, for the most part behaved quite differently. As the German armies invaded, they allied en masse with the Nazis, and cooperated enthusiastically in the persecution of Serbs, Jews, and Roma. But the Nazis and their allies were defeated in Yugoslavia by the explicitly tolerant multiethnic movement of the Yugoslav Partisans, which was composed overwhelmingly of Serbs. And it was precisely the Bosnian Serbs - take note - who launched the multi-ethnic Partisan movement. After the war, the Serbs recreated Yugoslavia rather than launch vengeful persecutions - despite the fact that they had just suffered a genocide.[30]
This exemplary moral courage needs to be placed in the context of the especially brutal policies of the Nazis in Yugoslavia. As the eminent Holocaust historian Raul Hilberg explains in his massive work on the subject, Nazi forces in Serbia instituted a policy of killing 100 hostages for every German whom the Serbian Partisans killed. Sometimes the hostages were Jews, and that speaks volumes.
"In a private letter written by Staatsrat Turner [the chief of civil administration under Bohme] to the Higher SS and Police leader in Danzing, Gruppenfuhrer Hildebrandt, on October 17, 1941, he wrote: '...for murdered Germans, on whose account the ratio 1:100 should really be borne by Serbs, 100 Jews are shot instead; but the Jews we had in the camps - after all, they too are Serb nationals...'"[31]
In other words, the German Nazis wanted to murder 100 Serbian hostages for every German soldier killed by the Yugoslav Partisans (who were overwhelmingly Serbs). Sometimes what they had were Jewish hostages, but the Nazis concluded that murdering these Jews was an equally effective terror strategy against the Partisans, because it quickly became obvious to them that the Serbs would make no distinction between Orthodox Serbs and Serbian Jews. In fact, the Nazis found it impossible even to enforce their anti-Jewish laws in occupied Belgrade because of massive resistance from the Serbs.[31b]
What happened in Croatia was just the opposite: massive collaboration with the fascist Ustashe regime. The Jews there and in Bosnia were quickly rounded up and killed by their Croat neighbors, and also by large numbers of Bosnian Muslims allied with the Ustashe regime.[31a] All those Jews who were able to flee into the (mostly-Serbian) Partisan orbit, however, were saved.
This all makes it quite unlikely, on first inspection, that the Serbs, of all people, could have become spontaneously genocidal, especially without prodding from their leaders. This is such an unlikely hypothesis, in fact, that it cannot be accepted unless there is overwhelming evidence. But there was no such evidence. Dispatches from Yugoslavia always talked about supposed 'Serbian atrocities' that nobody had witnessed. As Ramsay Steele explained in Liberty, for the case of Kosovo:
"The New York Times for May 7 carries a front-page report of the NATO bombing of the town of Prizren. Like so many of these on-the-spot reports it is a mixture of NATO atrocities, which the reporter has witnessed, Serbian-Albanian co-operation and sympathy, which the reporter has witnessed, the return of Albanians to their homes, which the reporter has witnessed, and allusions to Serb atrocities against Albanians, which the reporter has not witnessed, but evidently believes because of what NATO and its media have told him."[32]
Yes, but a reporter working for the New York Times is not duped by NATO's media, he is NATO's media.
And I point out that if accusations of Serbian atrocities in Kosovo were made without being witnessed to, this is in perfect harmony with the fact that no evidence ever turned up for the supposed Serbian atrocities.[32a]
But that was Kosovo. In the case of Bosnia, the crucial allegation of 'Serbian atrocities' was the accusation that the Bosnian Serbs had built death camps where they were supposedly murdering Bosnian Muslims. Almost everybody believed this (at the time, I am ashamed to admit, so did I). Why did everybody believe this? For two reasons:
1) most people in the West had zero knowledge of the brave history of the Serbs (I was in this position); and
2) they were told about the supposed death camps, which in fact never existed, over and over and...over again.
How did the media come to blare so insistently that the Bosnian Serbs were running death camps if such camps did not exist?
How were the accusations of war crimes against the Serbs manufactured?
___________________
This is how: In August 1992, ITN journalist Penny Marshall published photographs which were reproduced everywhere and which were described as showing death camps for non-Serbs, followed by immediate comparisons of the Bosnian Serbs to the German Nazis. So the traditional enemies of the Nazis were absurdly painted as "the new Nazis," and the traditional allies of the Nazis were painted as their victims. This should be compared to the situation in Israel, where the Israeli Jews, the overwhelming majority of which live there because of the massacres and persecutions of the German Nazi Final Solution, or else the expulsions from Arab countries in North Africa and the Middle East that immediately followed, are portrayed as oppressors, while international support is mobilized for the PLO, whose controlling core (Al-Fatah) was created by a leader of Adolf Hitler's Final Solution.[32b]
Now, the photos that were used against the Bosnian Serbs were from the towns of Trnopolje and Omarska. These photos were represented as the opposite of what they were.
I'll get back to that. But first, I point out that, from the immediate context of the accusations, nobody should have believed these photos depicted death camps in the first place, as Jared Israel pointed out:
[Start Quote From Jared Israel]
In 1992, ITN, the British news station, sent a film team to Bosnia. It was led by Penny Marshall. The ITN people came back with what was supposedly a film of a Serbian concentration camp. A death camp, if you will.
Or will you? A death camp? What is wrong with this story? First off, how did Penny Marshall and an entire film crew get into a Serbian death camp and shoot a film? Didn't somebody have to transport the crew members plus a mountain of equipment? Didn't somebody have to show them around, feed them? The crew needed time to set up their cameras and so on. How did they do all this without getting caught? Did they parachute out of the sky? I mean seriously, didn't they need the cooperation of the administration of the so-called death camp?
They did.
But why would the Serbian authorities want to help? Were they morons? Didn't they know the West was hostile to the Bosnian Serbs? Weren't they attacked every day in the British press? Wasn't the Islamist leader, Izetbegovic, treated as a hero? Knowing ITN was probably anti-Serb, why would the Serbs let an ITN crew in to film - a death camp?
Could it be that the place they filmed was not a death camp? That the Bosnian Serbs let in Penny Marshall and her film crew precisely because they had nothing ugly to hide? Fortunately we don't have to speculate. By coincidence, a group of Serbian filmmakers accompanied the ITN crew that day. The Serbs shot a movie - that's right, they literally shot a movie - of Penny Marshall and company shooting their movie.[33]
[End Quote From Jared Israel]
If you visit this link you can read about and also purchase the Emperor's Clothes movie "Judgment!", which includes the RTS footage showing ITN's Penny Marshall shooting at Omarska and Trnopolje. This is the footage shot by Serbian filmmakers that Jared Israel refers to above.
http://emperors-clothes.com/milo/freezer1.htm#film
The film shows very clearly that the places in question were not in the least death camps. One was a camp for prisoners of war where the people who had been trying to murder innocent Serbs were by contrast treated quite humanely by the Serbs who had disarmed them. And the other was a refugee camp for civilians displaced by the war, where unfortunate people were getting food, shelter, and medical attention from the Bosnian Serbs.
On the day that the stills from Penny Marshall's staged footage were unleashed to the world, something rather interesting happened. Without waiting for an investigation, just 20 minutes after the pictures were released (that's right: 20 minutes, folks), president Bush Sr. changed his policy towards the Balkans and urged a UN Security-Council resolution authorizing use of force (against the Serbs) there.
Wait. Twenty minutes?
Bush decided to call for killing people in Yugoslavia (an extreme decision) on the basis of photos which nobody -- let alone him -- could have examined for more than twenty minutes, let alone examine the claims behind them. What?
Wait again. Twenty minutes!? I cannot get dressed in twenty minutes. Can you? It is quite hard even to get the president on the phone in twenty minutes, because he is a busy man, what with running the most powerful country in the world and such. But should you succeed in contacting the president within those twenty minutes, you would still have to explain what your call was about, and that would be sure to consume all of your remaining twenty. So that leaves no remaining minutes for looking at the photographs, meeting with advisors, sounding out Congress, and finally concluding to change the US government's policy on a major issue such as this. In fact, any of the above listed activities would, by itself, certainly consume more than twenty minutes. And yet the London Sunday Times reports that this is actually more time than was needed for all that: "less than 20 minutes after [ITN's] report was broadcast on American television, President Bush changed his policy towards Serbia."[34]
Few things scream 'pre-planned' more loudly than this. So of course Bush was waiting for the photographs. He knew they were on their way and acted immediately as soon as he got them.
The demonization of the Serbs moved quickly.
"In America, full accounts of ITN's harrowing footage were splashed across Newsday, headlined 'Bosnia horror', and The New York Times, under the headline 'Bush urges UN to back force to get aid to Bosnia'. Arnot Walker, a spokesman for ABC television, said: 'The pictures had a huge impact. There was increased pressure on the government to intercede. To see adults starving was like a throwback to the death camps of wartime Germany.'"[34b]
Only two days after the pictures were published, this is what the Europeans, in lock-step with the United States, said, as reported in The Times of London:
"The Foreign Office, acting on behalf of the presidency of the European Community, yesterday condemned the detention camps as 'repulsive and despicable.' It said that anyone ordering or committing breaches of the Geneva conventions would be held personally responsible. The strongly worded statement was issued as the ITN reporter Penny Marshall described a camp she had visited in a disused mine at Omarska. She described shaven-headed emaciated prisoners, too terrified to talk, and interviewed former inmates who described prisoners being beaten to death."[35]
Of course, some people smelled a rat, and accused the ITN crew of having lied. This is when Ed Vulliamy, who had gone to Bosnia with Penny Marshall and the ITN film crew, and who initially wrote a story depicting the supposed horror for The Guardian, wrote an article for The Observer titled "I Stand by My Story," and 'clarified' as follows:
"Omarska, Kereterm and Trnopolje were not industrial extermination camps or death camps, which are proper descriptions of Nazi camps alone. They were camps in which civilians were concentrated prior to deportation, meanwhile tortured, beaten, raped, mutilated or murdered."[35a]
The nonexistent hair that Vulliamy pretends to split, above, communicates that his detractors were supposedly upset about some narrowly technical definition of "death camp" that Vulliamy had abused. But of course that was not the issue. The issue was that Vulliamy was alleging that people "were concentrated prior to deportation, meanwhile tortured, beaten, raped, mutilated or murdered" by the Bosnian Serbs, and that allegation was a total lie.
Later, ITN used a libel suit to bludgeon a tiny magazine called Living Marxism into bankruptcy for exposing ITN's lies about the so-called death camps.[36] After this gross miscarriage of justice, in which Living Marxism was ordered to pay an exorbitant sum for the crime of telling the truth, Reuters reported that: "[Penny] Marshall, wiping tears from her eyes, said the judgment was 'important for the people who were in the camp.'"[37]
Crocodile tears for nonexistent victims.
The alleged Bosnian Serb 'death camp' was in fact a refugee camp, and the bewildered refugees said this over and over again to Penny Marshall, correcting her repeatedly even though she kept trying to make them say it was a concentration camp. "No, no. Refugee camp, refugee camp!" they kept saying. Was she deaf? They forcefully denied that they were being mistreated even though Marshall kept trying to make them say that this was the case. "They are very nice. Very nice," is what they kept replying. They were smiling, at ease, joking with each other... They were obviously well fed. They were not enclosed. They were not guarded by soldiers. In short, they were not even prisoners.
All of this, including Penny Marshall's repeated pleas with the refugees to give her a quote she could use against the Serbs, is evident in the RTS footage, which filmed Penny Marshall shooting her own footage, and which can be seen in the Emperor's Clothes' film "Judgment!".
http://emperors-clothes.com/milo/freezer1.htm#film
ITN never showed its running footage to the world because -- well, because it just wouldn't do to have the so-called victims deny the premise on camera.
And here's the whopper: The refugees flocking to this center were in fact Bosnian Muslim civilians running away from the Islamist terrorists whom Alija Izetbegovic had imported into Bosnia with the help of Iran and the US Pentagon. These Muslim civilians were naturally terrified of Izetbegovic, and so they took refuge where they knew they would be treated humanely and protected: with the Bosnian Serbs!
Just as it does not make sense to think that Milosevic ever said anything racist, given that the mainstream Western media had to lie about an explicitly tolerant speech in order to accuse him of being a hate-monger, it does not make sense to think that the Serbs were really conducting an "ethnic-cleansing" campaign if, in order to accuse them of the same, spectacular lies were resorted to.
The public relations campaign against the Serbs
__________________________________________
What ultimately guaranteed the success of the demonization of the Bosnian Serbs was a well-organized public relations campaign by professionals of the disinformation business. This campaign was conducted by Ruder Finn Global Public Affairs, a Washington, D.C.-based public relations firm that took as clients Tudjman's fascist Republic of Croatia, Izetbegovic's Islamist Republic of Bosnia-Herzegovina, and the parliamentary opposition in Kosovo, which was in cahoots with the terrorist KLA. If you were an enemy of the Serbs, if you were a fascist, if you were bent on the destruction of the state of Yugoslavia, then, by Jove, you were Ruder Finn's client!
By contrast, the Bosnian Serbs could not get any PR firm to take them as clients. The leader of the Bosnian Serbs, Radovan Karadzic, explained this in an interview:
KARADZIC: We wanted to show the truth. We had no PR-agency working for us. When we tried to hire one, the agencies would not cooperate because their governments did not allow them to work with and for the Serbs. I ask [Penny] Marshall to admit openly that she was there on our invitation, that she visited Trnopolje, and that she filmed barbed wire which was not part of the camp but of a small piece of adjacent land.[37a]
Two points about this.
First, what Karadzic is referring to is a very small piece of chicken-wire fence that had only two or three strands of barbed wire at the top, and that a child could kick through. If you would like to see for yourself, visit this page:
http://www.hirhome.com/yugo/time.htm
Originally, the puny fence you can see in the photo at the link above had been there to protect a tool shed in land adjacent to the refugee camp. It was just a few feet long, and it was mostly falling down. What Penny Marshall did was set her camera crew inside this tiny partial enclosure, and then called the refugees who were milling about, smiling and chatting among themselves in the summer sun, to come talk to her across a small but still standing section of that one time 'fence.' This made it look as though the refugees were inside an enclosure, when they were in fact outside of what could not even be called an enclosure, anymore. In this way, Penny Marshall did her best to create an image of a death camp.
Everybody looked well fed which was an obvious problem for Penny Marshall. But then she spotted a man who was voluntarily shirtless (as he was holding his shirt in his hand) and whose torso was abnormally -- even freakishly -- thin. She asked that he be brought forth and his friends teased him as they pushed him towards the camera (he smiled bashfully). He was not a starving man in the midst of a well-fed multitude, he was a man with a deformed torso who got teased for it when it proved attractive to the well-heeled Western journalist over yonder with the cameras, lights, and microphones. Penny Marshall had this man front and center for a while, and the camera took a good look at him. Later, this man's picture became the 'evidence' that the Bosnian Serbs were running death camps, hence the phrase quoted above from the Sunday Times that, "To see adults starving was like a throwback to the death camps of wartime Germany.'"
One adult. And he wasn't starving.
If you would like to see the RTS footage that shows Penny Marshall doing all this in real time, purchase Emperor's Clothes movie "Judgment!"
http://emperors-clothes.com/milo/freezer1.htm#film
Something else that matters here is that, as Karadzic says, "we had no PR-agency working for us ... their governments did not allow them to work with and for the Serbs." This means the battle of perceptions was not an even playing field to begin with. The NATO powers made sure that the PR-agency hired by the enemies of the Serbs, Ruder Finn, would have the greatest advantage possible, as it would not have to do battle with a competing public relations firm. This was quite important, because if any public relations firm had taken the Serbs as clients, they would have made mince-meat of Ruder Finn.
Let us get acquainted with Ruder Finn.
James Harff, Ruder Finn's director, with ultimate responsibility for the demonization campaign against the Serbs, proudly explained to Jacques Merlino, associate director of French TV 2, that "Speed is vital ... it is the first assertion that really counts. All denials are entirely ineffective."
Interesting.
In other words, suppose you make an assertion about G (a person). Since the only thing that matters is the first assertion, and subsequent denials by G will not change the impression created, then one can go ahead and assert a lie. Facts don't matter in public relations. Take it from Harff - he is the expert. But of course, it helps that the Western governments attacking the Serbs made it impossible for the Serbs to get a public relations firm to compete with Harff; he shouldn't be so smug.
Jacques Merlino conducted his remarkable interview with Harff in April 1993, and it appears in Merlino's book titled "Some Truths About Yugoslavia Cannot Be Said," which, not coincidentally, is very hard to find.[38]
Merlino began by describing how Harff employs a file of several hundred journalists, politicians, representatives of humanitarian associations, and academics to create public opinion, and then had Harff explain the stuff above about how denials are entirely ineffective once he has chosen to demonize somebody. Following that, Merlino asked Harff what his proudest public relations accomplishment was in the war on Yugoslavia. Without hesitating, Harff replied:
"To have managed to put Jewish opinion on our side. This was a sensitive matter, as the dossier was dangerous looked at from this angle. [Croatian] President Tudjman was very careless in his book, 'Wastelands of Historical Reality.' Reading his writings one could accuse him of anti-Semitism…."
One "could accuse him of anti-Semitism"? Yes, I suppose one could, in the same way that one "could accuse" Hitler of the same. I suppose Harff thinks that Hitler was also "very careless" (he does seem to have misplaced between 5 and 6 million Jews).
The late Franjo Tudjman and his followers are adherents to the same clerical (Catholic)-fascist Ustashe ideology which was rampant in Croatia during World War II, and which carried out crimes of genocide against Croatian democrats, and with special ferocity against Serbs, Jews, and Roma, whatever their politics. To get a sense of what Ustashe ideology is like, consider what happened in WWII, as explained by a study done by the US military:
"…from the beginning the Ustashe adopted an anti-Serb policy of massacres, expulsions, and forced conversions to Catholicism. Concentration camps were established for Serbs, Jews, and Croatian democrats." (p.30)
"…The Ustashe were vehemently Catholic, anti-Semitic, and anti-Serbian; their avowed policy was to convert one-third of the Serbs, deport another third, and 'eliminate' the rest. The regime closed all Serbian Orthodox Primary Schools, outlawed the Cyrillic alphabet, and ordered Serbs to wear colored arm bands." (p.69)
"Serbs were major participants in the Partisan liberation movement; their suffering at the hands of the Croatian fascists appalled even the Nazis."(p.68)[39]
It was this very Ustashe ideology that Franjo Tudjman and Co. had revived, even repatriating from the Croatian diaspora Ustashe criminals and their families who had fled to other countries in 1945 (with the help of the Vatican and the US Army [39a]), and who spent their years in exile plotting and carrying out various terrorist attacks against Yugoslavia. In 1989-90 many of these criminals and their children returned to Croatia and Bosnia where they provided crucial leadership for the new fascist movements. Croatian President Tudjman put some of them in the highest posts of his administration.
To read more about Franjo Tujman's neo-Ustashe regime, go here:
http://www.psych.upenn.edu/~fjgil/Kosovo.htm#APPENDIX
Concerning Franjo Tudjman's proud antisemitism, consider that he was a Holocaust denier who wrote "that estimates of the number of Jewish victims in the Holocaust were vastly inflated and that the main characteristics of Jews were 'selfishness, craftiness, unreliability, miserliness, underhandedness and secrecy.'"[40] He also wrote that the butchery committed against Jews and Serbs in WWII fascist Croatia had supposedly been wildly exaggerated. He oversaw a new genocide of the Serbs in our time and also a renewed persecution of Jews in Croatia.[41]
So this is the man whose image James Harff, director of the public relations firm Ruder Finn, was trying to clean up. As James Harff concedes, this represented a challenge. It was likewise a challenge to clean up the image of Alija Izetbegovic, a problem that Harff also conceded.
HARFF: "…In Bosnia the situation was no better: President Izetbegovic strongly supported the creation of a fundamentalist Islamic state in his book, 'The Islamic Declaration.' Besides, the Croatian and Bosnian past was marked by real and cruel anti-Semitism. Tens of thousands of Jews perished in Croatian camps, so there was every reason for intellectuals and Jewish organizations to be hostile toward the Croats and the Bosnians. Our challenge was to reverse this attitude and we succeeded masterfully."
So how did James Harff solve his problem, which was that he needed to make these fascists look like victims?
[Back to Merlino's Interview with James Harff]
HARFF: "At the beginning of July 1992, New York Newsday came out with the article on Serb camps. We jumped at the opportunity immediately. We outwitted three big Jewish organizations - the B'nai B'rith Anti-Defamation League, The American Jewish Committee and the American Jewish Congress. In August, we suggested that they publish an advertisement in the New York Times and organize demonstrations outside the United Nations.
"That was a tremendous coup. When the Jewish organizations entered the game on the side of the [Muslim] Bosnians we could promptly equate the Serbs with the Nazis in the public mind. Nobody understood what was happening in Yugoslavia. The great majority of Americans were probably asking themselves in which African country Bosnia was situated.
"By a single move, we were able to present a simple story of good guys and bad guys which would hereafter play itself. We won by targeting the Jewish audience. Almost immediately there was a clear change of language in the press, with use of words with high emotional content such as ethnic cleansing, concentration camps, etc., which evoke images of Nazi Germany and the gas chambers of Auschwitz. No one could go against it without being accused of [Holocaust] revisionism. We really batted a thousand in full."
[Quote ends here]
Clearly, Harff was just bursting with pride at what he had achieved.
Merlino then asked what he may have thought would be an uncomfortable question: "But between 2 and 5 Aug. 1992 when you did this you had no proof that what you said was true. All you had were two Newsday articles." (Notice that Merlino seems to think - like most people - that proof did eventually surface; this is false.)
The question did not faze Harff. He replied:
"Our work is not to verify information. We are not equipped for that. Our work is to accelerate the circulation of information favorable to us, to aim at judiciously chosen targets. We did not confirm the existence of death camps in Bosnia, we just made it widely known that Newsday affirmed it. … We are professionals. We had a job to do and we did it. We are not paid to moralize."
So Harff, the non-moralist public relations mercenary who spread unverified claims all over the world, with lightning speed, and against which denials would be futile, had nary a qualm as to whether the claims were actually true or false, nary a qualm as to whether his clients were fascists, fundamentalists, or terrorists. In fact, he hadn't even looked into the photographs. He just went ahead and demonized an entire people because he is a professional.
The traditional enemies of fascism were painted as fascists, whereas the erstwhile allies of the fascists, who were once again spreading fascism with murder and genocide, were depicted as victims.
The world was turned upside down.
The Jews are considered the moral authority on genocide, not coincidentally because they were the target of the most spectacular genocide in recent memory: the WWII Shoah. Thus, if the major American Jewish organizations accused the Serbs of running death camps, the Serbs would be finished in the court of world opinion. Armed with nothing more than the claim, in Newsday, that photographs of Bosnian Serb death camps supposedly existed, what did Ruder Finn do? James Harff explains, "We outwitted three big Jewish organizations..." "We won by targeting the Jewish audience..." "we were able to present a simple story of good guys and bad guys which would hereafter play itself."
In other words, Harff is saying that his job was to fool the Jewish community with lies into supporting antisemites, thereby to create a picture of 'good guys vs. bad guys' where Izetbegovic and Tudjman would be the 'good guys' and Radovan Karadzic and Slobodan Milosevic would be the 'bad guys.'
James Harff does not say that his job was to fool the people who run the media. And he doesn't say that his job was to fool NATO governments. In this he is once again candid, because Bush's twenty minute reaction necessarily moves faster than Ruder Finn's demonization campaign. In fact, there is no real distinction between Ruder Finn, NATO governments, and the propaganda Western media. So, as Harff's statements make clear, Ruder Finn's job was to achieve the following two goals:
1) to fool the honest among the rank-and-file people who work for the mainstream Western media, and who these days are instructed not to do any research and instead to get their 'facts' from organizations such as Ruder Finn [41a]; and
2) to fool the rank-and-file membership of the above-named Jewish organizations (or to 'outwit' them, as Harff himself puts it).
But Harff was not fooling the leadership of these Jewish organizations, because this leadership understands perfectly well what the history of Yugoslavia was like in World War II. It is their job to know this sort of thing.
What emerges from all this is that the imperial strategy used against the Bosnian Serbs is thoroughly political - it relies on the manipulation of information to construct pseudo-realities that will tug at the heartstrings of honest and well-intentioned ordinary people. Once honest and well-intentioned ordinary people were taught to believe that the Bosnian Serbs were carrying out a genocide, the Bosnian Serbs were finished.
The same strategy is used to mobilize ordinary people on issues all over the world. As Emperor's Clothes has argued in numerous articles, what passes for 'the political Left' these days is nothing of the sort, given that people who describe themselves as leftists are easily found to be agitating for fascist organizations such as the PLO, and attacking the traditional victims of fascism: the Jews. This is done through disinformation that whitewashes the PLO and unfairly demonizes their Jewish opponents.[41b] It is also done by almost never mentioning the appalling crimes of the PLO against the Palestinian Arabs - the very people whom they supposedly represent but whom they in fact routinely and savagely oppress. The result is a compromised and corrupted Left which cannot therefore offer any real resistance to the ongoing sponsorship of racism as a tool of imperialism. For these reasons, it is crucial for Serbs to understand that most ordinary American Jews really don't know what happened in Yugoslavia. They didn't lie about anything, and they didn't attack the Serbs. It was the leaders of American Jewish organizations that did that, and these leaders, even if they are Jewish themselves, are not 'the Jews.'
One of the continuing tragedies here is that most ordinary American Jews still don't know how the forces of the US-led empire used their name to provide cover for a revived fascism in Europe. The war on Yugoslavia was in part an attack on the Jews, not only because the US and its allies sponsored violent antisemitic fascists, but because it drove a wedge between the Serbs and the Jews.
It is also worth pointing out, however, that the leadership in Israel did take notice of what was going on, and did support the Serbs -- that is, until the United States forced them to back down. Richard J. Aldrich, Professor of Politics at the University of Nottingham, in an article for The Guardian titled "America Used Islamists To Arm The Bosnian Muslims: The Srebrenica Report Reveals The Pentagon's Role In A Dirty War," wrote the following:
[Quote from the Guardian starts here]
"Now we have the full story of the secret alliance between the Pentagon and radical Islamist groups from the Middle East designed to assist the Bosnian Muslims...[Meaning the Muslim faction led by Alija Izetbegovic, which attacked the Bosnian Serbs, unlike the faction led by the more popular Fikret Abdic, which allied with the Bosnian Serbs - EC]
...Meanwhile, the secret services of Ukraine, Greece and Israel were busy arming the Bosnian Serbs. Mossad was especially active and concluded a deal with the Bosnian Serbs at Pale...[42]
[Quote ends here]
(Notice that it was also the government in Ukraine that supported the Serbs. This would be the same government that the United States is now trying to oust from that country.[42a])
Recently, the leading Zionist news service, Israel National News (Arutz Sheva) published an article by a Serb, Petar Makara, who is one of the best-known defenders of the Serbs, worldwide. In this article Makara explained what was done to the Serbs, and also the similarities between the attack on Yugoslavia by the US-led empire and the current attack on the Israeli Jews. He expressed great sympathy for the suffering of the Jews at the hands of Yasser Arafat.[42b] This is a hopeful sign that the imperial strategy of trying to divide Serbs and Jews with lies will fail. It is also a hopeful sign that Israeli Jews will wake up and realize that the United States ruling elite is not their ally, something that in fact is quite easy to document.[42c]
Resistance to the US-led empire requires a restored unity between Jews and Serbs, the traditional enemies and victims of fascism. The forces of empire would prefer Serbs to be antisemites and for the Jews to be serbophobic. If the Serbs become antisemites, they will have handed their NATO attackers their most resounding victory. Ruder Finn's public relations campaign on behalf of the serbophobic and also antisemitic fascists, which relied on using the leadership of the American Jewish organizations to give these fascists moral cover, was designed to hit the Serbs where it hurt the most -- to make them feel betrayed by those whose lives they had bravely and honorably died protecting in World War II. But there has been no such betrayal. Agents of the US-led empire at the top of US Jewish organizations are not 'the Jews,' just as the current NATO-installed government in Serbia is not 'the Serbs.' Neither does one prominent French Jewish philosopher such as Bernard Henry-Lévi, whom we encountered making an absurd defense of Alija Izetbegovic in part 2 of this series, represent 'the Jews.'
Most ordinary Jews, in fact, don't know the history of Yugoslavia, quite sadly, and this owes much to the fact that the story of WWII Serbian bravery was suppressed by Marshall Tito, the Croatian national who ruled post-war Yugoslavia until he died in 1980. And ordinary Jews are as misinformed about the recent wars in Yugoslavia as the rest of the world, because they read the same media as everybody else.
Emperor's Clothes is proud simultaneously to defend both Jews and Serbs. It is quite common for Serbs who know us and respect us for our quality research on NATO's assault against Yugoslavia to change their minds about the situation in Israel when our reputation compels them to read our research about the Arab-Israeli conflict. The argument is not difficult, since the forces attacking the Jews are the same fascist and Islamist forces that played a big part in the destruction of Yugoslavia. To give just one example, the original Nazi SS Handzar Division, which Izetbegovic resuscitated, was put together by the Palestinian Arab Hajj Amin al Husseini, who was an enthusiastic Nazi with cabinet-level rank in Adolf Hitler's government, a leader of Hitler's Final Solution, the father of the Palestinian movement, and Yasser Arafat's mentor.[43]
Similarly, Jews who know us and respect us for our work refuting the lies said about Israel, and about the Jews more generally, are discovering our articles about Yugoslavia and changing their minds.
May the future bring increasing understanding and restored unity between the Jewish and Serbian people, both of them very necessary to the furthering of world peace!
And may the Bosnian Serbs hold fast and continue to resist courageously, drawing at least some strength from knowing that they have inspired some of us to fight for them. My life has been changed by their example, and I am not alone.
http://www.hirhome.com/yugo/ihralija3.htm
Post a Comment
<< Home