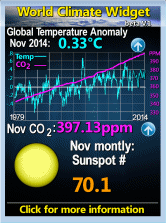 Sunday, March 12, 2006
Something which our media are mentioning only as something the Serbs are saying but without details
Milosevic feared he was being poisoned: Lawyer
Press Trust of India - The Hague, March 12, 2006

Slobodan Milosevic, who was found dead in his cell bed on Saturday, feared he was being poisoned in prison, his legal advisor Zdenko Tomanovic told journalists at the UN warcrimes court in The Hague.

"Mister Milosevic said there were attempts to poison him in the prison," Tomanovic said.

"After consultation with Milosevic's family, I have officially insisted that the autopsy not be carried out in The Hague but in Moscow," he added.

Tomanovic has been Milosevic's key legal advisor since the former Yugoslav president went on trial in The Hague in 2002.

He is not formally Milosevic's lawyer before the UN court because Milosevic refused to appoint one, deciding instead to represent himself.


I don't know if there are any poisons so subtle that the soert of very thorough spectroscopic analysis available in Moscow would fail to show it (& quite possibly nobody, not even the CIA, can be certain - or at least can be certain that such techniques will be possible in future).
Certainly his wife has the right to insist on it.
If NATO refuses it I do not think anybody could honestly claim certainty that this is not merely a very convenient death but state murder. Not the first such. Since the ICTY will know this any refusal would be inexplicable in any other terms.
Comments:
Dear Anonymous,
Sir,you write: "Intelligent people can sustain an argument without the need to dip into such language".
Sir, with all due respect to you, we have been putting up with far worse language for the last 15 years from the so called "civilized" and "liberal democratic West" and as Neil Craig correctly pointed out, NOBODY felt the need to complain about it.
Sir, "Intelligent people" are also human beings with emotions who have a right to be outraged and angry when someone whom is innocent is MURDERED. I make NO APOLOGIES for the language I used considering the crime which has been perpetrated.
The fact that I and Neil Craig are both outraged at the murder of an innocent man and are using blunt language to express our outrage and anger does NOT mean that the facts and evidence we cite - which is quite considerable and has made us outraged in the first place- ought to be dismissed out of hand.
I notice that you do not dispute or otherwise refute the logically consistent arguments and growing evidence Neil Craig and I present, but rather base your dismissal of the evidence merely on the fact that we are expressing our understandable outrage with blunt emotive words in response to his callous murder. This has nothing to do with being "intelligent".
Intelligent people also have emotions, feel pain,feel outrage and anger at blatant violations of human rights and crimes against humanity.
The words I chose were to deliberately reflect my anger at the massive injustice and outrage perpetrated by The Hague kangaroo court - a travesty of justice in fact - with the deliberate murder of an innocent man, first by denial of urgent medical care - a basic universal human right and liberal principle - and then finally, to speed up the process [because a verdict in the case was due shortly] the deliberate poisoning of President Milosevic with unprescribed drugs for Leprosy and Tuberculosis
The Hague's story is changing yet again today with the ludicrous & outrageous claim by The Hague 'officials' that the Leprosy drugs must have been "smuggled in" [along with alcohol?!], and "self administered" by President Milosevic - supposedly without their knowledge - without bothering to explain how he could have possibly done this, since he was under constant 24 hour a day 7 day a week surveillance and ALL drugs were administered by the prison dispensary under strict supervision and recorded in the prison medical records by armed prison guards and other officials.
Just this morning in an AP report, they even have the brazen audacity to LIE through their teeth and claim he WASN'T under constant surveillance and must have "poisoned himself" in secret!!]
For a refutation of this, see http://www.slobodan-milosevic.org/news/smorg031306.htm
For the last 12 years I have used reserved and unduly polite and courteous language in numerous letters sent to government officials, the UN, nearly all the major media outlets in Australia,Canada, the UK and the United States protesting the mass murders and child rape/child sex slavery that was made official policy by the West.
All to no avail.
For your information, my mother lost virtually her ENTIRE family to the Nazis in World War 2.
I take this deliberate killing of Milosevic and his demonization as a "Nazi" and "Butcher of the Balkans" to be a personal affront and insult to my mother and her family who perished in the Holocaust because the Western NATO/EU filth who killed Milosevic HELPED numerous NAZI CUT-THROAT
KILLERS for the last 16 years to wreak havoc, sprad mayhem by perpetrating vile terrorist atrocities and commit mass murder on an enormous scale against innocent Serbs, Roma and Jews in Kosovo, Krajina/Croatia and Bosnia-Herzegovina for the last 16 years AND GET AWAY WITH IT, yet the Hague Western filth deliberately murder an INNOCENT man who was trying to STOP these Western sponsored killers from perpetrating their foul deeds against not only his people - the Serbs - but against ALL 26 nationalities who reside in Serbia-Montenegro [35% of the population of Serbia-Montenegro is NON-Serbian including 150,000 Albanians who live in Belgrade].
The time for excessive politeness and courtesy towards Western politicians who sponsored,armed,trained, funded and protected genocidal Nazi mass murderers of innocents and child rapists/child sex-slavery racketeers is well and truly OVER.
Every one of us who has reviewed the evidence knows that an innocent man has been murdered.
This man was absolutely and TOTALLY anti-nazi and anti-racist.This indisputable truth was even admitted - under OATH - by none other than Lord David Owen.
Milosevic desperately fought such openly racist, Nazi policies and was relentlessy demonized for it, unjustly imprisoned, pyschologically & physically tortured, and finally murdered for it - thanks to the policies of the "civilzed" West, while simultaneously the worst mass murderers and child rapists/child sex traffickers were and still are roaming around free - because they were Western proxies doing the West's dirty work in the Balkans against the Serbs.
The worst Nazi cut-throats and killers were [and are still being] protected and allowed to commit their disgusting savageries against Serbs, Roma and Jews especially in Kosovo, and prior to that, Krajina and Bosnia, while the United Nations, European Union and NATO/EU troops looked apathetically on.
To add insult to injury and pour salt into the wound these heinous mass murderers were given BRIBES and IMMUNITY from prosecution if they would give false testimony - under oath - in order to implicate Slobodan Milosevic during his "trial". For evidence of this, see the Dutch TV documentary broadcast in 2004 at the following URL http://www.vpro.nl/programma/tegenlicht/afleveringen/18079503/
[you will need RealPlayer to view it - you can obtain it at http://www.realplayer.com]
Here is what I wrote back in January 2006 on my blog http://nato-media-lies-exposed.blogspot.com:
**********************************************************************
Dutch documentary exposes The Hague "war crimes tribunal" as a NATO-run Kangaroo Court.
Re-Posted from Free Republic
The Dutch television network, VPRO, aired a very nice piece on the Milosevic "trial" at The Hague, Holland. It shows how the prosecution's case is falling apart and how prosecution witnessess [often mass murderers of Serbs- in other words, war criminals who were NOT indicted by the ICTY] are bribed and given amnesty/protection to implicate Slobodan Milosevic with bogus testimony. Be sure to check it out at:
http://www.vpro.nl/programma/tegenlicht/afleveringen/18079503/
You can watch the program in streaming video. There are two parts. It is, of course, primarily in Dutch, but large parts are in English, Serbian and German.
And you thought that we had a "free press" that tells us "the truth"...what a sick joke!
**********************************************************************
To make matters worse, these Western officials and troops - who were merely following orders - actually ASSISTED these Croatian and Muslim Nazis to commit their odious, despicable crimes against Serbs, Roma and Jews - something far more reprehensible than merely turning a blind eye.
To add insult to injury, these crimes were not only NOT reported, but the the victims of the crimes themselves - particularly the Serbs - were blamed and demonized for the crimes of the perpetrators!!
One such example is Bosnian muslim "warlord" Naser Oric, who went about murdering Serbs for an entire THREE YEARS from 1992 to 1995 in Srebrenica.
This monster cold bloodedly murdered - using the most hideously brutal methods - over 3,800 innocent elderly Serbian men, women and even babies and children under 5, mostly by cutting throats and beheading, often preceded by the most horrific tortures including cutting off of limbs,lips,noses,ears,breasts,genitalia,burning of skin and gang rape. See the photos and videos of the brutal killings at:
http://www.serbianna.com/features/srebrenica/
http://www.serbianna.com/features/srebrenica/beheading.wmv
http://www.serbianna.com/features/srebrenica/video.wmv
http://www.serbianna.com/features/srebrenica/001.shtml
Mr. Oric was protected by the West during his mass murder sprees and was never brought to justice for his crimes of genocide. In fact after the signing of the "Dayton Accords" in 1995 - after the US/NATO bombed the Bosnian Serbs into submission - Mr. Oric was left to roam free and became the owner of a "night club disco" [in reality also a brothel] in Tuzla! All of this was made possible by neo-colonial Viceroy of Bosnia Herzegovina, "High Representative" Paddy "Pants Down" Ashdown [I actually prefer Neil Craig's "Nazi Ashdown" myself].
Instead of Mr. Ashdown doing his job and bringing this mass murderer to justice, he was permitted to operate his "night club" for years before finally being arrested a couple of years ago on minor charges of "mistreating prisoners". What unbelievable NATO/EU HYPOCRISY!! [And you were wondering why I and Neil Craig used blunt language after news of Milosevic's murder!!]
Mr. Oric got his inspiration from the World War 2 Bosnian Muslim Nazi SS Handzar division [see http://emperors-clothes.com/bosnia/svijet.htm ] and
[http://www.serbianna.com/columns/savich/051.shtml]
Mr. Oric actually VIDEOTAPED his heinous crimes and then - with unbelievable, arrogant pride -BOASTED about it and showed off his loathsome "snuff" videos to reporters of the Washington Post and Toronto Star. See http://emperors-clothes.com/articles/jared/fulltext.htm
http://emperors-clothes.com/analysis/oric.htm
http://emperors-clothes.com/analysis/gorazde.htm
http://emperors-clothes.com/articles/jared/texts2.htm
http://slobodan-milosevic.org/news/smorg030904.htm
Naser Oric boasted to these US & Canadian reporters that he went about on his mass murder sprees by using "cold weapons" - knives, hammers,axes,machetes,daggers,iron bars - against ENTIRE Serbian villages in and around Srebrenica and Gorazde beginning in 1992 and finally ending in July 1995.
July 1995 is when the Bosnian Serb army re-took the area in a counter-offensive where the Serbs were falsely accused of "executing 8,000 muslim men and boys". An accusation used by the West to justify its racist,murderous policies against the Serbs - the only group opposed to the Nazi and Islamo-Fascist Western proxies hell bent on illegally forcing the disintegration of the Yugoslav federation in violation of the Helsinki Accords and the UN Charter.
One of Mr. Oric's favourite sickening acts was to gouge out the eyes, tear the tongues out,cut the ears off, slit the throats of, cut the noses,ears,and limbs off, and then finally cut off the heads of children and the elderly in villages surrounding Srebrenica and Gorazde.
In some cases entire families were either burned to death or murdered with explosives, with Mr.Oric LAUGHING about it. He even boastfully laughed while watching the videos of his mass murders, and then saying to the US and Canadian reporters: "we launched those guys to the moon!"
Mr. Oric went about murdering entire villages - entire generations of families were completely slaughtered - just as occurred in World War 2 - when well over 1 million Serbs,Jews,and Roma peoples were murdered by Croat, Muslim and Albanian Nazis -750,000 of these victims were slaughtered in similar fashion to today's methods in the WW2 Jasenovac death camp [these figures are from German Nazi and French,British,Italian sources].
Instead of arresting this cold blooded killer, the UN command in 1992/1993, under French General Phillipe Morillon, actually ASSISTED him to commit his heinous crimes by requesting that Srebrenica be made a so-called "safe haven" WITHOUT removing and disarming Naser Oric's 28th muslim army division, commanded by Naser Oric and receiving instructions from alija Izetbegovic in Sarajevo.
General Morillon's excuse for this was that he wanted to prevent the Bosnian Serbs from committing "revenge" because he had seen - in his own words - the "terrible crimes" committed by Naser Oric's troops.
See http://www.serbianna.com/columns/savich/051.shtml
http://www.serbianna.com/columns/savich/052.shtml
http://emperors-clothes.com/analysis/gorazde.htm
http://slobodan-milosevic.org/news/smorg030904.htm
So the callous despicable murders went on and on for over THREE YEARS without being reported on by the Western media or even a token attempt to prevent them by the UN.
See the official United
Nations documents A/48/177, S/25835 and A/47/813, S/24991 describing these hideous murders and rapes available at:
http://emperors-clothes.com/sreb/mem.htm
http://www.srebrenica-report.com/docs/UN-1993-1.pdf
The UN document A/47/813, S/24991 on rape by Bosnian muslim & Croat forces in Bosnia in 1992 can be read at: http://www.srpska-mreza.com/Bosnia/rapes/raped-serbs.html.
The Dutch UN troops did NOTHING to prevent Oric from committing these despicable acts. Instead we were fed a steady diet of lies and disinformation with the Srebrenica "safe haven" portrayed as a defenseless town subject to a a "vicious attack" and then finally "genocide by Bosnian Serb forces in July 1995". A blatant, bald-faced LIE by the Western corporate media whores.
See the following reports for evidence of this monstrous lie by the Western politicians and media, where the actual victims of genocide are falsely labelled and tarred as the perpetrators:
http://emperors-clothes.com/sreb/mem.htm
http://www.srebrenica-report.com
http://128.121.186.47/ISSA/reports/Balkan/Sep1903.htm
http://128.121.186.47/ISSA/reports/Balkan/Sep0803.htm
http://128.121.186.47/ISSA/reports/Balkan/Sep1703.htm
http://emperors-clothes.com/gilwhite/scandal.htm
http://emperors-clothes.com/sreb/vid.htm
http://emperors-clothes.com/sreb/location.htm
http://emperors-clothes.com/sreb/moves.htm
http://emperors-clothes.com/sreb/branco-1.htm
http://emperors-clothes.com/articles/sinclair/why.htm
http://emperors-clothes.com/letters/inaccurate.htm
http://emperors-clothes.com/letters/reply.htm
http://emperors-clothes.com/letters/letterj.htm
http://emperors-clothes.com/articles/jared/fulltext.htm
http://emperors-clothes.com/letters/farewell.htm
http://emperors-clothes.com/analysis/falsely.htm
http://emperors-clothes.com/articles/jared/texts.htm
http://emperors-clothes.com/articles/kilibarda/islamist.htm
http://emperors-clothes.com/gilwhite/alija1.htm
http://emperors-clothes.com/analysis/deja.htm
http://emperors-clothes.com/articles/standefer/hoax.htm
However, Mr. Oric's example is certainly not the only case where a heinous mass murderer was [and still is] protected by the West - and to add insult to injury - given an official UN position and salary AFTER he perpetrated his loathsome deeds!!
Another case - among numerous others - is the one of former Brigadier General in Franjo Tudjman's Croatian army during the massive Nazi style pogrom & ethnic cleansing operation in August 1995, known as "Operation Storm" - an ethnic Albanian - Mr.Agim Ceku.
In an article post I wrote for Neil Craig's blog back in December 2005, I revealed the following:
**********************************************************************
"...Agim Ceku, an Albanian Kosovo by birth, began his military career as an officer in the former federal Yugoslavian Army (JNA). When the initial Yugoslav breakup occurred in 1991, Ceku was quick to switch his loyalty to the Croatian cause of independence. As a colonel in the Croatian army, Ceku commanded the notorious 1993 operation now known as the Medak Pocket.
"It was here that the men of the Second Battalion Princess Patricia's Canadian Light Infantry came face to face with the vulgar savagery which Ceku was capable of, over 200 Serbian inhabitants of the Medak Pocket were slaughtered in a grotesque manner –female rape victims were found after being burned alive. Our traumatised troops that buried the grisly remains were encouraged to collect all possible evidence "in order to bring the perpetrators to justice."
"...Throughout the air campaign against Yugoslavia, Ceku was portrayed as a loyal ally and he was frequently present at the NATO briefings with top generals such as Wesley Clark and Michael Jackson."
[http://www.espritdecorps.ca/new_page_220.htm]
[http://www.globalresearch.ca/articles/CHO310B.html]
"...KLA Commander Agim Ceku was appointed Chief of Staff of Kosovo's new KPC [Kosovo Protection Corps]. In the words of Bernard Kouchner during the inauguration ceremony:
" I look to him [Agim Ceku] to lead the new members of the Corps in the footsteps of Cincinnatus, the model citizen-soldier of ancient Rome -- who left his plow standing in the field to answer the call to arms & and at the end of the war refused all honors in order to return to his civic duties".
[http://www.emperors-clothes.com/articles/chuss/unandthe.htm]
[http://emperors-clothes.com/villainy.htm]
[http://www.emperors-clothes.com/analysis/toronto.htm]
[http://emperors-clothes.com/croatia/tears.htm]
[http://www.balkan-archive.org.yu/politics/media_watch/html/novo.html]
"...Holbrooke, Secretary of State Madeleine Albright and the Clinton White House all played key rôles in supporting the Islamists who, as it transpired, were consistently working with al-Qaida and the Iranian Government, among others, in planning major terrorist attacks on the US."
[http://128.121.186.47/ISSA/reports/Balkan/Oct20 03.htm]
[http://www.senate.gov/~rpc/releases/1997/iran.htm]
**********************************************************************
It may surprise you to learn that Mr. Ceku has recently been promoted from having an official UN position and salary as head of the "Kosovo Protection Corps" [the name given to the narcotic drug-running,child sex slavery trafficking, terrorist Kosovo Liberation Army] to now being put forward as a candidate for Kosovo's new PRIME MINISTER with not a whimper of protest from the NATO/EU Western filth or corporate media!!
Sir, ARE YOU BEGINNING TO UNDERSTAND THE REASON FOR THE ANGER AND OUTRAGE,and the use of blunt language by myself and Neil Craig in order to express it??
Does that make us "unintelligent" and ipso facto, that all the irrefutable and rigorously documented evidence we present to you be curtly dismissed out of hand?
Thank you for taking the time to read this far. It is greatly appreciated.
All my best wishes and respect to you sir,
Cheers,
Peter Robert North.
PS: Some more proof can be found in the thoroughly and meticulously researched and documented evidence presented in the articles below from the prestigious International Strategic Studies Association, based in Washington,DC [http://www.strategicstudies.org].
**********************************************************************
http://128.121.186.47/ISSA/reports/Balkan/Oct0903.htm
http://128.121.186.47/ISSA/reports/Balkan/Oct1603.htm
http://128.121.186.47/ISSA/reports/Balkan/Oct20%2003.htm
http://128.121.186.47/ISSA/reports/Balkan/Jun1503.htm
http://128.121.186.47/ISSA/reports/Balkan/Sep0803.htm
http://128.121.186.47/ISSA/reports/Balkan/Aug3193.htm
http://128.121.186.47/ISSA/reports/Balkan/Genocide.htm
http://128.121.186.47/ISSA/reports/Balkan/Dec3192-2.htm
http://128.121.186.47/ISSA/reports/Balkan/Rome.htm
Post a Comment
<< Home