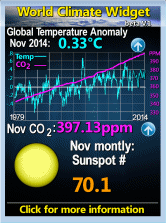 Thursday, March 23, 2006
Not being at all interested in sports I never thought I would be doing a sports story here. However
this
in the Scotsman explains the Scottish achievements at the Commonwealth Games which were so pronounced that even I had noticed.
The science of success
IAN JOHNSTONE

In 1998, at the launch of the Scottish Institute of Sport (SIS), its inaugural chairman, Alistair Gray, offered a sparkling vision for the future for Scottish athletics. The nation, he said, could be entering "the most exciting period in the history of Scottish sport", an era which could see it win as many as ten gold medals at the Commonwealth Games in 2006.

.........As Scots, in Australia and at home, celebrate victory after victory, there is just one question being asked - how did we do it?

The answer for many of our athletes lies, in large part, with the Scottish Institute of Sport in Stirling and the appliance of science. Modelled on the world-renowned Australian Institute of Sport (AIS), it offers our elite athletes the very best in coaching techniques and in-depth analysis of training, using techniques from all over the world.

Technology at the centre allows athletes to be filmed from all angles, to enable every movement of their bodies to be analysed in minute detail and compared against the ideal technique; training is no longer a case of pushing yourself to exhaustion, but to an optimum point determined by sophisticated computer programmes.

Tellingly, it is in the pool and on the cycling track that Scotland has continued to excel, where scientific techniques have been used the most.

Malcolm Fairweather, sports science co-ordinator at the SIS, is now offering a prediction of further dramatic improvements.

"I think the potential to build is enormous," says Fairweather. "You always have to have a good athlete, a good coaching process and a really good set of environmental conditions to train in, but science can provide an edge."

Prior to the games, Allan Scott was Scotland's top hurdler, and used perceptual goggles "to adjust his technique". "Last year he smashed his personal best indoors and out, and he is looking like one of our main athletes in terms of natural prospects in the future. He's looking towards the Beijing [Olympic] Games and beyond," says Fairweather.

After swimmer Todd Cooper won a bronze medal in the medley relay, he said it was a victory to savour, but only for a couple days. Then he would "sit down and have a think about what's happened and make plans for the next six months, assess what's gone wrong, assess what went right".

Cooper, who is based at the National Swimming Academy in Stirling and benefits from SIS input, says this is now a "habitual thing that we do even if things go brilliantly". Using scientific analysis is now a major part of the coaching support network behind Scotland's top swimmers, overseen by coach Chris Martin. Such has been the success of Scotland's swimmers, SIS coaches now expect their methods to come under scrutiny from the once all-conquering Australians. Fairweather says: "The AIS will be looking at some of the things we have been doing and thinking, 'this is a fairly young organisation that has moved forward pretty quickly.'"

Here, we look some of the techniques behind the SIS's success...............


I hope we see a few knighthoods all round for Mr Gray & his team. I also hope the UK Olympics Committee make full use of him.
As a general pusher of high technology as the answer to most problems I am cheerfully surprised to see that even in a field like this (& despite all the politico's worries about Scots being so unfit) we have, when we have the will, got the technology to be world beaters.
So much better than the "Ah kent his faither" syndrome we normally seem to suffer from.
Comments:
"Modelled on the AIS!!!" Well, the AIS was modelled on the former East German Sports Program. The success is based solely on the 'purchase' of athletes with the public purse - nothing to be proud of. Read about the AIS track cyclist fiascos and you will find drugs, corruption and litigation. This is all done under the umbrella of the AIS! Not a organisation to be called world class - well known maybe because its a draconian government funded group of corporate rejects - in the old days the logo was CCCP!
Post a Comment
<< Home