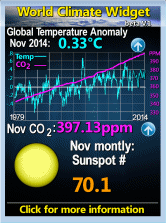 Monday, February 06, 2006
WHO "does not really have a place in the party"?
Oaten blames dirty tricks as he quits Lib Dem race
By Brendan Carlin Political Correspondent
(Filed: 20/01/2006)

"The Liberal Democrat leadership contest has descended into allegations of dirty tricks as Mark Oaten quit the race after leaked e-mails killed off his campaign.
.........
Yesterday Mr Oaten, the party's home affairs spokesman, withdrew after calling in the police over the alleged theft of an e-mail showing Charles Kennedy, the party's former leader, had at one stage canvassed on his behalf.

The leak provoked aides of Mr Kennedy into a damaging rejection of Mr Oaten's campaign. It had already been virtually devoid of support from fellow MPs and the disclosure effectively forced him to pull out.

.....Mr Oaten - who revealed that his wallet had gone missing - said he was "very upset that private conversations I had been having with Charles ended up in the press".

His departure leaves three candidates in the race - Chris Huhne, a little-known Treasury spokesman, Simon Hughes, the Left-leaning party president and Sir Menzies, now the hope of the party's so-called "Orange Book" economically liberal modernisers.

........Sir Menzies declared: "Under my leadership, the Lib Dems will not be making polite interjections from the sidelines - we will be hammering on the doors of power."
........
He effectively admitted that the recent exchange of leaked e-mails had helped force his hand yesterday. Mr Opik said yesterday that whoever was responsible for the "underhand" leak from Mr Oaten's office "does not really have a place in the party".



NOTE The first part of this post has been deleted by me since the original link has assured me that he has received a credible asurance that it had no foundation.