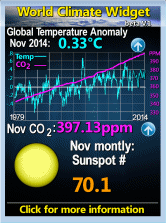 Friday, February 24, 2006
A
letter today in the Scotsman
. I am really rather pleased about this as it is about Yugoslavia & really rather hard hitting. I also submitted this letter to the Herald & numerous others. The Herald hasn't used it & Google news doesn't mention it. The Washington Post emailed they were considering it but haven't published.
They did edit out a mention of Tudjman being seated beside Ashdown at the celebration but that was only in to provide verification. This was where Tudjman drew Ashdown a map of how he wanted Bosnia to look - half Serb, half Croat, zero Moslem but Ashdown's making that public doesn't hurt him.
No doubt the Scot Lib Dem executive will consider any mention of this particular genocide to be not very nice & therefore further proof of "illiberality"
- which is the point of the letter.
_________________________________
Unacceptable Nazis
David Irving is sentenced to three years in jail for denying the Holocaust. The late ruler of Croatia, Franjo Tudjman, also denied the Holocaust, but this did not prevent us helping him to get his own country and ethnically cleansing 560,000 Serbs, 240,000 of whom are still "missing". Nor did it prevent him being invited to the United Kingdom's celebration of the defeat of Nazism in Europe. Just as there are some Holocausts which may not be denied and some which may, there are clearly acceptable and unacceptable Nazis.
Comments:
"...there is no comparable crime committed by Croats over Serbs to that committed by Serbs over Croats (Vocinci, Skabrnja, Vukovar)"
**********************************************************************
" Serb Occupied territories". Can the Dutch "occupy" Amsterdam?
http://emperors-clothes.com/croatia/tears.htm
Vukovar was once a roughly 50% mixed Serbian & Croatian town according to the 1991 census [if one counted the Serbs who declared themselves "Yugoslavs" it would have been a majority Serbian town] that is, until the young black shirted Ustasha Black Legion C.R.O. [Croatian National Socialist SS]thugs decided to change things by murdering Serbs & setting fire to their homes. The Serbs fought back and drove the Ustasha Black Legion murderous thugs out, then the Tudjman HDZ Croats scream via their German media connections & associated PR firm:
" Greater Serbia aggressors attack Croatian territory! Help us please Europe, bomb Serbia now!!! [the head of the Federal Army, the Yugoslav State President, the Yugoslav Prime Minister, Yugoslav Foreign Minister etc. were ALL Croats: Veljko Kadijevic,Stipe Mesic, Ante Markovic, Budimir Loncar]
But the German & British media couldn't let facts get in the way of a good story about the fight between "heroic Croat Vukovar defenders" & "evil Yugoslav army aggressor Serbs fighting for a Greater Serbia"!
http://128.121.186.47/ISSA/reports/Balkan/Dec3192-2.htm
**********************************************************************
"...I can only conclude that the Croatian government is aiming for an ethnically pure state. The international community is tolerating these openly racist policies. I intend to raise this at government and international level. I have tabled an Early Day Motion in parliament condemning the blatant discrimination against Serbs and other ethnic minorities."
Report on the Conditions of Serbs in Croatia
By Alice Mahon, MP, Britain
http://globalresistance.com/articles/mahon/croatia.htm
**********************************************************************
"...Agim Ceku, an Albanian Kosovo by birth, began his military career as an officer in the former federal Yugoslavian Army (JNA). When the initial Yugoslav breakup occurred in 1991, Ceku was quick to switch his loyalty to the Croatian cause of independence. As a colonel in the Croatian army, Ceku commanded the notorious 1993 operation now known as the Medak Pocket.
"It was here that the men of the Second Battalion Princess Patricia's Canadian Light Infantry came face to face with the vulgar savagery which Ceku was capable of, over 200 Serbian inhabitants of the Medak Pocket were slaughtered in a grotesque manner –female rape victims were found after being burned alive. Our traumatised troops that buried the grisly remains were encouraged to collect all possible evidence "in order to bring the perpetrators to justice."
"...Throughout the air campaign against Yugoslavia, Ceku was portrayed as a loyal ally and he was frequently present at the NATO briefings with top generals such as Wesley Clark and Michael Jackson."
[http://www.espritdecorps.ca/new_page_220.htm]
[http://www.globalresearch.ca/articles/CHO310B.html]
**********************************************************************
Hiding Genocide
The Balkan Conflict: The Psychological Strategy Aspects
Defense & Foreign Affairs Strategic Policy
Volume XX, Number 12, December 31, 1992
p.4-9
" The late 1991 battle for Vukovar was portrayed in the Western media as a battle between heroic Croatian defenders against overwhelming Yugoslav (ie: Serbian) modern military might. Significantly, as in World War II Germany when the concentration camp ovens kept burning as the Allied forces swept toward them, Croats in Vukovar from June 1 to November 23 1991, were busy exterminating those Serb families who had not been able to flee. It was for this reason that the JNA --the Yugoslav Army--fought back into Vukovar.
At least 1,000 Serbs, mostly women, old people and children, were shot, knifed, axed or bludgeoned to death systematically, one-by-one, in two main centres; one the Borovo Footwear Factory, the other the Rowing Club of Vukovar. Many of the bodies were dumped into the Danube, left to float down to Belgrade. And in many instances, the Croats took pictures, or recorded the deaths. One visiting Croat female journalist, during the Vukovar fighting, unfamiliar with firearms, asked one of the young gunmen to cock a pistol for her so that she could feel what it was like to kill a Serb. She shot, indiscriminately, an old Serb woman who was standing under Croat guard.
One Serb, Branko Stankovic, was captured after being wounded in the leg by Croat forces. He was taken to a hospital where he was forced to make a television broadcast for Croatian television, saying how well he and other prisoners were being treated. He was then taken out and killed. Photographs of his tortured, mutilated body were subsequently found. So, too, were a significant variety of specially made implements for torturing and killing.
Vukovar has seen it before: Between August 8 and September 16, 1942, some 10,000 Serbs were killed and scores of thousands more were tortured by their Croat captors.
But the Vukovar tragedy of 1991 is but one of thousands of new killings which have occurred during the past year or so of independence in Croatia and Bosnia-Herzegovina. There were similar atrocities in the Croatian town of Gospic in mid-October 1991. And in Glina, another World War II massacre site revisited by "Ustashi" in December 1991. And Kupres. There, 1,036 Serbs were killed in World War II under the orders of the "Ustasha" (who killed 889 of the Serbs), by Italian troops and by German troops. A still unknown number of Serbs were butchered by several Croatian military formations, the HOS, ZNG and foreign mercenaries, in early April 1992.
What is significant is that the slogans of the Croats are those of the "Ustashi" of World War II and pre-World War II. The weapons used for ritual killing are also, symbolically, virtually the same. The knife is a favourite, and many special knives were made during the Vukovar killings. These, along with the Serb victims, were found later. Many Serbian villages and towns were razed during the past 18 months in Croatia and Croatian-held parts of Bosnia-Herzegovina. Even in Zagreb, where no fighting officially took place, more than 100 Serbs had been killed in 1991 alone, and the Orthodox churches there damaged or destroyed.
Journalists and analysts looking at the overall situation in the Balkans today must ask why in Croatia and Bosnia-Herzegovina hundreds of Orthodox churches have been destroyed, while in Orthodox Serbia no Croatian institutions or Catholic churches have been attacked. The answer is that in Croatia -- as has been historically documented -- there is widespread Croatian Catholic xenophobia aimed at the Orthodox church and Serbs, whereas there has been no such xenophobia against Croats or Catholics in Serbia or Montenegro.
http://128.121.186.47/ISSA/reports/Balkan/Genocide.htm
**********************************************************************
"...Following the elimination of Serbian anti-aircraft defenses, Croatian planes carried out extensive attacks on Serbian towns and positions. The roads were clogged with refugees, and Croatian aircraft bombed and strafed refugee columns. Serbian refugees passing through the town of Sisak were met by a mob of Croatian extremists, who hurled rocks and concrete at them.
A UN spokesman said, "The windows of almost every vehicle were smashed and almost every person was bleeding from being hit by some object." Serbian refugees were pulled from their vehicles and beaten. As fleeing Serbian civilians poured into Bosnia, a Red Cross representative in Banja Luka said, "I've never seen anything like it. People are arriving at a terrifying rate." Bosnian Muslim troops crossed the border and cut off Serbian escape routes. Trapped refugees were massacred as they were pounded by Croatian and Muslim artillery. Nearly 1,700 refugees simply vanished. While Croatian and Muslim troops burned Serbian villages, President Clinton expressed his understanding for the invasion, and Christopher said events "could work to our advantage." (3)
The Croatian rampage through the region left a trail of devastation. Croatian special police units, operating under the Ministry of Internal Affairs, systematically looted abandoned Serbian villages. Everything of value - cars, stereos, televisions, furniture, farm animals - was plundered, and homes set afire. (4) A confidential European Union report stated that 73 percent of Serbian homes were destroyed. (5) Troops of the Croatian army also took part, and pro-Nazi graffiti could be seen on the walls of several burnt-out Serb buildings.(6)
Massacres continued for several weeks after the fall of Krajina, and UN patrols discovered numerous fresh unmarked graves and bodies of murdered civilians. (7) The European Union report states, "Evidence of atrocities, an average of six corpses per day, continues to emerge. The corpses, some fresh, some decomposed, are mainly of old men. Many have been shot in the back of the head or had throats slit, others have been mutilated... Serb lands continue to be torched and looted." (8)
Following a visit in the region a member of the Zagreb Helsinki Committee reported, "Virtually all Serb villages had been destroyed.... In a village near Knin, eleven bodies were found, some of them were massacred in such a way that it was not easy to see whether the body was male or female." (9)
UN spokesman Chris Gunness noted that UN personnel continued to discover bodies, many of whom had been decapitated. (10) British journalist Robert Fisk reported the murder of elderly Serbs, many of whom were burned alive in their homes. He adds, "At Golubic, UN officers have found the decomposing remains of five people... the head of one of the victims was found 150 feet from his body. Another UN team, meanwhile is investigating the killing of a man and a woman in the same area after villagers described how the man's ears and nose had been mutilated." (11)
It is worth examining the nature of what one UN official terms "America's newest ally." During World War II, Croatia was a Nazi puppet state in which the Croatian fascist Ustashe murdered as many as one million Serbs, Jews, and Roman (Gypsies). Disturbing signs emerged with the election of Franjo Tudjman to the Croatian presidency in 1990 Tudjman said, "I am glad my wife is neither Serb nor Jew," and wrote that accounts of the Holocaust were "exaggerated" and "one-sided." (20)
Much of Tudjman's financial backing was provided by Ustasha émigrés and several Ustasha war criminals were invited to attend the first convention of Tudjman's political party, the Croatian Democratic Union. (21)
Tudjman presented a medal to a former Ustasha commander living in Argentina, Ivo Rojnica. After Rojnica was quoted as saying, "Everything I did in 1941 I would do again," international pressure prevented Tudjman from appointing him to the post of ambassador to Argentina. When former Ustasha official Vinko Nikolic returned to Croatia, Tudjman appointed him to a seat in parliament. Upon former Ustasha officer Mate Sarlija's return to Croatia, he was personally welcomed at the airport by Defense Minister Gojko Susak, and subsequently given the post of general in the Croatian Army. (22) On November 4, 1996, thirteen former Ustasha officers were presented with medals and ranks in the Croatian Army. (23)
Croatia adopted a new currency in 1994, the kuna, the same name as that used by the Ustasha state, and the new Croatian flag is a near-duplicate of the Ustasha flag. Streets and buildings have been renamed for Ustasha official Mile Budak, who signed the regime's anti-Semitic laws, and more than three thousand anti-fascist monuments have been demolished. In an open letter, the Croatian Jewish community protested the rehabilitation of the Ustasha state. In April 1994, the Croatian government demanded the removal of all "non-white" UN troops from its territory, claiming that "only first-world troops" understood Croatia's "problems." (24)
On Croatian television in April 1996, Tudjman called for the return of the remains of Ante Pavelic, the leader of the Croatian pro-Nazi puppet state "After all, both reconciliation and recognition should be granted to those who deserve it," Tudjman said, adding, "We should recognize that Pavelic's ideas about the Croatian state were positive," but that Pavelic's only mistake was the murder of a few of his colleagues and nationalist allies. (25) Three months later, Tudjman said of the Serbs driven from Croatia "The fact that 90 percent of them left is their own problem... Naturally we are not going to allow them all to return." During the same speech, Tudjman referred to the pro-Nazi state as "a positive thing." (26)
During its violent secession from Yugoslavia in 1991, Croatia expelled more than three hundred thousand Serbs, and Serbs were eliminated from ten towns and 183 villages. (27) In 1993, Helsinki Watch reported: "Since 1991 the Croatian authorities have blown up or razed ten thousand houses mostly of Serbs, but also houses of Croats. In some cases, they dynamited homes with the families inside." Thousands of Serbs have been evicted from their homes. Croatian human-rights activist Ivan Zvonimir Cicak says beatings, plundering, and arrests were the usual eviction methods. (28)
Tomislav Mercep, until recently the advisor to the Interior minister and a member of Parliament, is a death-squad leader. Mercep's death squad murdered 2,500 Serbs in western Slavonia in 1991 and 1992, actions Mercep defends as "heroic deeds." (29) Death squad officer Miro Bajramovic's spectacular confession revealed details: "Nights were worst for [our prisoners]... burning prisoners with a flame, pouring vinegar over their wounds mostly on genitalia and on the eyes. Then there is that little induction, field phone, you plug a Serb onto that... The most painful is to stick little pins under the nails and to connect to the three phase current; nothing remains of a man but ashes... After all, we knew they would all be killed, so it did not matter if we hurt turn more today or tomorrow."
"Mercep knew everything," Bajramovic claimed. "He told us several times: 'Tonight you have to clean all these shits.' By this he meant all the prisoners should be executed." (30)
http://www.globalresearch.ca/index.php?context=viewArticle&code=MOS20050803&articleId=795
**********************************************************************
UN document detailing crimes against Serbs in and around Srebrenica, 1992-1993
http://emperors-clothes.com/sreb/mem.htm#doc
The muslims under the command of Alija Izetbegovic and
Naser Oric MURDER at least 3,800 Serbian CIVILIANS [elderly
men, women ,and children]with HAMMERS,KNIVES,and AXES
in and around Srebrenica for THREE YEARS and BOAST about it to Western reporters, while the UN looks apathetically on and it's NOT called "GENOCIDE" by the corporate controlled news media.
http://emperors-clothes.com/analysis/oric.htm
http://emperors-clothes.com/articles/jared/fulltext.htm
http://www.serbianna.com/features/srebrenica/
http://emperors-clothes.com/bosnia/svijet.htm [Izetbegovic's "secular moderate muslim government in Sarajevo" BOASTS about its WW2 SS Nazi past]
http://www.bannerofliberty.com/BosniaKosovo/OSKosovo-MasterTOC.html
**********************************************************************
UN document detailing crimes of RAPE & other atrocities against Serbs, 1992/1993
http://www.srpska-mreza.com/Bosnia/rapes/raped-serbs.html
http://www.balkan-archive.org.yu/politics/tribunal_watch/first_ind/mediakit.html
http://www.members.tripod.com/~UnconqueredBosnia/Balk8.html
http://www.balkan-archive.org.yu/kosta/izvestaji/rep-g2.html
http://emperors-clothes.com/articles/jared/susan.htm
http://www.bannerofliberty.com/BosniaKosovo/OSKosovo-MasterTOC.html
http://emperors-clothes.com/articles/Johnstone/1yugo.htm
http://www.balkan-archive.org.yu/kosta/ndh/ndh-democracy.html
**********************************************************************
Ethnic Cleansing of Serb Populations
Expulsion of Serb Civilians
Some of the most characteristic examples of the deportation and exodus of Serbs in B & H expressed in percentages or in numbers below. This represents only a small sample of towns and villages that experienced demographic changes as a result of expulsion of civilians. Prewar data is based on the 1991 population count and the comparative column is based on 1993 data. The situation has worsened for Serb populations in Muslim and Croat controlled areas since that time. The demographic picture in Western Bosnia was drastically changed in August 1995 following "ethnic cleansing" of Serbs from the Krajina in Croatia. Of approximately 200,000 people forced out from Croatia at that time, about 90,000 refugees found asylum around Banja Luka, Bosnia. Additionally, the Muslim/Croat offensive of September/October 1995 in Western Bosnia "ethnically cleansed" a whole Serb region of approximately 100,000 Serbs, most of whom found refuge in Banja Luka as well.
Serbs as % of Local Populations or in numbers Municipalityi Pre War 1993
Banovici 14.0% None
Bihac 7,000 Approx 500
Bosanski Brod 33.8% None
Bugojno 18.9% Approx. 5%
Derventa 40.8% Approx. 5%
Duvno 1,000 400 (in camp)
Jajce 19.3% Approx. 4%
Kalesija 18.0% Approx. 3%
Kladanj 26.0% None
Livno 2,800 837 (in camp)
Modrica 33.0% None
Mostar 20,000 Approx. 1,000
Novi Travnik 13.3% None
Sarajevo 33.0% Approx. 7-8%
Travnik 11.0% None
Tuzla 15.5% Approx. 4.5%
Zivinice 5.0% None
Annihilation of Serb Towns/Villages
According to records compiled by the end of 1993 nearly 150 Serbian villages on the territory of Bosnia & Hercegovina occupied by Muslim forces have been burned or their Serb populations driven out. Since that time the number of villages and towns which were destroyed and/or whose Serbian populations were forced out has increased considerably. Documentation efforts to record additional destruction occurring in 1994 and 1995 continue.
Municipality Annihilation/Burning of SerbTowns and Villages
Kupres Entire town of Kupres and the villages of Gornji and Donji Malovan
Bugojno Village of Cipuljic
Bosanski Petrovac Village of Perina (approximately 100 Serb households)
Brcko Villages of Bosanska Bijela and Cerik
Srebrenik Village of Tinja
Zvornik Village of Boskovici
Kalesija Villages of Dubica, Zolje and Jaginov Lug
Zivinice Villages of Brnjica, Vrnojevici and Dunevici
Kladanj Matijevici, Olovci, Vranovici, Gradina, Mladovo, Brdijeli, Obrcevac, Pajici, Pjevor, Pljesan and Stupari
Rogatica Villages of Pljesko, Kamen, Rasput Njive, Borac, Izgumanje, Donji Mesici, Gornji Mesici, Dolovi, Crni Vrh, Vrazalice, and Starcici
Gorazde Villages of Jabuke, Crvljivac, Ilino, Pijavac, Podmjera, Hranjen, Podhranjen, Ostro,Vlahovici, Petrovice, Bukvica, Jela Povrsnica, Cerje, Borak Brdo, Sopotnica, Hrid, Ostruzno, Gornje Selo, Konjbaba, Brekovi, Vukasinovici and all the Serb houses in the town of Gorazde on the left bank of the river Drina
Mostar Villages of Ruska Gora and Bogodol
Bratunac Village of Derventa
Konjic Village of Bradina and Celebic
Novi Travnik Villages of Trnovac and Opare
Vitez Village of Tolovici
Olovo Village of Cemernice
Srebrenica Villages Crkvine, Opaci, Orahovica, Bibici, Biogor, Tekija, Podrid, Postolje, Garasnica, Crni Vrh, Karno, Grubanovici, Jasenova, Spat, Cicevci, Pribicevac, Dvorista, Ducici, Polinci, Gornji Ratkovici and Donji Ratkovici
Bosanski Brod Villages of Sijekovac, Novo Selo and Kostres
Visoko Villages of Topuzovo Polje, Muhasinovici, Gornja Zimca, Donja Zimca, Bradve, Kolosici, Paljike, Maurovici, Vilenjak, Rodovlje, Kondzilo, Zbilje, Kralupi, Porijecani and Mumici
Zenica Villages of Drivuse and Raspotocje
Vares Villages Stulji Do, Neprivoj, Debela Medja, Planince and Dabravine
Hadzici Villages of Gornji Zovik
Trnovo Villages of Tosici, Presjenica, Obla Brda, Mocevici and Ledici
Kalinovik Villages of Boljanovici, Dobro Polje, Osija, Rucice, Poljice, Pijevac and Varizi
Sarajevo Suburn of Pofalici: all the apartments and houses belonging to Serbs were plundered
Velika Kladusa Village of Bosanska Bojna
Bihac Approximately 2,500 Serb houses and apartments were expropriated by the Bosnian Muslim and Croat military authorities
Concentration Camps for Serbs
The Most Notorious Camps in B&H
The following list is limited to only the most notorious concentration camps in Bosnia & Hercegovina where Serb civilians and prisoners of war were subjected to the most heinous forms of war crimes by Muslim and Croat perpetrators. The numbers below reflect the situation during 1992 and 1993. Many of the camps continued to operate during 1994 and 1995 and into 1996.
Location Facility No. Prisoners
Livno Old Town 950
Tomislavgrad school 500
Tomislavgrad Rascani village 1,000
Bugojno Serb home 50
Bugojno factory S. Rodic 700
Jajce fortress 500
Bihac football stadium 900
Orasje football stadium 100
Odzak* school 400
Odzak* "Stolit" factory 150
Odzak* Novi Grad village 1,000+
Odzak* Poljari village school 59
Odzak* Rabici mil. depot 300
Konjic Bradina tunnel 3,000
Hadzici Pazaric cult. center 150
Hrasnica "A. Santic" school 160
Pazaric warehouse 140
Mostar District Gaol 300
Gorazde Vitkovici village 380
Gorazde Sasici village 100
Capljina Dretelj village 400
Tarcin Wheat silo 600
Novi Travnik "Bratstvo" fact. shaft 100
Ilidza "Famos" stadium 800
Tuzla "Tusanj" stadium 4,000
Bosanski Brod suburb 400
Zenica town prison 2,000
Jablanica Celebici villagge 500
Kladanj Stupari village 50
Sarajevo "V. Nazor" school 200
Sarajevo Central Prison 600
Sarajevo "Kosevo" stadium unknown
Sarajevo Skyscraper #2 "
Sarajevo "Zetra" sports center "
Sarajevo Railway station "
Sarajevo "Mladen Stojanovic" "
Sarajevo "May 25" Nursery "
Sarajevo "Sipad" warehous "
Sarajevo "Pofalici" reformatory "
Sarajevo "Viktor Bubanj" 250
Sarajevo bank vault 170
Sarajevo Zetra Camp 1,500
Sarajevo R. Togliati Street 580
Konjic New housing 1,500
Konjic Donje Selo village 500
Konjic Buturovic Polje 200
Zenica Prison Pavilion #5 300
Ljubuski Prison 80
Grude garage complex 30
Bugojno "Rostovo" ski resort 150
Bugojno High School 200
Bugojno Mine "Gracanica" 200
Notes to List of Most Notorious Camps Holding Serbs
All of the camps mentioned above were facilities where unimaginable cruelty prevailed. Noted below are just some of the more unique characterastics of some of the facilities. Of extreme significance is the data showing that a large number of the most notorious camps were located in Sarajevo. The murdered victims of these facilities were thrown into some of at least 36 mass graves of Serb corpses located in the city of Sarajevo.
Two capms in the Odzak Municipality, one in the Novi Grad Village, and the other in "Famos" football stadium were camps holding manily women and children, where the victims were subjected to the most heinous crimes.
In the Stupari Village camp in the Kladanj Municipality the policy which was implemented was that each day the guards took out one inmate and hung them.
The imprisoned in the Railway Station in Sarajevo were women.
In the "Viktor Bubanj" facility in Sarajevo many were murdered and otherwise abused. It had the distinction of being staffed with 20 mujahadeen guards (foreign Muslims).
In the Bank Vault facility in Sarajevo of the "Privredna Banka Sarajevo" the treatment of the imprisoned was such that the Croatian guards working there called it the "torture house for Serbs".
In the facility Skyscraper #2, in Sarajevo mass murders of those imprisoned there were carried out over the River Miljacka; one night alone 27 Serbs were murdered.
In the Zetra Camp facility in Sarajevo 300 inmates are known to have been murdered. It is especially noteworthy that the commander of the camp was Safet Isovic who was an Assembly Member of the Government of Bosnia & Hercegovina.
In the Dretelj Village facility in municipality of Capljina the personnel who carried out the abuses included mercenaries from Italy, Germany, France, England and US.
Brothels and Rape Centers Holding Serbian Women
(formed by the Muslim and Croatian Forces)
The data below was obtained from interviews with female victims imprisoned in the above centers by Professor Dr. Biljana Plavsic and the State Documentation Centre for the Investigation of War Crimes of the Serb Republic of Bosnia-- Herzegovina. It reflects approximations of detainees as retold by the rape victims. These 16 brothels/rape centers held approximately 800 Serb women who were imprisoned and sexually abused by the members of the Moslem TD of B&H and the Croatian Army. A full report of the testimonies by these vicitims is available in a United Nations document A/47/813 S/24991 dated December 18, 1992. Other similar places existed and data continues to be collected from former victims raped there.
Brothel/Rape Facility No. of Rape Victims Held
Sarajevo: " Zagreb Hotel" basement. 40-50
Sarajevo: "Bjelave" student hostel 30
Sarajevo: "Zetra" sports center 30
Sarajevo: "Borsalino" cafe 10
Sarajevo: "Djordjevic" (former) company brick kiln 30
Sarajevo: Faculty of Civil Engineering; the mnager of the brothel was Mirza Delibasic, the famous international basket-ball player 30
Urduk: village near Pazaric in the Municipality of Hadzici 10
Tarcin: elementary school building in the municipality of Hadzijci 50
Tuzla: S econdary school premises 100
Tuzla: Student hostel 200
Tuzla: Private house on the road to Srebrenik near Previle 15
Bugojno: "Rostovo" ski center 30
Bugojno: House belonging to the murdered Serb Reljo Lukic 15
Konjic: Village of Buturovic Polje 50
Konjic: "Amadeus" cafe in town center 20
Bihac: Restaurant belonging to Mustafa Vukovic who is also the manager of a brothel containing 30
THE SILO CAMP IN TARCIN
Tarcin is located on the road Sarajevo-Konjic-Mostar, which connects Bosnia with Hercegovina. Tarcin is in the municipality of Hadzici, suburb of Sarajevo. Before the war, the city had an elementary shcool, city hall, post office and an ore factory. In the vicinity of Tarcin was the recreation center for tuberculosis patients.
At the beginning of 1992 the Muslim authorities formed their reserve militia and assumed full power in the area of Tarcin and Pazaric, an adjoining town. At the outbreak of the civil war, in April 1992 the Muslims forces launched their first military actions. At this time any movement of the civilian population was prohibited and the Muslims established a camp in a wheat silo in Tarcin and a camp in Krupa-Pazarici. They took in the male civilian population, the youngest being 17 years of age and the oldest 70 plus. Until late June 1992 approximately 800 men and several women were held captive in these two camps. Some 30 old and disabled men were the only ones in the area who were not imprisoned. The women that were left behind in their houses were exposed to various forms of physical and psychological maltreatment.
At the beginning of the formation of the silo camp in Tarcin, approximately 600 Serbs were held prisoner in 15 prison cells. Each cell was 10x5 meters with 5 meters in height and without a roof. During rainy days and storms a plastic sheet was spread over the opening. Because more than 40 persons were in each cell they could sleep only on their sides or take turns to lay down. For the first few months prisoners slept on the bare concrete without any blankets. Only much later, after the Red Cross was finally allowed to visit in November 26, 1992 did they receive blankets and wooden planks on which to sleep. Guards did now allow prisoners to go out of the cells so they were forced to urinate and defacate into plastic cans too small for the number of people in the cell. For six months inmates were allowed to bed only two times and they could not change or wash their clothes. They had one meal a day at 5 p.m., usually a squash soup with few crumbs of bread. A 600 gram loaf of bread was divided between 12 or more prisoners. By the witnesses' testimonies even such portions were not regular, sometimes they did not receive any food for periods of 2-3 days. A liter of water given every 24 hours was shared by 5 prisoners. Due to this kind of nourishment and hard physical labor many inmates lost 30-40 kilograms in the first few months. Prisoners were exposed to regular torture and beatings, rapes and hunger. Many died as a result of the abuse.
Prisoners in the camp were forced to do hard labor. Guards themselves beat the prisoners daily and organized mass beatings forcing prisoners to beat fellow prisoners. As an example, on June 4, 1992 camp warden Becir Hujic ordered guards to open the prison cells and while armed soldiers were posted outside the prison cells, 15-20 men and one woman Jasmina entered the cells and proceeded to beat the prisoners with metal and wooden sticks and fists. The beatings lasted from noon to 2 p.m. Afterwards, many prisoners lost consciousness and were left lying on the concrete floor in pools of their own blood. After a while, the prison warden ordered prisoners to hand over all valuables they still possessed, gold watches etc. which were collected by masked soldiers. The soldiers stayed at the silo through June where they tortured prisoners daily led by thier commander "Zuko" . The imprisoned Serbs lived in the silo camp in Tarcin in the worst conditions never having been officially charged or sentenced. The Muslim authorities released the last of the remaining prisoners in January 1996, only because the US Government finally applied pressure for them to do so.
THE VILLAGE OF BRADINA
Bradina is a village in the municipality of Konjic. It is also the birthplace of Dr. Ante Pavelic, leader of the Nazi Independent State of Croatia, which included Bosnia-Hercegovina in Hitler's Europe. Continuing attacks by the Moslem-Croat coalition in May 1992 forced 500-600 Serb refugees from Konjic, Mostar, Bijelo Polje, Jasenjan, Ostrozac, Dobrigosca, Pozetve, Nevizraka and Sarajevo to flee to Bradina. During the first half of May approximately another 1000 people, men, women and children, entire families fled to Bradina from Ljuta, Zlatar, Brdjani and from the burned villges of Blace and Dzepi. On May 12 Bradina wihtstood an attack, but another took place on May 25, with fatal consequenes for the entire population. Upon attacking the village, the Muslim/Croat forces burnt all Serbian homes forcing the population that survived the fire to leave. Literally whole families were annihilated, including children and old men. Captured younger men were shot on May 26, their corpses left exposed for two days. The Muslim/Croat coalition forced Serb prisoners to load the bodies onto vehicles and move them to the grounds of the Serbian Orthodox church in Bradina where they were buried in a mass grave which was so shallow that parts of their bodies protruded from it.
THE MUSALA CAMP IN KONJIC
Konjic is located in the Central valley of Neretva River on the road to Hercegovina and the Adriatic Coast. Before the war Konjic was the cultural center of North Hercegovina. Tourism was developed, as Konjic has two lakes in the vicinity as well as the Ljuta River. There was a furniture factory in Konjic. Every year a competition of metal workers of Yugoslavia was held in Konjic. According to the 1991 census for the population of Konjic, Serbs made up 18.54 % but formed the majority in the following adjoining villages: Bjelovcina, Place, Borci, Bradina, Cerici, Cicovo, Dolovi, Donje Selo, Dubrevice, Jezero, Pula, Sitnik and Zagorica. In other neighboring settlements Serbs were in the minority.
Even though the sparse Serbian population did not present a threat to the majority Muslim and Croat population in the Konjic municipality, the Muslim and Croat authorities began to carry out total ethnic cleansing of the Serbian population from their districts starting at the very beginning of the war. Starting April 18, the survival of the Serbian population was threatened with the arrival of Croatian forces from Split to Konjic. By April 20, 1992 the Serb population was fleeing en masse to neighboring villages. For days the Serbs tried unsuccessfully to negotiate with the Muslim/Croat coalition who demanded their expulsion. Those who refused to leave paid with their lives. By May 15, 1992 mass military attacks were mounted on the undefended villages where Serbs had fled. May 15th the village of Blace was attacked and almost the total Serbian population murdered. On May 21st the villages of Bjelovcina, Cerici and Donje Selo were attacked. Donje Selo was later turned into a camp for women and children. During the initial period the women were kept in a shool house where they were tortured, raped and beaten daily. All female captives, including women in their seventies were included in this treatment.
During the second half of May 1992 the sports hall, Musala, in Konjic was transformed into a prison camp in which many Serbs from the Konjic municipality were imprisoned. The first prisoners in Musala, as far as it can be established, were Serbs arrested in Donje Selo. They were taken to the camp on May 22, 1992. Before the existence of this camp was revealed to the International Committee for the Red Cross, the Croatian and Muslim captors murdered camp inmates in the most horrifying manner. They murdered 13 people on June 15, 1992 in a part of the camp they blasted with artillery shells from an immediate vicinity.
The systematic rape of the imprisoned Serbian women in Musala was carried out before they were deported to a village prison camp of Donji Selo.
The Musala camp in Konjic was operated until October 6, 1994 when the last Serb prisoners were released after spending over two years there never having received any charges or sentences and without knowing why they had been imprisoned.
THE VILLAGE OF DONJE SELO
Donje Selo is a Serbian village about 7 km. from Konjic. It was transformed by the Croatian/Muslim authorities on June 22, 1992 into a village prison camp to which Serbs who were captured in the municipality of Konjic were deported. Those Serbs deported there as well as those who had lived in the village earlier but who had not been murdered or taken to the camps in Celebici or Konjic were forbidden to leave the village. A strong guard unit was set around the village.
Not only was the movement of the Serbs limited to Donje Selo but they were also subjected to the worst forms of maltreatment in the village itself. Those who suffered the most were women and children. Women were beaten, raped, tortured and starved regularly.
A certain number of Serbs, especially the men were freed from imprisonment in Donje Selo either by payment of a ransom or in freelance exchanges. However, the position of those imprisoned in the village prison camp, deteriorated drastically during the fiercest battles between Muslim and Croat struggle for power and territory in the Konjic municipality.
THE CAMP IN CELEBICI
Before the war Celebici was a village where the Yugoslav National Army, YNA, had a military base. Immediately upon the outbreak of war, Croation/Muslim authorities occupied the military installations. Several days later, they issued an order to all Serbs in Celebici on April 22, 1992 commanding them to leave their homes and villages within two hours. Those who did not obey the order and did not move out were later arrested and sent to a Croatian-run camp in Grude.
In the ethnically cleansed village of Celebici where Muslims had already begun to move into former Serbian homes, a large concentration camp for Serbs was set up at the beginning of May, 1992. The camp was located in the former storage depot of the YNA and was encircled with barbed wire and mine fields. The first camp inmates were taken to this camp after Croatian Muslim formations attacked the Serbian villages in the Konjic municipality. Each village was attacked one by one and the inhabitants were either murdered or arrested.
The captured civilians from various places were taken to the camp of Celebici, also notorious for crimes against Serbs in World War II. Prisoners were shut in a tunnel known as #9 and from there transferred to a metal hangar #6 and the military arsenal called #22. There they were exposed to horrible torture and shut into concrete manholes in which they spent many hours without enough air and many died. There was no food, no water and no sanitation. Women, subjected to "special treatment" were also incarcerated in this camp. The commander of the camp of Celebici was Zdravko Mucic called "Pavo", arrested in Vienna March 1996 and indicted March 21. His deputy in Celebici was Hazim Delic also indicted March 21st.
Celebici camp was dismantled at the end of December of 1992 and the inmates, exhausted from hunger and beatings were deported to Konjic to the camp Musala.
http://www.balkan-archive.org.yu/politics/tribunal_watch/first_ind/mediakit.html
***********************************
Former United Nations Military Observer in Bosnia,Carlos Martins Branco, who was on the ground in Bosnia when the supposedly "de-militarised safe zone" of Srebrenica "fell" in 1995, revealed the following back in the late 90's:
"...If there had been a premeditated plan of genocide, instead of attacking in only one direction, from the south to the north - which left the hypothesis to escape to the north and west, the Serbs would have established a siege in order to ensure that no one escaped. The UN observation posts to the north of the enclave were never disturbed and remained in activity after the end of the military operations. There are obviously mass graves in the outskirts of Srebrenica as in the rest of ex-Yugoslavia where combat has occurred, but there are no grounds for the campaign which was mounted, nor the numbers advanced by CNN."
"The mass graves are filled by a limited number of corpses from bothsides, the consequence of heated battle and combat and not the result of a premeditated plan of genocide, as occurred against the Serbian populations in Krajina, in the Summer of 1995, when the Croatian army implemented the mass murder of all Serbians found there. In this instance,the media maintained an absolute silence, despite the fact that the genocide occurred over a three month period..."
http://emperors-clothes.com/sreb/branco-1.htm
*****************************************************************************************************
"...Holbrooke, Secretary of State Madeleine Albright and the Clinton White House all played key rôles in supporting the Islamists who, as it transpired, were consistently working with al-Qaida and the Iranian Government, among others, in planning major terrorist attacks on the US."
[http://128.121.186.47/ISSA/reports/Balkan/Oct20 03.htm]
[http://www.senate.gov/~rpc/releases/1997/iran.htm]
"...KLA Commander Agim Ceku was appointed Chief of Staff of Kosovo's new KPC. In the words of Bernard Kouchner during the inauguration ceremony:
"I look to him [Agim Ceku] to lead the new members of the Corps in the footsteps of Cincinnatus, the model citizen-soldier of ancient Rome -- who left his plow standing in the field to answer the call to arms & and at the end of the war refused all honors in order to return to his civic duties."
[http://www.emperors-clothes.com/articles/chuss/unandthe.htm]
[http://emperors-clothes.com/villainy.htm]
[http://www.emperors-clothes.com/analysis/toronto.htm]
[http://emperors-clothes.com/croatia/tears.htm]
[http://www.balkan-archive.org.yu/politics/media_watch/html/novo.html]
*********************************************************************************************************
Following articles are taken from fine place: http://www.cdsp.neu.edu/info/students/marko/croind.html
Trpimir for an Executioner and a Victim
An Open Letter to Branko Lustig, Producer of Misunderstanding in Washington
Goebbels' From Our Neighborhood: interview with Edo Murtic
Pavelic's Picture and Other Stories
White Tiger's Trial
Sisak Dossiers of Death 1: Death Squads in Croatia 4/10/95
Sisak Dossiers of Death 2: Death Squads in Croatia 4/24/95
Some real horror: Story of Gospic'
Presidents and Fascism
Dossier: Pakracka Poljana, Part 1
The Secret of Mitigated Crimes
Interview with Alun Roberts, UN spokesperson in Knin: Systematic Burning
Verbal Crimes in Krajina
Patriotic Crimes Varivode: from murders of the elderly to the rape of facts
Budak in a Zrakomlat
Industry of Death Death squads go on a rampage through Krajina
http://www.balkan-archive.org.yu/kosta/ndh/ndh-democracy.html
Post a Comment
<< Home