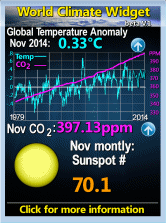 Sunday, February 19, 2006
PART IV OF IV - SUMMATION
The objections Mr Fraser raises to me mentioning any evidence given or available on the Serb side of the current "trials" raises another important point as to whether Mr Fraser's position here is consistent with Scottish party membership.

A few years ago a motion was passed, unanimously, by the Scottish Conference, which is the sovereign body of the party, calling for war crimes trials in Yugoslavia to be conducted on an impartial & non-racial basis (indeed as an example we called for the indictment of the leaders of the countries which supplied the KLA with weapons while they were recognised as terrorists - this certainly includes Messrs. Clinton & Kohl). A fair trial inherently requires that the media styled "trial of the century" be reported without fear or favour & for Mr Fraser to deliberately flout this by attempting to purge me for doing so is inherently not only in total opposition to liberal principles but in violation of Scottish party policy. Mr Fraser cannot even claim ignorance since he & I were co-sponsors of this motion.

To accuse me of being "illiberal" is totally untruthful. I dispute that supporting freedom, seeking to end poverty, seeking to prevent the unnecessary killing of 24,000 pensioners a year from fuel poverty or opposing genocide can be described as "illiberal" by anybody with a trace of honesty. I believe that it would be in the interests of the party, as well as the country, to commit itself to traditional liberal policies & particularly to achieving economic success - time after time it is shown that the electorate want wealth, whereas Ludditism, bicycling, windmills & banning things are not popular Even if it is decided that such matters are "incompatible with membership of the party" this would only prove that liberalism & membership of the Lib Dems are incompatible. I must leave that decision in your hands & those of the Appeals Tribunal.

I have said that nuclear power is more cost effective & reliable than windmills, that strong economic growth is preferable to the UK's current comparative decline & Scotland's steep decline & that illegal war, ethnic cleansing, genocide & child sex slavery are wrong. If the "Lib Dems" decide that these opinions are "incompatible with party membership" then you are neither honest, competent or liberal.

Neil Craig

Comments:
********************************************************************************************************************************************
"Britain is not qualified to judge the General ...the son fought against Milosevic's Nazi forces."
=========================================================================================================
Dear Ivana,
You have it completely backwards.Tudjman was the anti-Serbian,anti-Semitic Hitler & Pavelic loving pro-Ustasha Nazi racist, whilst Milosevic was the anti-racist anti-Nazi Titoist communist turned socialist (Lord David Owen said pretty much the same thing - under oath, mind you - at The Hague ICTY former Nazi SS dungeon, whilst testifying at the Milosevic "trial").
Whilst it is no doubt true that Tudjman's Generals, Ante Gotovina & Agim Ceku, were following Tudjman's Ustasha Nazi policies and direct ORDERS which were given the "green light" by Bill Clinton, Peter Galbraith & Warren Christopher (which the BBC, ITN, CNN's Christianne Amanpour & the Guardian have covered up to this very day)that does NOT excuse General Gotovina's conduct in commanding the murderous operation known as "Operation Storm".
Strafing/bombing of Serbian refugee columns, throwing elderly Serbian ladies head-first into wells, throwing heavy rocks in cowardly gauntlet style at masses of fleeing Serbian women and children trying to escape the artillery shelling of the Krajina capital,Knin, decapitations and blasting holes at close range into the back of numerous Serbian civilians' heads, does not really qualify as "military professionalism".
Unless of course you support or condone such criminal Nazi conduct as something which the civilian Serbs of Krajina deserved because they are - according to Croatian Ustasha racist ideology - mere "gypsies" or "a cancer spreading in Croatia" or "medieval shepherds & troglodytes" or "destroyers of anything the culture of man has created" [Franjo Tudjman's and Croatian chief of staff, General Zvonimir Cervenko's PUBLIC statements quoted after the fall of Krajina].
These hardly sound like the words of people who wanted the Serbs in Krajina to stay, now do they? Funny how I never saw any of this broadcast on the evening news bulletins on BBC,ITN or CNN. Unless you can actually PROVE Neil Craig and I are wrong about Tudjman's pro-Ustasha anti-Serbian racism and the deliberate killings of Serbian civilians during "Operation Storm", "Operation Medak Pocket" and "Operation Flash" you cannot accuse us of being "anti-Croatian". Incidentally, if you want to know why I am writing you all of this, I don't have an ethnic axe to grind:
I am JEWISH on my mother's side and almost her entire family was brutally murdered by the Nazis in WW2 and Tudjman offended me very,very deeply with his pro-Hitler, pro-Pavelic statements/actions from 1990 to 1999 and his disgraceful denial of the Holocaust in his book Wastelands of Historical Reality - especially as it pertains to the Jasenovac death camp complex -where Tudjman disgracefully blamed the Jews for running it - when in fact many thousands of Jews were murdered there - Jasenovac being commanded NOT by the Jews but by the Croatian Ustasha Nazis and Franciscan Roman Catholic priests - backed by the Vatican .
Sincerely yours,
Peter Robert North
http://nato-media-lies-exposed.blogspot.com
********************************************************************************************************************************************
On 21 July, the Canadian Broadcasting Corporation (CBC) acknowledged the role of MPRI, a US mercenary Outfit on contract to the Pentagon in Operation Storm, the 1995 ethnic massacres in the Krajina region of Serbia.
Since the 1990s, both the ICTY and the media have been involved in a COVERUP of the role of the US military in the 1993 Medak pocket and 1995 Operation Storm ethnic massacres.
********************************************************************************************************************************************
Croatian Atrocities being forgotten
CBC Report
21 Jul 2003 9:32:11 OTTAWA
Canadian officers say they are frustrated by inaction over a 1995 ethnic cleansing operation by Croatians against Serbs – one in which the Croats may have had western help.
They documented numerous atrocities during Operation Storm, which was a four-day campaign by the Croats to recover land held in central and southern Croatia for four years by Serbian militias.
However, not one person [as of July 2003] has been arrested and brought before the International Criminal Tribunal for the former Yugoslavia.
More than 200,000 Serbs were expelled, and thousands were killed.
"Just amazing. You can see the holes in the back of the head," said Capt. Gerry Carron, showing pictures he took to document the killings.
"We found people in wells," he said. "There was an old lady we found head-first in a well. Why did they do that?"
http://www.globalresearch.ca/articles/CHO307D.html
Clinton made 1995 Ethnic Cleansing in Krajina Possible
Hundreds of thousands of Serbs were driven from their homes, and up to 20,000 of them were killed.
http://www.globalresearch.ca/index.php?context=viewArticle&code=MOS20050803&articleId=795
============================================================================================================================================
Indeed, why did this Clinton/Albright backed gang of Tudjman's Ustasha Nazi thugs do that?
Could it be because they were merely following the Croatian National Socialism "Ustasha" ethos of "Srbe na Vrbe" (which is Croatian for: "Serbs to the Willows" - meaning that all Serbs in Croatia/Krajina should be strung up on willow trees] first developed by Ustasha ideologue of the 19th Century (1860's), and founder of the Croatian Party of Rights [HSP],Ante Starcevic, and later by "Poglavnik" (Croatian for "Fuehrer") Ante Pavelic from 1941 to 1945 and Franjo Tudjman from May 1990 to December 1999. [My thanks to the numerous published works of Edmond Paris & Avro Manhattan for the Croatian to English translations of these infamous words/phrases].
============================================================================================================================================
'The first Minister of Interior Affairs in the HDZ Government, Martin Spegelj, was a senior general in the Yugoslav Armed Forces (JNA) at the time of the creation of the new Croatia. He said, on January 20, 1991, while the JNA was still officially the common army of Yugoslavia: "We are in the war with [ie: against] the Army (JNA). Should anything happen, kill them all in the streets, in their homes, through hand grenades, fire pistols in their bellies, women, children . . . We will deal with [the Croatian Serbian area of] Knin by butchering . . ."'
http://128.121.186.47/ISSA/reports/Balkan/Jan3193.htm
http://128.121.186.47/ISSA/reports/Balkan/Genocide.htm
http://128.121.186.47/ISSA/reports/Balkan/Dec3192-2.htm
http://128.121.186.47/ISSA/reports/Balkan/Balkanindex.htm
http://www.shofar.de/disinformation-e.html
http://www.balkan-archive.org.yu/kosta/licnosti/tudjman.2.html
http://a-place-to-stand.blogspot.com/2006/01/yugoslav-genocide-video-that-you-wont.html
*********************************************************************************************************
*********************************************************************************************************
The Role of the MPRI in the Krajina Massacres
by
Michel Chossudovsky
31 July 1999
This following excerpt was part of a text presented to the Independent Commission of Inquiry to Investigate U.S./NATO War Crimes Against The People of Yugoslavia, International Action Center, New York, July 31, 1999. The full text entitled: NATO has installed a Reign of Terror in Kosovo, can be consulted at . http://www.iacenter.org/warcrime/chossu.htm or http://www.softmakers.com/fry/docs/chossudovsky.htm
--------------------------------------------------------------------------------------------------------------------------------------------------------------------------------------------------------------------------------------------------------
According to the Croatian Helsinki Committee for Human Rights, Operation Storm resulted in the massacre of at least 410 civilians in the course of a three day operation (4 to 7 August 1995).22 An internal report of The Hague War Crimes Tribunal (leaked to the New York Times), confirmed that the Croatian Army had been responsible for carrying out:
"summary executions, indiscriminate shelling of civilian populations and "ethnic cleansing" in the Krajina region of Croatia...."23
In a section of the report entitled "The Indictment. Operation Storm, A Prima Facie Case.", the ICTY report confirms that:
"During the course of the military offensive, the Croatian armed forces and special police committed numerous violations of international humanitarian law, including but not limited to, shelling of Knin and other cities... During, and in the 100 days following the military offensive, at least 150 Serb civilians were summarily executed, and many hundreds disappeared. ...In a widespread and systematic manner, Croatian troops committed murder and other inhumane acts upon and against Croatian Serbs." 24
US `GENERALS FOR HIRE'
The internal 150 page report concluded that it has "sufficient material to establish that the three [Croatian] generals who commanded the military operation" could be held accountable under international law.25 The individuals named had been directly involved in the military operation "in theatre". Those involved in "the planning of Operation Storm" were not mentioned:
"The identity of the "American general" referred to by Fenrick [a Tribunal staff member] is not known. The tribunal would not allow Williamson or Fenrick to be interviewed. But Ms. Arbour, the tribunal's chief prosecutor, suggested in a telephone interview last week that Fenrick's comment had been `a joking observation'. Ms. Arbour had not been present during the meeting, and that is not how it was viewed by some who were there. Several people who were at the meeting assumed that Fenrick was referring to one of the retired U.S. generals who worked for Military Professional Resources Inc. ... Questions remain about the full extent of U.S. involvement. In the course of the three yearinvestigation into the assault, the United States has failed to provide critical evidence requested by the tribunal, according to tribunal documents and officials, adding to suspicion among some there that Washington is uneasy about the investigation... The Pentagon, however, has argued through U.S. lawyers at the tribunal that the shelling was a legitimate military activity, according to tribunal documents and officials".26
The Tribunal was attempting to hide what had already been revealed in several press reports published in the wake of Operation Storm. According to a US State Department spokesman, MPRI had been helping the Croatians "avoid excesses or atrocities in military operations."27 Fifteen senior US military advisers headed by retired two star General Richard Griffitts had been dispatched to Croatia barely seven months before Operation Storm. 28 According to one report, MPRI executive director General Carl E. Vuono: "held a secret top-level meeting at Brioni Island, off the coast of Croatia, with Gen. Varimar Cervenko, the architect of the Krajina campaign. In the five days preceding the attack, at least ten meetings were held between General Vuono and officers involved in the campaign..."29
According to Ed Soyster, a senior MPRI executive and former head of the Defence Intelligence Agency (DIA):
"MPRI's role in Croatia is limited to classroom instruction on military-civil relations and doesn't involve training in tactics or weapons. Other U.S. military men say whatever MPRI did for the Croats and many suspect more than classroom instruction was involved it was worth every penny." Carl Vuono and Butch [Crosbie] Saint are hired guns and in it for the money," says Charles Boyd, a recently retired four star Air Force general who was the Pentagon's No. 2 man in Europe until July [1995]. "They did a very good job for the Croats, and I have no doubt they'll do a good job in Bosnia."30
THE HAGUE TRIBUNAL'S COVER UP
The untimely leaking of the ICTY's internal report on the Krajina massacres barely a few days before the onslaught of NATO's air raids on Yugoslavia was the source of some embarrassment to the Tribunal's Chief Prosecutor Louise Arbour. The Tribunal (ICTY) attempted to cover up the matter and trivialise the report's findings (including the alleged role of the US military officers on contract with the Croatian Armed Forces). Several Tribunal officials including American Lawyer Clint Williamson sought to discredit the Canadian Peacekeeping officers' testimony who witnessed the Krajina massacres in 1995.31
Williamson, who described the shelling of Knin as a "minor incident," said that the Pentagon had told him that Knin was a legitimate military target... The [Tribunal's] review concluded by voting not to include the shelling of Knin in any indictment, a conclusion that stunned and angered many at the tribunal"...32
The findings of the Tribunal contained in the leaked ICTY documents were downplayed, their relevance was casually dismissed as "expressions of opinion, arguments and hypotheses from various staff members of the OTP during the investigative process".33 According to the Tribunal's spokesperson "the documents do not represent in any way the concluded decisions of the Prosecutor." 34
The internal 150 page report has not been released. The staff member who had leaked the documents is (according to a Croatian TV report) no longer working for the Tribunal. During the press Conference, the Tribunal's spokesman was asked: "about the consequences for the person who leaked the information", Blewitt [the ICTY spokesman] replied that he did not want to go into that. He said that the OTP would strengthen the existing procedures to prevent this from happening again, however he added that you could not stop people from talking".35
THE USE OF CHEMICAL WEAPONS IN CROATIA
The massacres conducted under Operation Storm "set the stage" for the "ethnic cleansing" of at least 180,000 Krajina Serbs (according to estimates of the Croatian Helsinki Committee and Amnesty International). According to other sources, the number of victims of ethnic cleansing in Krajina was much larger.
Moreover, there are indications that chemical weapons may have been used in the Yugoslav civil war (1991-95).36 Although there is no firm evidence of the use of chemical weapons against Croatian Serbs, an ongoing enquiry by the Canadian Minister of Defence (launched in July 1999) points to the possibility of toxic poisoning of Canadian Peacekeepers while on service in Croatia between 1993 and 1995:
"There was a smell of blood in the air during the past week as the media sensed they had a major scandal unfolding within the Department of National Defense over the medical files of those Canadians who served in Croatia in 1993. Allegations of destroyed documents, a coverup, and a defensive minister and senior officers..."37
The official release of the Department of National Defence (DND) refers to possibility of toxic "soil contamination" in Medak Pocket in 1993 (see below). Was it "soil contamination" or something far more serious? The criminal investigation by the Royal Canadian Mounted Police (RCMP) refers to the shredding of medical files of former Canadian peacekeepers by the DND. In other words did the DND have something to hide? The issue remains as to what types of shells and ammunitions were used by the Croatian Armed Forces ie. were chemical weapons used against Serb civilians?
OPERATION STORM: THE ACCOUNT OF THE ROYAL CANADIAN REGIMENT
Prior to the onslaught, Croatian radio had previously broadcasted a message by president Franjo Tudjman, calling upon "Croatian citizens of Serbian ethnicity... to remain in their homes and not to fear the Croatian authorities, which will respect their minority rights."38 Canadian peacekeepers of the Second Battalion of the Royal 22nd Regiment witnessed the atrocities committed by Croatian troops in the Krajina offensive in September 1995:
"Any Serb who had failed to evacuate their property were systematically "cleansed" by roving death squads. Every abandoned animal was slaughtered and any Serb household was ransacked and torched".39
Also confirmed by Canadian peacekeepers was the participation of German mercenaries in Operation Storm:
"Immediately behind the frontline Croatian combat troops and German mercenaries, a large number of hardline extremists had pushed into the Krajina. ...Many of these atrocities were carried out within the Canadian Sector, but as the peacekeepers were soon informed by the Croat authorities, the UN no longer had any formal authority in the region."40
How the Germans mercenaries were recruited was never officially revealed. An investigation by the United Nations Human Rights Commission (UNHRC) confirmed the that foreign mercenaries in Croatia had in some cases "been paid [and presumably recruited] outside Croatia and by third parties."41
THE 1993 MEDAK POCKET MASSACRE
According to Jane Defence Weekly (10 June 1999), Brigadier General Agim Ceku (now in charge of the KLA) also "masterminded the successful HV [Croatian Army] offensive at Medak" in September 1993. In Medak, the combat operation was entitled "Scorched Earth" resulting in the total destruction of the Serbian villages of Divoselo, Pocitelj and Citluk, and the massacre of over 100 civilians.42
These massacres were also witnessed by Canadian peacekeepers under UN mandate:
"As the sun rose over the horizon, it revealed a Medak Valley engulfed in smoke and flames. As the frustrated soldiers of 2PPCLI waited for the order to move forward into the pocket, shots and screams still rang out as the ethnic cleansing continued.
...About 20 members of the international press had tagged along, anxious to see the Medak battleground. Calvin [a Canadian officer] called an informal press conference at the head of the column and loudly accused the Croats of trying to hide war crimes against the Serb inhabitants. The Croats started withdrawing back to their old lines, taking with them whatever loot they hadn't destroyed. All livestock had been killed and houses torched. French reconnaissance troops and the Canadian command element pushed up the valley and soon began to find bodies of Serb civilians, some already decomposing, others freshly slaughtered. ...Finally, on the drizzly morning of Sept. 17, teams of UN civilian police arrived to probe the smouldering ruins for murder victims. Rotting corpses lying out in the open were catalogued, then turned over to the peacekeepers for burial."43
The massacres were reported to the Canadian Minister of Defence and to the United Nations:
"Senior defence bureaucrats back in Ottawa had no way of predicting the outcome of the engagement in terms of political fallout. To them, there was no point in calling media attention to a situation that might easily backfire. ...So Medak was relegated to the memory hole: no publicity, no recriminations, no official record. Except for those soldiers involved, Canada's most lively military action since the Korean War simply never happened."
********************************************************************************************************************************************
Have a look at what happened when,after the late Franjo Tudjman's HDZ pro-Ustasha party was ousted from power in Croatia by Ivica Racan's centre-left government in elections in 2000.
One year after Ivica Racan's Social Democratic Party of Croatia (SDP), attempted a ban on World War 2 Nazi Ustasha symbols in Croatia, Racan's government was defeated, and the late Franjo Tudjman's pro-Ustasha HDZ party was returned to power in December 2003, under Ivo Sanader.
-----------------------------------
CROATIA: USTASA SYMBOLS BAN December 2, 2002 IWPR report
Questions raised over government plans to crack down on those who
glory in the country's fascist past.
By Drago Hedl in Osijek
Moves by Ivica Racan's centre-left government to outlaw iconography
glorifying Croatia's Second World War fascists are seen in many quarters as a cynical attempt to smooth Croatia's passage into the European Union.
Draft laws will soon be presented to the Croatian parliament forbidding the display of symbols of the Ustasa, the pro-Nazi movement that governed Croatia under Axis protection from 1941 to 1945.
The proposed legislation is being presented as an attempt to combat
a growing trend towards the public display of symbols and iconography
lauding the bloodthirsty Nezavisna Drzava Hrvatska, NDH, and its
dictator, or Poglavnik, Ante Pavelic.
But if the bill becomes law, analysts believe that the authorities are unlikely to enforce it, as this would lead to an open conflict with
the radical right.The government's fear of such a clash has been very
evident over its reluctance to extradite indicted Croatian army general Janko Bobetko whom nationalists consider a war hero.
Recent years have seen monuments and statues put up to celebrate the
lives of Ustasa military commanders and the publication of pictures of Pavelic taking the Nazi salute. Ustasa songs are once more heard in sports stadiums and at pop concerts while market stalls sell a plethora
of Ustasa T-shirts, badges, cigarette lighters and other NDH "souvenirs".
Such behaviour is to be outlawed by the proposed legislation - nicknamed the "law on de-Ustasa-ization" - which bans all acts or sale of merchandise "celebrating former fascist states or organisations".
Offenders caught publicly displaying "flags, badges, clothes, slogans,
ways of salutation and other insignia of former fascist states" will be liable to the payment of fines and in more serious cases to jail terms of up to three years.
But even before the discussion has begun in parliament, the proposal
has ignited a public furore, drawing criticism from legal specialists and right-wing politicians.
The former say it will be hard to put it into practice: that it will be virtually impossible to punish the hundreds of youngsters who turn up at pop concerts in black T-shirts decorated with the Ustasa "U" sign, let alone the thousands of football fans who sing Ustasa songs in the
stands; and that attempts to prosecute offenders could trigger public demonstrations in support of Ustasa ideology.
Hard line right-wingers, meanwhile, have predictably countered with a demand for similar penalties for the display of Partisan and Communist symbols, such as the five-pointed star, the
hammer-and-sickle and the singing of anti-fascist songs.
"These complaints are ridiculous," a well-known Zagreb intellectual,
who wished to remain anonymous, told IWPR. "No one today in Croatia
publicly displays the five-pointed star or the hammer-and-sickle,
whereas there is a real flood of Ustasa symbols."
The centre-left government of prime minister Ivica Racan says the
proposed law is based on the preamble to the Croatian constitution, which condemns the former NDH, and also mirrors the German penal code,which outlaws pro-Nazi demonstrations.
It says it was a response to appeals from human rights groups,
various intellectual forums and independent media groups critical
of the "re-Ustasa-ization" of Croatia under the government of
former president Franjo Tudjman.
Tudjman's own position was, in fact, ambivalent. Though he fought
against the NDH as a young man, as president he sometimes defended
its legitimacy, describing Pavelic's Croatia as "not just a quisling creation, but also an expression of the centuries-old desire of the Croatian people for their own state".
Mirjana Kasapovic, professor of political sciences at the University of Zagreb, said the Communists vainly attempted to "de-Ustasa-ise" Croatia after the Second World War, attributing their failure to the fact that they merely replaced one undemocratic regime with another.
Analysts say the proposed legislation is little more than a
cynical attempt by ministers to bolster their bid for European Union membership, as there's little evidence that they're prepared to take on the country's resurgent right-wingers.
Drago Hedl is a regular Osijek-based IWPR contributor.
http://listserv.buffalo.edu/cgi-bin/wa?A2=ind0212&L=justwatch-l&D=1&O=D&F=&S=&P=4505
[IWPR - "Institute for War & Peace Reporting" is a stridently anti-Serbian "NGO" funded & promoted by ruthless billionaire currency speculator and convicted insider-trader criminal and professional George Bush hater, George Soros - so this report should have been widely reported by the "mainstream" media, but WASN'T.
See the article below at http://www.swans.com/library/art7/ga110.html]
****************************************************************************************************************************
The pro-Ustasha Nazi crowd at Wikipedia have altered and renamed the original "Croatophobia" page dedicated to Mr. Neil Craig, author of "A Place to Stand" Weblog ( http://a-place-to-stand.blogspot.com ).
Still no response or apology has been forthcoming - after an entire month - from one of these pro-Ustasha trolls whom used an "ad hominem" personal character assassination style attack against me (instead of challenging the evidence/argument I presented with his own counter evidence).
Seems like he got his "training" for this kind of journalistic practice from the likes of Mr."anonymous" on Neil Craig's blog or those of Mr. anonymous' ilk at the Guardian, BBC or ITN.
See my numerous additions to the newly renamed "Anti-Croatian Sentiment" page replacing the "Croatophobia" page at:
http://en.wikipedia.org/wiki/Talk:Anti-Croatian_sentiment#Old_talk
Further links of interest concerning the Holocaust of Serbs,Jews,Romanies in Croatia & Bosnia during WW2
www.jasenovac.info
www.jasenovac.org
A great link showing photographs of Tudjman's monumental Ustasha style crimes against the Serbs in the Krajina province from late 1990 to November 1995 - especially Operation Medak Pocket, Operation Flash ( in Croat:'Blisak'), and finally Operation Storm (in Croat:'Oluja'): the WORST NAZI STYLE WAR CRIME IN EUROPE since 1945 (what the BBC,ITN, CNN & Guardian allege the deaths - during combat - of Izetbegovic's troops in Srebrenica PRIOR to its Izetbegovic staged "fall" to the
VRS Serbs in July 1995 to be).
http://serbianna.com/features/krajina/001.shtml
********************************************************************************************************************************************
Clinton made 1995 Ethnic Cleansing in Krajina Possible
Hundreds of thousands of Serbs were driven from their homes, and up to 20,000 of them were killed.
by Mary Mostert
August 3, 2005
www.bannerofliberty.com - 2000-07-24
There was no outcry against the ethnic cleansing that took place in full view of the world, and made possible by US Air support in 1995 in the Krajina area of Croatia. Hundreds of thousands of Serbs were driven from their homes, and up to 20,000 of them were killed. Some of them have been refugees twice. Some of them who survived the Krajina ethnic cleansing fled to Kosovo and have been driven out of Kosovo back into Serbia. . Not only are they refugees, but are refugees who have been bombed twice by U.S. bombs and missiles, while most Americans remain blissfully unaware of their plight. I recently brought up the subject in a conversation with one of my own children, who had never heard about the 250,000-275,000 Serbs who were driven out of Krajina, after more than 500 years of living in the area. She thought I was making it up because she was sure it would have been on the evening news if it had happened.
In May 1999, Valdan Zivadinovic sent me a report on what happened in August 1995 during the worst refugee crisis in the 1990s Balkan wars of the 1990s when the Croatians drove the Serbs out of Krajina. The author of that ethnic cleansing was Franjo Tudjman, who was re-elected as president of Croatia following the 1995 Dayton Accord. In the intervening five years there has been no international demand that the Croatians allow the Serbs who had occupied the Krajina area for more than 500 years to return to their homes.
Furthermore, it is an ethnic cleansing that is VERIFIED by the World Almanacs of 1993 and 2000. In 1993 the population of Croatia was 4, 763,000 with 75% being Croatian and 18% being Serbian. In numbers that turns out to be 840,885 Serbs in Croatia in the 1992 census figures. In the year 2000 World Almanac the population of Croatia was down to 4,671,584 with 78% being Croatian and 12% being Serbian. In numbers that would be 560,590 Serbs - a difference of 280,295 people. Most of them are in Yugoslavia's Serbia province. Many of them, an estimated 17,000-20,000 are dead.
The Ottawa Serbian Heritage Society, (serbian.heritage@ottawa.com) issued a press release Saturday commemorating the "ethnocide and genocide committed on Serbs in Krajina , Bosnia and Kosovo. August 4th is Krajina Dan, the Memorial Day for Serbian Krajina. This commemorates the day that Knin, the capital of the Serbian Krajina region, fell to invading Croatian forces in 1995. Croatia continues to occupy the region today and of more than 250,000 Serbian people whom the Croatian Army either killed or ethnically-cleansed out of the region in August, 1995, the number who have returned is virtually zero to this date.
"Every August 4th a Krajina Dan Memorial is held to remember the victims of this genocide. This year's program is: Memorial Prayer Service and a wrath laying at the Human Rights Memorial, Elgin and Lisgar streets, at 6:00pm - 6: 30pm."
After the perpetrator of this ethnic cleansing, Croatian President Tudjman, died on December 11, 1999, high level representatives from the United States and Western Europe did not attend the funeral in fear that doing so would be a political liability if and when Tudjman's war crimes and his un-reconstructed Fascism from World War II became known.
Zivadinovic's paper, found on pages 131-140 in "NATO in the Balkans: KRAJINA", ISBN 0-9656916-2-4), is a chilling indictment of man's inhumanity to man. It is an ugly story, but it is time that the American people ask themselves if they really want to continue the Serb sanctions and the Kosovo ethnic cleansing of all minorities and the general anarchy that exists there under NATO and UN occupation. Zivadinocic wrote:
In early August 1995, the Croatian invasion of Serbian Krajina precipitated the worst refugee crisis of the Yugoslav civil war. Within days, more than two hundred thousand Serbs, virtually the entire population of Krajina, fled their homes, and 14,000 Serbian civilians lost their lives. According to a UN official "Almost the only people remaining were the dead and the dying." The Clinton administration's support for the invasion was an important factor in creating this nightmare.
The previous month, Secretary of State Warren Christopher and German Foreign Minister Klaus Kinkel met with Croatian diplomat Miomir Zuzul in London. During this meeting, Christopher gave his approval for Croatian military action against Serbs in Bosnia and Krajina. Two days later, the U.S. ambassador to Croatia, Peter Galbraith, also approved Croatia's invasion plan. Stipe Mesic, a prominent Croatian politician, stated that Croatian President Franjo Tudjman "received the go-ahead from the United States. Tudjman can do only what the Americans allow him to do. Krajina is the reward for having accepted, under Washington's pressure, the federation between Croats and Muslims in Bosnia." Croatian assembly deputy Mate Mestrovic also claimed that the "United States gave us the green light to do whatever had to be done." (1)
As Croatian troops launched their assault on August 4, U.S. NATO aircraft destroyed Serbian radar and anti-aircraft defenses. American EA-6B electronic warfare aircraft patrolled the air in support of the invasion. Krajina foreign affairs advisor Slobodan Jarcevic stated that NATO "completely led and coordinated the entire Croat offensive by first destroying radar and anti-aircraft batteries. What NATO did most for the Croatian Army was to jam communications between [Serb] military commands...." (2)
Following the elimination of Serbian anti-aircraft defenses, Croatian planes carried out extensive attacks on Serbian towns and positions. The roads were clogged with refugees, and Croatian aircraft bombed and strafed refugee columns. Serbian refugees passing through the town of Sisak were met by a mob of Croatian extremists, who hurled rocks and concrete at them.
A UN spokesman said, "The windows of almost every vehicle were smashed and almost every person was bleeding from being hit by some object." Serbian refugees were pulled from their vehicles and beaten. As fleeing Serbian civilians poured into Bosnia, a Red Cross representative in Banja Luka said, "I've never seen anything like it. People are arriving at a terrifying rate." Bosnian Muslim troops crossed the border and cut off Serbian escape routes. Trapped refugees were massacred as they were pounded by Croatian and Muslim artillery.
Nearly 1,700 refugees simply vanished. While Croatian and Muslim troops burned Serbian villages, President Clinton expressed his understanding for the invasion, and Christopher said events "could work to our advantage." (3)
The Croatian rampage through the region left a trail of devastation. Croatian special police units, operating under the Ministry of Internal Affairs, systematically looted abandoned Serbian villages. Everything of value - cars, stereos, televisions, furniture, farm animals - was plundered, and homes set afire. (4) A confidential European Union report stated that 73 percent of Serbian homes were destroyed. (5) Troops of the Croatian army also took part, and pro-Nazi graffiti could be seen on the walls of several burnt-out Serb buildings.(6)
Massacres continued for several weeks after the fall of Krajina, and UN patrols discovered numerous fresh unmarked graves and bodies of murdered civilians. (7) The European Union report states, "Evidence of atrocities, an average of six corpses per day, continues to emerge. The corpses, some fresh, some decomposed, are mainly of old men. Many have been shot in the back of the head or had throats slit, others have been mutilated... Serb lands continue to be torched and looted." (8)
Following a visit in the region a member of the Zagreb Helsinki Committee reported, "Virtually all Serb villages had been destroyed.... In a village near Knin, eleven bodies were found, some of them were massacred in such a way that it was not easy to see whether the body was male or female." (9)
UN spokesman Chris Gunness noted that UN personnel continued to discover bodies, many of whom had been decapitated. (10) British journalist Robert Fisk reported the murder of elderly Serbs, many of whom were burned alive in their homes. He adds, "At Golubic, UN officers have found the decomposing remains of five people... the head of one of the victims was found 150 feet from his body. Another UN team, meanwhile is investigating the killing of a man and a woman in the same area after villagers described how the man's ears and nose had been mutilated." (11)
After the fall of Krajina, Croatian chief of staff General Zvonimir Cervenko characterized Serbs as "medieval shepherds, troglodytes, destroyers of anything the culture of man has created." During a triumphalist train journey through Croatia and Krajina, Tudjman spoke at each railway station. To great applause, he announced, "There can be no return to the past, to the times when [Serbs] were spreading cancer in the heart of Croatia, a cancer that was destroying the Croatian national being." He then went on to speak of the "ignominious disappearance" of the Serbs from Krajina "so it is as if they have never lived here... They didn't even have time to take with them their filthy money or their filthy underwear!" American ambassador Peter Galbraith dismissed claims that Croatia had engaged in "ethnic cleansing," since he defined this term as something Serbs do. (12)
U.S. representatives blocked Russian attempts to pass a UN Security Council resolution condemning the invasion. According to Croatian Foreign Minister Mate Granic, American officials gave advice on the conduct of the operation, and European and military experts and humanitarian aid workers reported shipments of U.S weapons to Croatia over the two months preceding the invasion. A French mercenary also witnessed the arrival of American and German weapons at a Croatian port, adding,
"The best of the Croats' armaments were German- and American-made." The U.S. "directly or indirectly," says French intelligence analyst Pierre Hassner, "rearmed the Croats." Analysts at Jane's Information Group say that Croatian troops were seen wearing American uniforms and carrying U S. communications equipment. (13)
The invasion of Krajina was preceded by a thorough CIA and DIA analysis of the region. (14) According to Balkan specialist Ivo Banac, this "tactical and intelligence support" was furnished to the Croatian Army at the beginning of its offensive. (15)
In November 1994, the United States and Croatia signed a military agreement. Immediately afterward, U.S. intelligence agents set up an operations center on the Adriatic island of Brac, from which reconnaissance aircraft were launched. Two months earlier, the Pentagon contracted Military Professional Resources, Inc (MPRI) to train the Croatian military.(16) According to a Croatian officer, MPRI advisors "lecture us on tactics and big war operations on the level of brigades, which is why we needed them for Operation Storm when we took the Krajina." Croatian sources claim that U.S. satellite intelligence was furnished to the Croatian military. (17) Following the invasion of Krajina, the U.S. rewarded Croatia with an agreement "broadening existing cooperation" between MPRI and the Croatian military. (18)
U.S. advisors assisted in the reorganization of the Croatian Army. Referring to this reorganization in an interview with the newspaper Vecernji List, Croatian General Tihomir Blaskic said, "We are building the foundations of our organization on the traditions of the Croatian home guard" - pro-Nazi troops in World War II. (19)
It is worth examining the nature of what one UN official terms "America's newest ally." During World War II, Croatia was a Nazi puppet state in which the Croatian fascist Ustashe murdered as many as one million Serbs, Jews, and Roman (Gypsies). Disturbing signs emerged with the election of Franjo Tudjman to the Croatian presidency in 1990 Tudjman said, "I am glad my wife is neither Serb nor Jew," and wrote that accounts of the Holocaust were "exaggerated" and "one-sided." (20)
Much of Tudjman's financial backing was provided by Ustasha émigrés and several Ustasha war criminals were invited to attend the first convention of Tudjman's political party, the Croatian Democratic Union. (21)
Tudjman presented a medal to a former Ustasha commander living in Argentina, Ivo Rojnica. After Rojnica was quoted as saying, "Everything I did in 1941 I would do again," international pressure prevented Tudjman from appointing him to the post of ambassador to Argentina.
When former Ustasha official Vinko Nikolic returned to Croatia, Tudjman appointed him to a seat in parliament. Upon former Ustasha officer Mate Sarlija's return to Croatia, he was personally welcomed at the airport by Defense Minister Gojko Susak, and subsequently given the post of general in the Croatian Army. (22) On November 4, 1996, thirteen former Ustasha officers were presented with medals and ranks in the Croatian Army. (23)
Croatia adopted a new currency in 1994, the kuna, the same name as that used by the Ustasha state, and the new Croatian flag is a near-duplicate of the Ustasha flag. Streets and buildings have been renamed for Ustasha official Mile Budak, who signed the regime's anti-Semitic laws, and more than three thousand anti-fascist monuments have been demolished. In an open letter, the Croatian Jewish community protested the rehabilitation of the Ustasha state. In April 1994, the Croatian government demanded the removal of all "non-white" UN troops from its territory, claiming that "only first-world troops" understood Croatia's "problems." (24)
On Croatian television in April 1996, Tudjman called for the return of the remains of Ante Pavelic, the leader of the Croatian pro-Nazi puppet state "After all, both reconciliation and recognition should be granted to those who deserve it," Tudjman said, adding, "We should recognize that Pavelic's ideas about the Croatian state were positive," but that Pavelic's only mistake was the murder of a few of his colleagues and nationalist allies. (25) Three months later, Tudjman said of the Serbs driven from Croatia "The fact that 90 percent of them left is their own problem... Naturally we are not going to allow them all to return." During the same speech, Tudjman referred to the pro-Nazi state as "a positive thing." (26)
During its violent secession from Yugoslavia in 1991, Croatia expelled more than three hundred thousand Serbs, and Serbs were eliminated from ten towns and 183 villages. (27) In 1993, Helsinki Watch reported: "Since 1991 the Croatian authorities have blown up or razed ten thousand houses mostly of Serbs, but also houses of Croats. In some cases, they dynamited homes with the families inside." Thousands of Serbs have been evicted from their homes. Croatian human-rights activist Ivan Zvonimir Cicak says beatings, plundering, and arrests were the usual eviction methods. (28)
Tomislav Mercep, until recently the advisor to the Interior minister and a member of Parliament, is a death-squad leader. Mercep's death squad murdered 2,500 Serbs in western Slavonia in 1991 and 1992, actions Mercep defends as "heroic deeds." (29) Death squad officer Miro Bajramovic's spectacular confession revealed details:
"Nights were worst for [our prisoners]... burning prisoners with a flame, pouring vinegar over their wounds mostly on genitalia and on the eyes. Then there is that little induction, field phone, you plug a Serb onto that... The most painful is to stick little pins under the nails and to connect to the three phase current; nothing remains of a man but ashes... After all, we knew they would all be killed, so it did not matter if we hurt them more today or tomorrow."
"Mercep knew everything," Bajramovic claimed. "He told us several times: 'Tonight you have to clean all these shits.' By this he meant all the prisoners should be executed." (30)
Sadly, the Clinton administration's embrace of Croatia follows a history of support for fascists when it suits American geopolitical interests: Chile's Augusto Pinochet, Indonesia's Suharto, Paraguay's Aifredo Stroessner, and a host of others. The consequences of this policy for the people affected have been devastating.
Although the American people were told last year that the 79 days of bombing of Yugoslavia was a "humanitarian" effort to "stop ethnic cleansing," the facts indicate no ethnic cleansing took place. Now we are hearing that it was the KLA itself that was ordering the Albanians to flee, and most Albanians AND Serbs were fleeing the NATO bombs. Yet, still there as been no change in the US policy in Serbia. Clinton still insists on keeping sanctions in place in an effort to destroy the Serbs.
And, not a word has been said about any of this in the year 2000 presidential election campaign. Clinton told us in 1995 that the American servicemen who were sent to Bosnia would be "home by Christmas." Not only are they still not home, we have send another contingent to assist in the occupation of Kosovo.
I have wondered most of my life how the German people could have sat back and done nothing as their leader did horrible things. "We didn't know about it," I was told by Germans who lived in Germany at the time. I doubted them. However, now I'm seeing something disturbingly similar by an American leader, and we Americans are not even asking Presidential candidates questions about it.
I think I may owe those post-World War II German citizens an apology. Maybe they really didn't know about it. Or, just maybe, they didn't really WANT to know what was happening to their Jewish neighbors when they disappeared.
To comment: mary@bannerofliberty.com
******************************************************************************************************
Another report on one of Tudjman's General's during "Operation Storm" and "Medak Pocket", Mr. Agim Ceku:
"...Agim Ceku, an Albanian Kosovo by birth, began his military career as an officer in the former federal Yugoslavian Army (JNA). When the initial Yugoslav breakup occurred in 1991, Ceku was quick to switch his loyalty to the Croatian cause of independence. As a colonel in the Croatian army, Ceku commanded the notorious 1993 operation now known as the Medak Pocket.
"It was here that the men of the Second Battalion Princess Patricia's Canadian Light Infantry came face to face with the vulgar savagery which Ceku was capable of, over 200 Serbian inhabitants of the Medak Pocket were slaughtered in a grotesque manner –female rape victims were found after being burned alive. Our traumatised troops that buried the grisly remains were encouraged to collect all possible evidence "in order to bring the perpetrators to justice."
"...Throughout the air campaign against Yugoslavia, Ceku was portrayed as a loyal ally and he was frequently present at the NATO briefings with top generals such as Wesley Clark and Michael Jackson."
[http://www.espritdecorps.ca/new_page_220.htm]
[http://www.globalresearch.ca/articles/CHO310B.html]
"...KLA Commander Agim Ceku was appointed Chief of Staff of Kosovo's new KPC. In the words of Bernard Kouchner during the inauguration ceremony:
"I look to him [Agim Ceku] to lead the new members of the Corps in the footsteps of Cincinnatus, the model citizen-soldier of ancient Rome -- who left his plow standing in the field to answer the call to arms & and at the end of the war refused all honors in order to return to his civic duties."
[http://www.emperors-clothes.com/articles/chuss/unandthe.htm]
[http://emperors-clothes.com/villainy.htm]
[http://www.emperors-clothes.com/analysis/toronto.htm]
[http://emperors-clothes.com/croatia/tears.htm]
[http://www.balkan-archive.org.yu/politics/media_watch/html/novo.html]
Post a Comment
<< Home