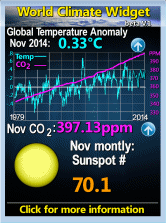 Wednesday, January 04, 2006
UKRAINE/RUSSIA & GAS
The media have been having a fair old time telling us how dreadful the Russians have been in holding Ukraine to ransom over gas costs:
KREMLIN MOVE 'WAS ILLEGAL'
The Daily Telegraph, 3 January 2005
PUTIN'S CRITICS BLAST RUSSIAN GAS CUT TO UKRAINE
MosNews, 2 January 2005
GERMANY WARNS RUSSIA OVER UKRAINE GAS BLOCKAGE
Reuters, 2 January 2006
CONCERN GROWS IN EU AND US OVER GAS DISRUPTION
Financial Times, 2 January 2005
EUROPE'S KYOTO BLUNDER: PAYING BILLIONS INTO PUTIN'S COFFERS
Allan MacRae


TURNING OFF THE PIPES THREATENS TO LEAVE PUTIN OUT IN THE COLD
The Times, 3 January 2005

THE WEST MUST RESIST RUSSIA'S BULLYING
The Daily Telegraph, 3 January 2005

Indeed. Let us all rally round & object to the Russians refusing to subsidise Ukrainian gas. Next thing Germany will be refusing to sell us their cars at a special price.

For years we have told them that they should all be good free marketists & that they should treat the Ukrainians as a fully independent people. When they do so we do everything short of threatening invasion. Basically the Russians did subsidise Ukrainian gas, to such an extent that for years Ukraine sold some of it on at market rates. This was done to keep the relationship going.

On the other hand we provided "democracy building" aid to the orangists & on the 2nd go, got the present incumbents elected. This led to Putin's decision not to allow western NGOs, usually funded by western Gs, to have free reign for his next election. Thus proving, at least to the satisfaction of our media, that Putin is undemocratic & Russia's media, biased. The fact that 2/3 of people voted for him & nearly 2/3rds voted against Blair only goes to prove ..........

You can legitimately say that putting prices above international levels is interference, or indeed that subsidising them is, but selling at the market rate isn't.

Once again the media are pushing their agenda. No report on Russia today seems to be complete without a quote from Andrei Illarionov who has quit becuase the pace of economic reform is to slow for his taste. Now I have a lot of sympathy for that. When he said that Russia's economy is growing to slowly at 6% & that they should be able to grow at 10% like China (or even 12% because they have so much oil) I would tend to agree. On the other hand so should & could we but you won't see criticism of our government.

A joke from Laugh-In many years ago - In our country (US) we are free to criticise our government - Is same in my country (USSR), we arealso free to criticse your country.

You aren't going to see many in the UK media exercising the freedom to criticise our government for things they criticise the Russians for.

Another example of what Richard dawkinsonce referred to as the media's ability to turn on or off the microphone depending on the acceptability of what he said.


"KYOTO HAMPERING RUSSIA'S INDUSTRY AND ECONOMIC GROWTH"

(but that was Europe's idea all along ...)



RBC, 6 April 2005



Moscow 13:23:03.The Russian President's economic advisor Andrey Illarionov believes that the Kyoto Protocol is affecting the interests of those countries, which ratified it, as he told an Internet press conference organized by RBC. According to Illarionov, the restrictions on greenhouse gases emissions, such as carbon dioxide, means artificial drawbacks in energy industries and thus hamper industrial output and economic growth.




Anybody remember seeing interviews with him back when he was telling Putin that Kyoto was rubbish? Me neither. Of course Putin already knew perfectly well that Kyoto was a purely political lash-up with no measureable effect on climate (there is a theoretical effect but it is to small to measure) but decided it was worth doing for purely political reasons of buttering up western Europe - a bit like giving Ukraine cheap gas actually.

Comments:
Some interesting facts about the recent, so-called "Orange Revolution" in Ukraine. Just like the October 2000 coup d'etat which ousted Milosevic,we see George Soros' name keep popping up.
Ahh Yes....that sly old Devil, George Soros. Where have we heard that name before?
Economic interference & political manipulation in Yugoslavia, Ukraine, Georgia, most of the former Warsaw Pact countries,
Asian Currency Collapse of '97, illegal seizure of the Serbian state-owned Trepca mining complex, and so on & so forth...ad inifinitum, ad nauseam.
"Extent of Soros-Linked Involvement Becoming Clear in Attempting to Seize Ukraine Elections for Yuschenko"
http://headland.blogspot.com/2004/12/which-side-attempted-fraud-in-ukraine.html
http://www.mail-archive.com/balkannews@yahoogroups.com/msg01122.html
Post a Comment
<< Home