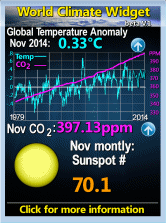 Tuesday, January 24, 2006
MORE ON MY PROPOSED EXPULSION
The party executive were to make their final vote on my expulsion on Saturday - not only has it been put back a month but, more importantly, I will actually get to defend myself (in writing).
___________________________________
Dear Mr Craig,
I am writing to inform you that the Executive Committee of
the Scottish Liberal Democrats decided at its meeting today, 21st January
2006, to continue consideration of expelling you from membership of the
Party to its next meeting on Thursday 2nd March 2006.
I was also instructed to make available to you on a
confidential basis the submission made to the Executive Committee on 3rd
December 2005, which led to the Committee's decision (nem con) to move to
your expulsion.
Furthermore I am to make this document similarly available
to Glasgow Kelvin local party for their consideration and comment.
You may, in the light of this, wish to make a further
submission in your defence to the Executive Committee and I should receive
this no later than Friday 24h February 2006.
Yours sincerely,
Dr. Derek A. Barre
(Chief of Staff,Scottish Liberal Democrats)________________________
To which I replied:

Dear Dr Barrie,
Thank you for your response. I confirm that I will be making a reply to the allegations of 3rd December. I am confident that I can make a robust case that I have adhered to provably liberal principles though I accept that whether liberalism remains consistent with membership of the Liberal Democrats must remain in the party's hands.

I confirm that, while I would prefer to be open about this, I will adhere to your request that the executive's document about me remain confidential, conditionally on this document being exactly as originally presented by Mr Fraser. My response will naturally, in light of my insistence on clearing my name of the allegation of being "illiberal", be public.

I note that I will not be able to vote on the leadership election, on the other hand that means I do not have the consequent responsibilities.
Yours Faithfully
Neil Craig

Comments:
So you didn't fall into their trap by publishing "the submission made to the Executive Committee" made "available to you on a confidential basis", then?
Whatever have you, allegedly, been up to?
It is very silly, allegedly.
All my letters are on this blog & obviously so is the blog so there really isn't any secret.
"...the submission made to the Executive Committee on 3rd
December 2005, which led to the Committee's decision (nem con) to move to your expulsion."
Well if it was dated the 3rd of December, 2005, then ipso facto, your alleged "illiberalism" regarding letters to the press & posts on this site would have NOTHING to do with the "Nazi Ashdown" comment, which was made on the 15th of December - 12 days AFTER the submission to expel you was put forward by Norman Fraser.
IT is obvious there are OTHER views you hold which according to Norman, are supposedly "illiberal".
Nuclear power perhaps? Being an anti-Statist classic liberal, instead of a pro- interventionist "neo-liberal"? I could go on, but you have already probably figured it out by now.
Post a Comment
<< Home