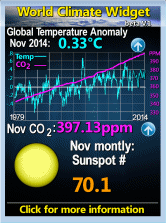 Sunday, January 08, 2006
Regulars here will see that I have published stuff from Peter North whose research on such things as what the Croatian Nazi leader Tudjman actually said has been invaluable.
Pete has his own blog
http://nato-media-lies-exposed.blogspot.com
What is also rather astonishing which he pointed out to me & I can confirm, is that various search engines do not acknowledge his blog's existence as this link to a Google search for
"peter north" "nato media lies"
reporting that it does not match anything shows.
If I were paranoid I would think the search engines were being censored - since I try not to be, at least as a first assumption, I would be interested if anybody who knows more about it than I can explain this.
_____________________________________________
This morning (Monday) I got this from Pete
Dear Neil,
This is absolutely INCREDIBLE. Just a few short hours
AFTER you published your item post, all of a sudden,
out of the blue, after almost an ENTIRE MONTH of not
being picked up by ANY internet search engine, my blog
site suddenly & miraculously APPEARS on Google!!!
This would have to rank AS ONE OF THE MOST BIZARRE
examples of... ahhum ..."Coincidence" [??] I have ever
seen in my entire life!!!
Cheers!!
___________________________________________
Indeed - not believing conspiracy theories is sometimes hard work.