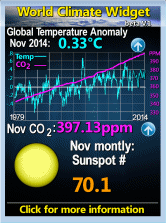 Thursday, December 01, 2005
"Poverty" makes you fat 11/30/2005
Which shows how absurd conventional definitions of poverty are
Residents in Sydney's [poor] south-west are among the fattest in the state, with more than half the inhabitants of the Campbelltown and Camden area overweight or obese, new figures reveal.
Meanwhile, Sydney's affluent eastern suburbs and North Shore have the lowest percentage of overweight and obese residents, with just one in five women above the healthy weight range.
Figures from the NSW Health Department, compiled for The Sun-Herald from the 2002, 2003 and 2004 adult health surveys, highlight the correlation between weight and wealth. They come as doctors grapple with the nation's obesity crisis and experts call for the regulation of food outlets and subsidising of healthy, fresh food. Compiled from interviews with 32,877 people across the state over three years, the figures also draw attention to the disparity between obesity levels in rural and city regions.....
Social researcher Neer Korn, a director of research organisation Heartbeat Trends, said the figures showed the direct correlation between socio-economic status and obesity problems. "People from a lower socio-economic background eat more junk food and they have less time to care for themselves," Mr Korn said. [Another nitwit! Has she never heard of the long hours at work that many middle-income put in?] "If you have a nanny and you're not working, you have all day to go shopping for food to get something nice to cook for dinner which is healthy, and you can afford gym membership." Mr Korn said Australia's obesity problem was more pronounced in rural areas because fresh food was more expensive [What rubbish! He hasn't got a clue! He must never have lived in a country town and found out how much informal exchange of fresh fruit and vegetables there is] and the health message was a lower priority for residents there. "Try getting fruit and vegies in Wilcannia - it's so expensive there, it's much cheaper just to go to Maccas," he said.
Ian Caterson, Boden Professor of Human Nutrition at the University of Sydney, said the availability of food was a major contributor to the increasing obesity problem. He told a WeightWatchers-hosted discussion forum on obesity last week that an American study found the abundance of food outlets accounted for 68 per cent of the increase in obesity levels. He recommended introducing legislation to police the number and type of food outlets [No disguising the Fascism there!] that could be built in any one area to ensure people could obtain, say, fresh fruit as easily as fast food....
More here
That greater self-discipline might make you both richer and slimmer is not of course mentioned
***********************
LINKS: My Home Page. If this blog ceases to be updatable, or is difficult to access, there is a mirror site for it here which may work better. My other mirror sites (viewable in China) are: Dissecting Leftism, Greenie Watch, Political Correctness Watch, Education Watch, Gun Watch and Socialized Medicine. The mirror archive for this site is here. Email me (John Ray) here. RSS site feed: http://www.whitepage.com.au/rss.php?u=libertas
______________________________________________________________
This is from a new site
AUSTRALIAN POLITCS
from the everburgeoning stable of John Ray. Where does he get the time? Thankfully he does even tho' I'm not really interested in the Biblical & wouldn't consider myself conservative, but the Greenie Watch stuff is invaluable.