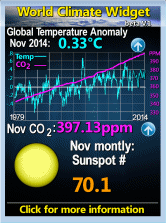 Wednesday, November 09, 2005
ECONOMIC & SOCIAL FREEDOM
This is a slightly extended piece from a
discussion on economic freedom
viv a vis social freedom from
Freedom & Whisky.
This listing from the Economic Freedom Index is on
http://www.heritage.org/research...x/ countries.cfm
& shows an extremely strong correlation between both freedoms. The exceptions are interesting but tend to prove (as in the sense of test) the rule.
(1)Hong Kong has limitations but these are entirley imposed by its boss.
(2)Singapore is rather more nannyish than I would entirely like but is a free democracy by any normal standards. For historical reasons I would be a bit nervous of Chile (11) but I am not sure this is justified. To me this is a particularly interesting example because Pinochet made economic freedom his prime objective while opposing social freedom with electrodes.
Bahrain (20) is the first non-democracy. El Salvador (24) has, at least, a history of repression.
Jordan at 58 is sufficiently dodgy that our government have to get them to sign a promise not to torture people we send to them, again.
Albania manages to reach (67) but I suspect there may be some political string pulling here - the World Bank recently praised Kosovo for its devotion to the free market- the major export industries of both places appear to be kidnaped girls & drugs.
At (72) we get only the 2nd country I think to be really vile & the 2nd last listed as mostly free - Saudi Arabia.
Beyond that the only countries that can class as passable long term democracies are Turkey (112), Argentina (114), India (11, Russia (124) & Venezeula (146) out of 83, none of are as close to social freedom as all the top 19.
The comparisons between personal freedom & economic freedom seem to me to be considerably closer than between economic freedom & current wealth, or even national wealth. Estonia (4), while growing very fast, is not rich. Armenia (42) is surprisingly high for a country surrounded by enemies & of which we hear little. Cambodia (63) is poor & may owe its relatively high position to UN guardianship. Saudi(72) is considerably richer than Jordan (58) but then Jordan has no oil. Russia (124) is doing much better economically than others in that position.
--------------------------------------------------------------------------------
COUNTRY / LIST/SCORE
FREE Hong Kong 1 [1.35]
Singapore 2 [1.60]
Luxembourg 3 [1.63]
Estonia 4 [1.65]
Ireland 5 [1.70]
New Zealand 5 [1.70]
United Kingdom 7 [1.75]
Denmark 8 [1.76]
Iceland 8 [1.76]
Australia 10 [1.79]
Chile 11 [1.81]
Switzerland 12 [1.85]
United States 12 [1.85]
Sweden 14 [1.89]
Finland 15 [1.90]
Canada 16 [1.91]
Netherlands 17 [1.95]
MOSTLY Germany 18 [2.00]
FREE Austria 19 [2.09]
Bahrain 20 [2.10]
Belgium 21 [2.13]
Cyprus 21 [2.13]
Lithuania 23 [2.18]
El Salvador 24 [2.20]
Bahamas 25 [2.25]
Italy 26 [2.28]
Taiwan 27 [2.29]
Latvia 28 [2.31]
Malta 29 [2.33]
Norway 29 [2.33]
Spain 31 [2.34]
Barbados 32 [2.35]
Czech Republic 33 [
Israel 33 [2.36]
Hungary 35 [2.40]
Slovak Republic, The 36
Botswana 37 [2.44]
Portugal 37 [2.44]
Japan 39 [2.46]
Trinidad and Tobago 40
Poland 41 [2.54]
Armenia 42 [2.58]
Uruguay 43 [2.60]
France 44 [2.63]
Korea, South 45 [2.64]
Slovenia 45 [2.64]
Belize 47 [2.66]
Madagascar 48 [2.68]
United Arab Emirates 48 [2.68]
Bolivia 49 [2.70]
Mongolia 50 [2.70]
Bulgaria 52 [2.74]
Panama 52 [2.74]
Costa Rica 54 [2.76]
Kuwait 54 [2.76]
Peru 56 [2.78]
South Africa 56 [2.78]
Jordan 58 [2.79]
Greece 59 [2.80]
Jamaica 60 [2.81]
Oman 60 [2.81]
Cape Verde 62 [2.84]
Cambodia 63 [2.89]
Mexico 63 [2.89]
Mauritius 65 [2.90]
Nicaragua 65 [2.90]
Albania 67 [2.93]
Mauritania 67 [2.93]
Macedonia 69 [2.95]
Malaysia 70 [2.96]
Thailand 71 [2.98]
Saudi Arabia 72 [2.99]
Senegal 72 [2.99]
MOSTLY Croatia 74 [3.00]
UNFREE Uganda 74 [3.00]
Lebanon 76 [3.05]
Moldova 77 [3.06]
Swaziland 77 [3.06]
Guyana 79 [3.08]
Sri Lanka 79 [3.08]
Namibia 81 [3.10]
Qatar 81 [3.10]
Tunisia 83 [3.14]
Bosnia 84 [3.16]
Guatemala 85 [3.18]
Mali 85 [3.18]
Morocco 85 [3.18]
Colombia 88 [3.21]
Ukraine 88 [3.21]
Brazil 90 [3.25]
Philippines, The 90
Ivory Coast 92 [3.26]
Burkina Faso 93 [3.2
Fiji 93 [3.28]
Guinea 93 [3.28]
Kenya 93 [3.28]
Kyrgyz Republic 97 [3.29]
Djibouti 98 [3.30]
Ghana 98 [3.30]
Georgia 100 [3.34]
Mozambique 100 [3.34]
Lesotho 102 [3.36]
Azerbaijan 103 [3.38]
Chad 103 [3.38]
Egypt 103 [3.38]
Gabon 106 [3.40]
Gambia, The 106 [3.40]
Zambia 106 [3.40]
Tanzania 109 [3.41]
Honduras 110 [3.43]
Paraguay 111 [3.45]
China 112 [3.46]
Turkey 112 [3.46]
Algeria 114 [3.49]
Argentina 114 [3.49]
Ecuador 114 [3.49]
Central African Republic 117
Equatorial Guinea 118 [3.53]
India 118 [3.53]
Niger 118 [3.53]
Dominican Republic 121 [3.54]
Indonesia 121 [3.54]
Rwanda 121 [3.54]
Russia 124 [3.56]
Romania 125 [3.58]
Cameroon 126 [3.60]
Nepal 126 [3.60]
Benin 128 [3.63]
Malawi 129 [3.65]
Kazakhstan 130 [3.66]
Togo 131 [3.68]
Yemen 132 [3.70]
Ethiopia 133 [3.73]
Pakistan 133 [3.73]
Sierra Leone 135 [3.78]
Congo, Republic of 136 [3.80]
Vietnam 137 [3.83]
Guinea Bissau 138 [3.85]
Syria 139 [3.90]
Suriname 140 [3.93]
Bangladesh 141 [3.95]
Nigeria 141 [3.95]
Belarus 143 [3.99]
REPRESSED Tajikistan 144 [4.00]
Haiti 145 [4.04]
Venezuela 146 [4.09]
Uzbekistan 147 [4.10]
Iran 148 [4.16]
Cuba 149 [4.29]
Laos 150 [4.33]
Turkmenistan 151 [4.36]
Zimbabwe 151 [4.36]
Libya 153 [4.40]
Burma 154 [4.60]
Korea, North 155 [5.00]