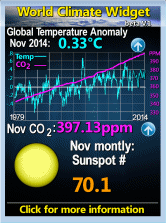 Monday, May 09, 2005
LETTER AGAINST THE INDEPENDENT'S ANTI-SEMITISM - NOT PUBLISHED
Letter to Independent - as you will see at the end I didn't expect them to publish & they didn't - neither did they publish any other letter on the same anti-anti-semitic line:

Dear Sir,
The Association of University Teachers is considering boycotting Israeli institutions because they are alleged to be involved in driving Palestinians from their homes (20th April). Clearly the AUT are motivated by humanitarianism.

Nato, collectively plus the US, German, British & indeed Vatican governments were implicated in the Croatian Nazi government's driving 560,000 Serbs from their homes, almost exactly the same number as the Palestinians originally driven from Israel.

We can therefore, with certainty, look forward to the AUT equally proposing a boycott of the institutions connected to these states which are equally guilty of ethnic cleansing. After all they would surely never treat Jews worse than Nazis?
Yours Faithfully
Neil Craig
PS When you don't publish this I will look forward to seeing if you publish ANY letter seriously questioning the anti-Jewish line.