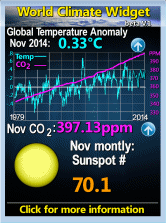 Saturday, May 21, 2005
This is the evidence, on oath, of a KLA supporter to the Milosevic "trial"
explaining
why he is alive. He presented the shirt he was wearing, complete with "bullet holes" which, he said, had been shot from 8 metres by a heavy machine gun. Without God's help an HMG burst would not merely kill you it would reduce you to gobbits of meat.
It is clear that another liar who has perjured himself is our very own Nazi Ashdown.
Milosevic's witness has introduced hundreds of police documents, including documents captured from the KLA (not even by a reporter who randomly opened a filing cabinet as they do here). If these, particularly the KLA ones, are not faked then it is undeniable that the KLA, not the Yugoslav police, were the ones involved in deliberate mass civilian murders.
Stevanovic was Serbia's assistant interior minister during the 1990s.

Stevanovic's testimony has been accompanied by hundreds of documents. Among his exhibits were KLA documents seized by the Serbian police during raids on KLA facilities. These particular documents were seized in 1998 during anti-terrorist operations in Leskovac.

The documents showed that the KLA had established elite squadrons for kidnapping and assassinations. The KLA had also established illegal prisons and so-called "execution squads."

The seized KLA documents spoke of the civilian population moving as the result of fighting, not as the result of any Serbian ethnic cleansing. One of the documents spoke of an incident on the Albanian border where forty armed KLA terrorists clashed with the Yugoslav Army while illegally attempting to cross from Albania into Yugoslavia. The document said that the result of the fighting was panic among the civilians and the fleeing of the population.

This is in direct contradiction to Nazi Ashdown's testimony that he had personally seen sufficient illegal acts to be able to tell Milosevic that he was a criminal.
Fortunately for these liars perjury, for the purpose of securing a conviction of a Serb, is not a matter warranting the "court's" attention. What does warrant such attention is the refusal of a defence witness to give testimony to a "court" appointed lawyer while Milosevic was being kept from giving his defence.
In other news, the trial chamber convicted Kosta Bulatovic of contempt on Friday, May 13th. Bulatovic is the witness who refused to continue his testimony in Milosevic's absence.

Bulatovic was given a suspended prison sentence of four months, which means that he will not have to serve any time in prison unless he commits a crime in the next two years. Mr. Bulatovic's health is poor and it is not known whether he intends to appeal the verdict.

It is clear that the tribunal intends this verdict to intimidate future defense witnesses. The trial chamber wants to show that it is above the law. It would have been a violation of Article 21.4 (D) of the Tribunal's statute to continue the trial in Milosevic's absence. It would have also violated Article 14.3 (D) of the Covenant on Civil and Political Rights, which guarantees all accused persons the right to be tried in their own presence.

Bulatovic's refusal to testify under those circumstances was heroic. If he had complied with the Trial Chamber's demands and testified in Slobodan Milosevic's absence, then he would have been participating in a flagrant violation of Milosevic's rights.

Kosta Bulatovic stood firm and scrupulously observed the law even though the Trial Chamber did not. Only at a kangaroo court like the ICTY could a man be sentenced to four months imprisonment for refusing to commit a crime.

The tribunal is engaging in a classic power play, by convicting Kosta Bulatovic of contempt they are trying to show that they are above the law. They want to sow fear in potential defense witnesses by demonstrating that they can impose a prison sentence on anybody who does not tow their line.

Perjury is OK, refusing to testify in circumstances where such testimony is a breach of law gets you sentenced.
Apart from the fact that this whole thing is a corrupt obscenity it is also a threat to us all. Remember that one of the "judges" here is that corrupt obscenity Lord Bonomy. If he can preside over such a kangaroo court there then, as Scotland's chief judge, he would obviously be willing to do the same in Scotland. If the Scots legal establishment know how corrupt he is & they must, then every other judge who decides to keep quiet about this is no more honest than the German judges who decided to look the other way as the Jews were packed off. Regrettably there are no honest judges in Scotland.
Further Reading
:STEVANOVIC: NO EXECUTIONS AT RACAK AND IZBICA
www.slobodan-milosevic.org - May 19, 2005
SEIZED KLA DOCUMENTS SPEAK OF CAMPAIGN OF INTIMIDATION
www.slobodan-milosevic.org - May 18, 2005
GEN. STEVANOVIC'S CONTINUED TESTIMONY & THE CONTEMPT OF KOSTA BULATOVIC
www.slobodan-milosevic.org - May 17, 2005
KOSOVO-SERBS FOUND IN MASS GRAVE NEAR MALISEVO
FoNet - May 16, 2005
MONUMENT TO FASCISM IN CENTRAL PRISTINA
Glas Javnosti - May 15, 2005
MADRID TERRORISTS TRAINED IN BOSNIA; USED DETONATORS MADE IN BOSNIA
Onasa - May 14, 2005
ALBANIAN TERRORISTS TRAINING IN MACEDONIAN MOUNTAIN CAMPS
Utrinski Vesnik - May 14, 2005