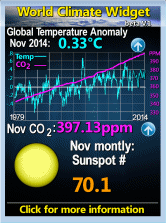 Saturday, May 28, 2005
Two U.S. Army analysts whose work was cited as part of a key intelligence failure on Iraq have received job performance awards for the past three years, The Washington Post reported.

The civilian analysts work at the Army's National Ground Intelligence Centre (ANGIC), one of the agencies criticised by President George W. Bush's commission investigating U.S. intelligence.

Ahead of the U.S. invasion of Iraq, the analysts concluded it was unlikely that aluminium tubes sought by Baghdad were for use in Iraq's rocket arsenal. The Bush administration used that finding as evidence that Saddam Hussein was rebuilding Iraq's nuclear weapons program, the paper said.

The problem, according to the commission, which cited the two analysts' work, is that they did not seek or obtain information available from the Energy Department and elsewhere showing that the tubes were indeed the type used for years as rocket-motor cases by Iraq's military. The panel said the finding represented a "serious lapse in analytic tradecraft" because the center's personnel "could and should have conducted a more exhaustive examination of the question."

A Pentagon spokesman said the awards to the analysts were to recognise their overall contributions on the job.

Of course
in Britain Blair ensured that Scarlett was promoted long ago. Yet more proof, if any was needed, that our collective governments knew perfectly well that the WMDs lie was a lie used to promote war.
The most important proof of this, to my mind, is that the IAEC had to call on the US to occupy Iraqi nuclear labs 2 weeks after they declared victory because local looters were unknowingly running off with highly radioactive material. Quite obviously, if the US had thought there was even the slightest chance that WMDs existed they would have ensured that the very first thing they did was to seize such sites to stop the resistance or al Quaeda elements doing so - this was at a time when we were told with a straight face, that there was enough botulism toxin missing to kill every western city.
Instead they seized the oil ministry buildings.
Comments:
http://www.iessaywriter.com/
Exquisitely professional thoughts. I merely hit upon this web site and desired to enunciate that I've definitely delighted in reckoning your blog articles or blog posts. Rest assured I'll subsist pledging to your RSS and I wish you write-up after much more shortly
Visit by clicking
here
for computer tips.
Post a Comment
<< Home