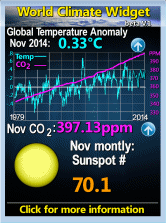 Saturday, April 09, 2005
In many ways the US has a very admirable culture & a deep commitment to free enterprise which explains, at least as much as the advantages of history & geography, their status as the world's wealthiest sizeable state.
However, despite their free marketism, the cost of running America does seem to be substantially increased by their addiction to lawyers.
OK to some extent this shows an admirable concern for fair play & in some ways the piecemeal redistribution that is carried out by being able to sue anybody rich is their more individualistic alternative to redistributive socialism.
On the other hand
A TOP Wall Street executive has won £15.5 million in damages from the banking group UBS in one of the largest sex discrimination awards made to an individual.

Laura Zubulake, 44, a former director for the bank's Asian shares sales desk in New York, sued the Swiss financial giant after being told by a male executive she was too "old and ugly and she can't do the job".

A jury in Manhattan decided she should receive £4.8 million in compensation and a further £10.7 million in punitive damages from Europe's biggest bank.

The damages were in part compensation for lost earnings Ms Zubulake endured after she was fired from her £370,000-a-year job in 2001.

Ms Zubulake said she hoped the verdict, which came after three years of protracted legal wrangling, would encourage "all women on Wall Street who experience similar things ... I hope it sends a message to women on Wall Street to stand up for their rights and for what they believe".

UBS had argued that she was not discriminated against because she was a woman but because she "had performance problems" and was not a team player.

"She did not improve and she didn't even acknowledge that there was a problem that she needed to address," the bank's lawyer argued.

The bank claimed that Ms Zubulake was not discriminated against because of her gender and that her boss, Matthew Chapin, treated men just as badly as he treated women. It said that male and female UBS staff alike had complained about him.

Mr Chapin testified that Ms Zubulake was hard to work with since she was both "highly disobedient and confrontational".

The jury believed Ms Zubulake's version of events, however. "It was obvious for us," said Monica Iwinski, one of the jurors sitting on the case.

During her earlier evidence Ms Zubulake said she was "appalled" to have been invited by a male superior to a strip club in Boston.

She testified that she was belittled by her boss in front of co-workers and denied lucrative client accounts.

Ms Zubulake also said she had been discriminated against by being excluded from events to which the firm's clients had been invited. She said these included "more than one baseball game" and two golf outings.

Ms Zubulake said she was sacked because she complained to US employment regulators.

A spokesman for the bank said it would appeal against the award.

"We regard the amount awarded as excessive and will now move to set aside the verdict. UBS is committed to its diversity efforts and will continue to ensure that it has an open and diverse work environment," he said.

Who wins & who loses here? Well she wins to the extent that she will not lose a penny by not working for the next 44 years (plus interest payments). And her lawyers win - on both sides.
Who loses? UBS lose.
Who else? Well next time the question comes up as to whether these Swiss bankers should invest in America or do as much of the work as possible in Switzerland (or Ireland or Edinburgh or Singapore if speaking English is required) somebody in America will be out (moving money can be done anywhere even more easily than making jeans abroad). Worse - next time somebody is interviewing for a job or promotion are they going to give it to a minority member (I know women are a majority but they still class as minority) or to somebody they don't have to walk on eggshells around. If society gives one group special rights but isn't willing to pay for it those who get loaded with that cost will shy away from getting involved with such "problem" people. A UKIP member said something similar about not employing a woman of childbearing age.
Such costs aren't tangible because the losses are borne by people who never get the jobs in the first place not by somebody who can't be pleasant to the boss on 370,000 grand.
I am not saying that she is entirely in the wrong, or her boss in the right - he sounds like a bit of a shit too (tho' a jury of 6 women & 2 men sounds like dodgy) but that courts are not likely to provide a better approximation to justice. If the boss really was misusing his position go to his boss - if the whole company is anti-women & you are that good cross the street, it will be their loss (if they don't lose then they were right).
Had this happened to a cleaner with no other job opportunities & not a high flying kick ass type job then I would have sympathy - but then the lawyers, who are on a percentage, wouldn't have touched it.
Comments:
Thank you for your comments on my blog...even if you don't agree with me. It's fun to have some healthy opposition (if that's not too strong a word) sometimes!
Post a Comment
<< Home