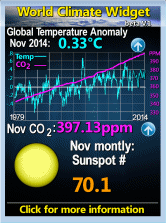 Wednesday, April 06, 2005
According to the
Independent
& a certain but not overwhelming number of reports here has been massive deliberate voting fraud in Birmingham by the Labour party (or at least by large numbers of members in a very open way without any honest members of the party or it's leadership noticing).
Labour knew when they set up the system that handing out postal votes like confetti was, in the judge's words, an invitation to fraud.
A Judge has delivered a devastating indictment of the postal voting system championed by ministers as he found six Labour councillors guilty of electoral fraud. He said checks against corruption were "hopelessly insecure" and accused the Government of being in denial about the risks to democracy.

Richard Mawrey QC, sitting as an electoral commissioner in Birmingham, found "overwhelming" evidence of fraud in last year's city council elections that would "disgrace a banana republic". The elections, where several Labour candidates bucked the trend to win, were dogged by claims of intimidation, bribery, "vote-buying', impersonation and even the creation of a "vote-forging factory".


&
Mr Mawrey said: "Bordesley Green and Aston were not isolated incidents but part of a Birmingham-wide campaign by the Labour Party to try, by bogus postal votes, to counter the adverse effect of the Iraq war on its electoral fortunes."

The judge said Government claims that guards against vote-rigging were in place revealed a "state not simply of complacency but of denial". He said: "There are no systems to deal realistically with fraud and there never have been. Until there are, fraud will continue unabated."

Mr Mawrey said rules allowing voting slips to be sent to addresses other than those on the electoral register gave "positive assistance to fraud", and was scathing that they were posted in identifiable envelopes. He said: "Short of writing 'Steal Me' on the envelopes, it is hard to see what more could be done to ensure their coming into the wrong hands.

Frauds of this magnitude require a considerable degree of organisation and manpower, not to mention supervision and co-ordination. It would be unthinkable for them to be the work of a few hothead activists, working behind the backs of the candidates and their party."

This is saying that Labour deliberately set up a system for fraud & that it is "unthinkable" that the party knew what they were doing in Birmingham.
There are just under 7 million postal votes being sent out. Last time "The total electorate was 44,401,238 of whom 26,366,992 voted - a turnout of 59.38%" so even if Labour get 1/3rd of the vote it will only be about 9 million tops. Worse - assuming fraud will be concentrated in key marginals which seems likely Labour hardly need any ambulant voters at all.
Postal voting is also subject to the perfectly legal fraud of getting people to register in marginals (the Tories did that with overseas voters years ago) & of "helping" those in Homes to fill in their forms - imagine even an honest social worker helping a gaga pensioner who wants to vote any party that wants to "send the darkies home".
The western powers made enormous efforts to get Ukraine to rerun their election when there was very limited evidence of fraud. I have written before on their failure to be interested in fraud in Croatia (& Bosnia). If, as seems likely, the UK election is to be run on much more fraudulent terms, I somehow doubt Mr Bush will be demanding a recount.