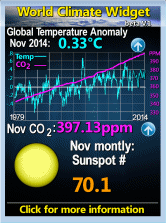 Thursday, April 14, 2005
Not a story sufficiently important to get serious reporting here but this may turn out to be one of the major world events this decade. China & India are not formally allying but they are clearly going to work together & together they are very powerful. Both countries are growing at about 10% & both economies are already in
2nd & 4th place in the world's economies
.
China and India have agreed to establish a "strategic and cooperative partnership for peace and prosperity" between them, according to a joint statement signed by premiers of the two countries in New Delhi Monday.

The statement, signed by visiting Chinese Premier Wen Jiabao and Indian Prime Minister Manmohan Singh, said that the two premiers agreed that China-India relations have now acquired a "global and strategic character."

Wen is paying an official visit to India from April 9 to 12 at Singh's invitation, the last leg of his four south Asian nation tour which has also taken him to Pakistan, Bangladesh and Sri Lanka.

"The leaders of the two countries have, therefore, agreed to establish a China-India Strategic and Cooperative Partnership for Peace and Prosperity," the statement said.


As two large developing countries, China and India were both aware of each other's important role in the process of promoting the establishment of a new international political and economic order, it said.

The statement noted that the two sides are supportive of democratization of international relations and multilateralism, stand for the establishment of a new international political and economic order that is fair, rational, equal and mutually beneficial, and promote North-South Dialogue and South-South Cooperation.

They agreed in the statement that reform of the United Nations should be comprehensive and multi-faceted and should put emphasis on an increase in the representation of developing countries.


In full.
The US may still be able to bully arabs & the Europeans condemn them for bullying when it isn't to support ex-Nazi Germany but the "world's policeman" just lost half his beat.