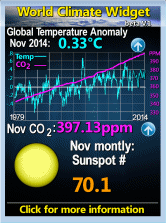 Thursday, January 06, 2005
LIB DEM MOTION 9 - IDENTITY CARDS
Conference believes that the UK Government's Identity Cards Bill has been proposed in response to political events rather than a sober assessment of costs and benefits, and could lead to increased discrimination and harassment of racial and religious minorities.

Conference further believes that the proposed Bill:


a) will fail to combat terrorism or crime, noting that ID cards would have made no difference to the attacks on New York or Madrid as the terrorists had the relevant identity documents;
b) will fail to prevent illegal working as the real problem lies in the failure to enforce current regulations;
c) insufficiently defines how the card will be used, thus risking people's future civil liberties since Britain does not have a written constitution safeguarding the rights of the individual; and
d) will be exceptionally bureaucratic and expensive at a minimum cost of £35 to the individual: yet with little apparent public benefit.
Conference notes that:


A) the UK government proposes that access to services should be through use of an ID card; and
B) the Scottish Liberal Democrats have ensured that ID cards will not be used for access to devolved services in Scotland.
Conference calls on the UK Government to:


1) drop its current proposals for compulsory ID cards;
2) guarantee that Scottish residents do not need to use an ID card to access those public services devolved to the Scottish Executive, when in other parts of the UK;
3) ensure that access to any ID register is very strictly controlled;
4) explore more effective ways of tackling identity fraud, and combating crime, terrorism and illegal immigration; and
5) crack down on illegal working by improving the way the Home Office inspects and prosecutes employers of illegal migrants.
I ABSOLUTELY AGREE WITH THIS
THIS IS AS WELL DRAFTED A DISSECTION OF THE GOVERNMENT'S CASE AS I HAVE SEEN. IF I THOUGHT CARDS WOULD BE USEFUL IN CRACKING DOWN ON ILLEGAL IMMIGRATION, WHICH IS A SERIOUS NATIONAL LONG TERM PROBLEM NOT BEING ADDRESSED, THEN I WOULD HAVE DOUBTS, BUT THAT IS NOT THE CASE INDEED BLUNKETT IS ON RECORD AS SAYING HE SAW NO LIMIT TO IMMIGRATION.