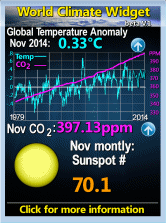 Wednesday, January 05, 2005
Conference notes that:

1) there are around 230,000 micro businesses in Scotland (defined by the EU as having fewer than 10 employees) accounting for 92% of the total number of enterprises in Scotland and providing a wide range of services across communities in Scotland;
2)public procurement contracts worth around £5 billion are tendered by the public sector in Scotland each year;
3)small and micro businesses can find it difficult to compete with larger enterprises in accessing government support and winning public sector procurement contracts including Local Authority contracts;
4)larger businesses often win contracts by offering a single solution at a seemingly low cost yet are unable to deliver without sub-contracting services at a reduced rate to the same small and micro businesses they beat to win the contract in the first place; and
5)other barriers to small businesses competing for contracts include lack of cash flow and lack of protection against non-payment by main contractors.

Conference believes that:

i)small and micro businesses are vital to the economic and social wellbeing of local communities;
ii)Scotland must harness and encourage the entrepreneurial spirit shown by the owners of small and micro businesses;
iii)public sector procurement offers the opportunity to develop and grow Scotland's small and micro business sector by driving up standards and creating new jobs;
iv)the present procurement system does not provide a level playing field for small and micro businesses to compete;
v)small businesses face barriers to securing public sector contracts including the disproportionate time and expertise required for them to participate in the bidding process, lack of consistency, excessive length and complexity of contract requirements, perceived lack of available credit or cashflow, and unrealistic vi)insurance requirements; and
vi)the Best Value regime should consider the benefits that small and micro businesses can deliver for the public sector including innovation, quality, flexibility, lower cost and contribution to the local and national economy.

Conference calls on the Scottish Executive to:

A)investigate the opportunities, within the confines of European Law, to ensure a level playing field for small and micro businesses to successfully compete for public sector contracts including Local Authority contracts;
B) require Local Authorities to identify and publicise a Small Business Officer to act as a single point of contact within the Council for small businesses;
C) consider the opportunities for small and micro businesses through promoting the use of Guarantee Societies run within Limited Liability Partnerships to provide micro credit and pooled financial strength in order to compete for larger public sector contracts;
D) explore the opportunities for new sources of micro credit;
E) improve the advice and support available to small and micro businesses wishing to bid for public sector contracts, including a review of the role that professional or trade organisations could play in providing such services;
continue to develop programmes to address skills gaps in the small business sector F) through training support; and
G) make further progress on e-procurement.

THIS IS EXACTLY WHAT WE SHOULD BE DOING. IT PUTS SMALL BUSINESS ON AN EQUAL FOOTING WITH THE BIG GUYS - APART FROM THE FAIRNESS ISSUE SMALL BUSINESSES & NEW ENTRANTS HAVE BEEN PROVEN TO BE CONSISTENTLY MORE INNOVATIVE THAN LARGE ESTABLISHED ONES & SO IS SOMETHING WE SHOULD ENCOURAGE. AND IT DOESN'T EVEN COST ANYTHING IN FACT IF ANYTHING IT WOULD SAVE BECAUSE IT INCREASES THE NUMBER OF BIDDERS FOR CONTRACTS. THIS IS ENTIRLEY IN THE HISTORIC LIBERAL TRADITION - THE TORIES WERE THE PARTY OF BIG BUSINESS & OLD MONEY WHEREAS THE LIBERALS WERE THE PARTY OF SMALL BUSINESS & INNOVATORS.

BACKSTORY: THIS HAS BEEN PUSHED BY ANTONIA SWINSON, A SMART LADY WHO HAS ALSO PUSHED LAND VALUE TAX. AT LAST YEAR'S CONFERENCE SHE HAD A TALK SESSION DESCRIBED AS BEING ON SMALL BUSINESS WHICH, FOR SOME REASON, ENDED UP BEING 50% TURNED OVER TO THE QUESTION OF GOVERNMENT FUNDING FOR "NON PROFIT MAKING BUSINESSES" ESSENTIALLY MORE MONEY FOR SOCIAL WORK - EVEN IF YOU THINK THAT IS A GOOD IDEA IT IS A COMPLETELY SEPARATE SUBJECT FROM ENCOURAGING SMALL BUSINESS.

MY ONLY WORRY, BEARING IN MIND LAST YEAR & THE TREATMENT OF MY ENTERPRISE MOTION WHERE THE LADY WHO IS NOW THE LOCAL CANDIDATE, AMONG OTHERS, WANTED TO DELETE ANY MENTION OF ENTERPRISE FROM THE ENTERPRISE MOTION & SUBSTITUTE DEMANDS FOR MORE MONEY FOR WOMEN & OTHER DISADVANTAGED GROUPS, IS THAT SOMEBODY IS GOING TO PUT UP A SILLY AMENDMENT. EG AN AMENDMENT SAYING PRIORITY SHOULD BE GIVEN TO BIDS FROM DISABLED, FEMALE, ETHNIC OR SEXUALLY NONCONFORMIST GROUPS WITHOUT REGARD TO BANK REFERENCES (IN ENGLISH - THE CLEANSING CONTRACT HAS TO GO TO THE BLACK ONE LEGGED LESBIAN GROUP WHO FAILED TO RUN A WHELK STALL.

I VERY MUCH HOPE IT PASSES UNEVISCERTATED.